Features
Xbox Series X Games: Launch Titles We'd Love To Play
Microsoft has yet to announce its Xbox Series X launch lineup. These are the Xbox exclusives we'd love to see on the next-gen console when it releases!
The next generation of consoles is coming, which means we'll be getting loads of new games! We've already dreamed up a wishlist of exclusive launch titles that we'd love to see on the PlayStation 5, and now it's time to give the Xbox Series X the exact same treatment.
We already know that Halo Infinite will launch on Xbox Series X, as will Ninja Theory's Hellblade II, and it seems safe to assume that Gears 5 will get a fair bit of play on this fresh piece of hardware (despite already being available on the Xbox One), but what else could Microsoft be cooking up for the new console?
We're hopeful that there are a few unannounced games that will serve as surprising additions to the Xbox Series X's list of games. As we get closer to the console's launch, these are the games we'd love to see on the new Xbox's launch lineup…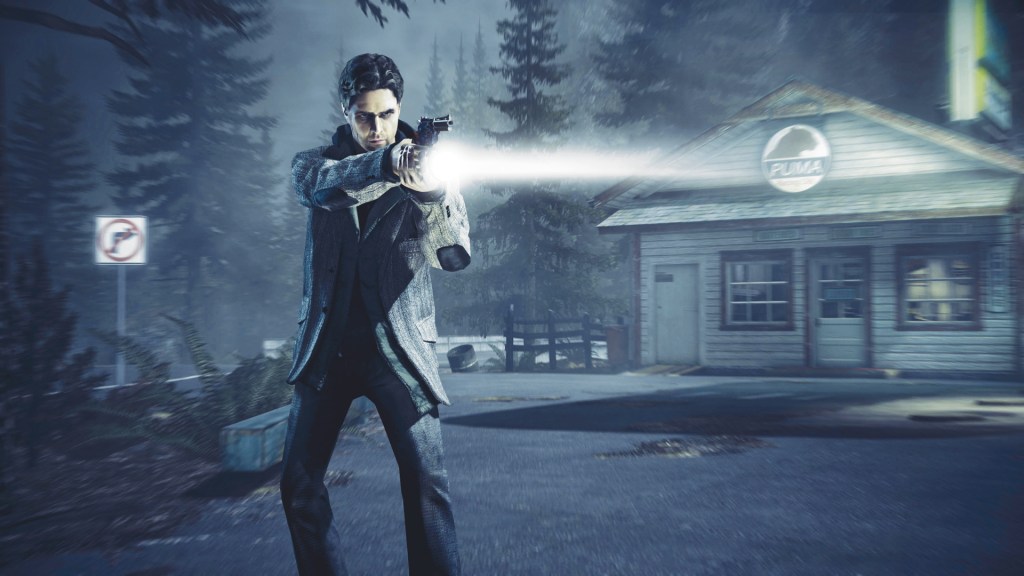 A New Alan Wake Game
Alan Wake, Remedy Entertainment's horror-infused thriller game from 2010, remains one of the great exclusives of the Xbox 360 era. The game spawned a fair bit of follow-up content and it was recently referenced in Remedy's excellent Control, so it's possible that Remedy might be working on some sort of Alan Wake sequel for next-gen consoles.
We already know that the studio is developing as many as three new projects. While one of these titles is an unannounced AAA multi-platform game to be published by Epic Games, there's hope that one of the other two projects might finally bring our favorite horror writer back for another haunting adventure. But would Remedy actually be ready to drop a new title in time for the launch of the Xbox Series X in the fall? Time will tell.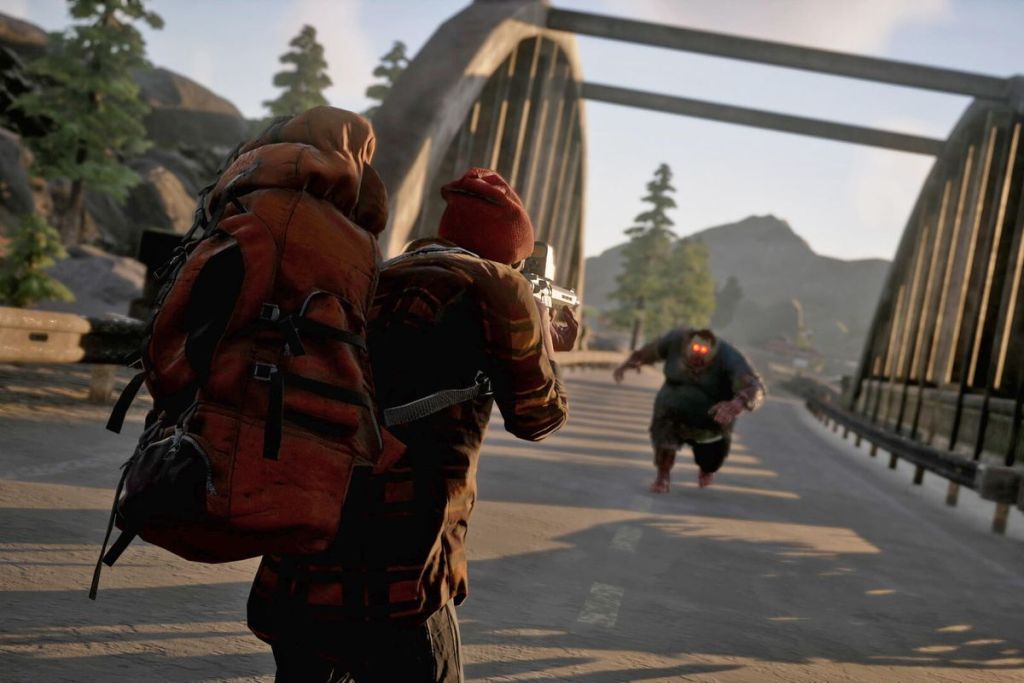 State of Decay 3
When Microsoft acquired State of Decay developer Undead Labs, the team confirmed that it was to work on State of Decay 3. The acquisition was announced in 2018, so it's very possible that Undead Labs will have something to show on the Xbox Series X.
A huge zombie MMO game built with the help of Microsoft's resources could provide a sweet early showcase of what the Xbox Series X can do. The game could also have the sort of broad appeal that gives Microsoft an early smash-hit success on the new console.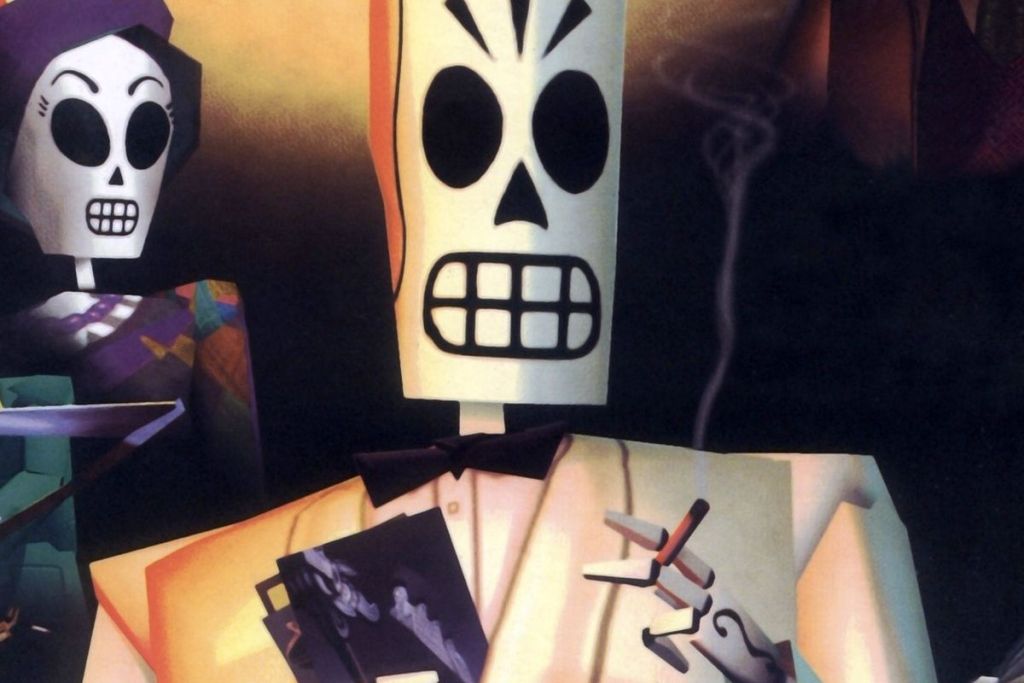 Grim Fandango Sequel
Grim Fandango would be a really great title for Microsoft to revisit on its new generation of hardware, not least because the current owner of the IP – Double Fine Productions – was recently acquired by Microsoft. Could now be the time for Double Fine to finally release a sequel for LucasArts' classic adventure game?
A sequel to the film-noir-tinged afterlife game could be a real winner on Xbox Series X, especially if it were to combine a winning story with the eye-catching visuals of a next-gen console. The only fly in the ointment here is that Double Fine is currently working on Psychonauts 2 for Microsoft at the moment. It might be a bit of wishful thinking that they could have anything else ready for the launch of the Xbox Series X, but hey, we're allowed to dream.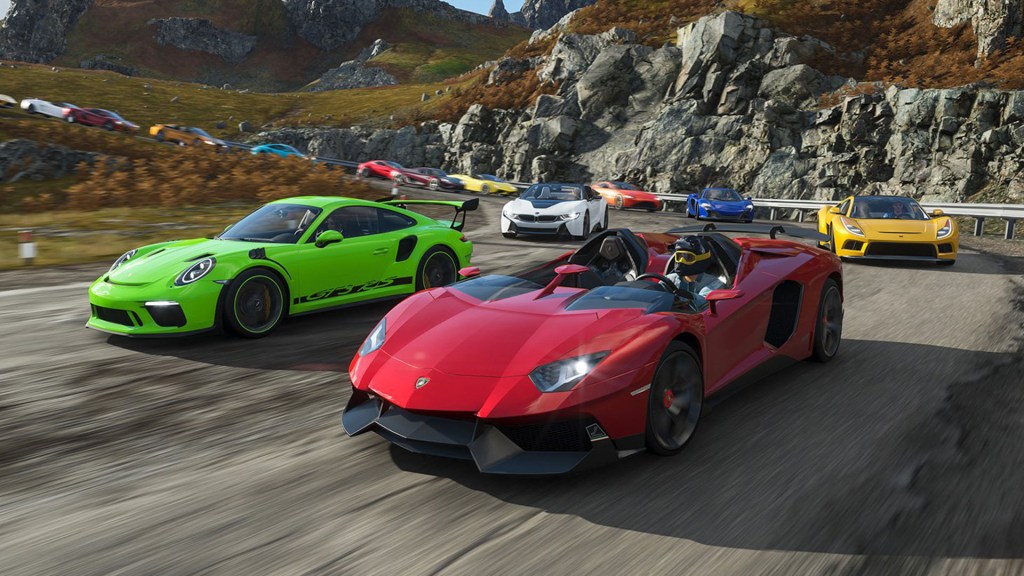 Forza Motorsport 8
You've got to expect that Microsoft has big plans for its popular Forza franchise on the Xbox Series X. We already know that a new entry in the Forza Motorsport series is in the works, but there's no confirmed timeline of when we might actually see this game. But the timing is likely no coincidence and Microsoft is preparing a new Forza game as a launch exclusive for the new console. This is one of the safer bets.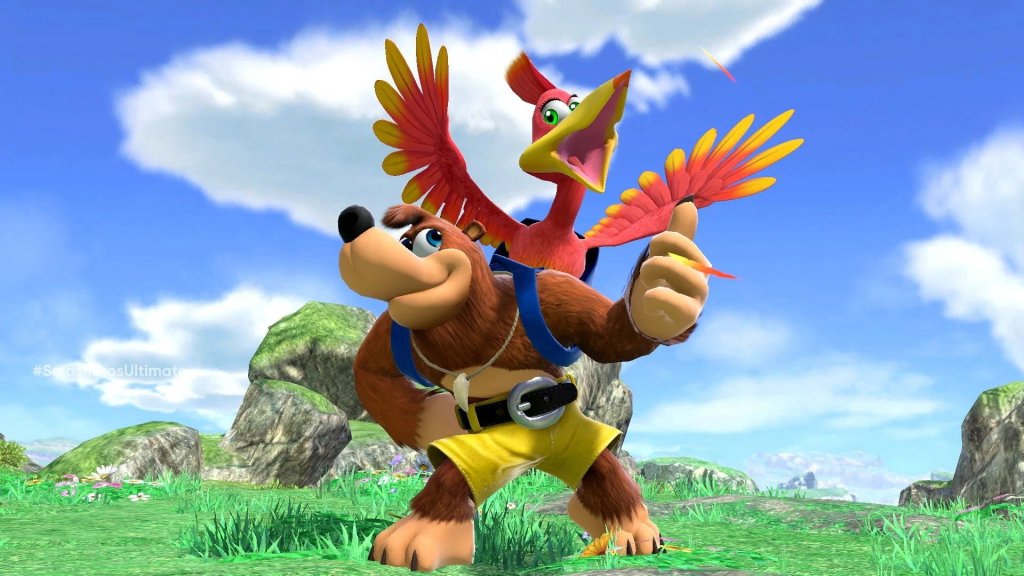 Banjo-Kazooie Revival
It's been over a decade since a new Banjo-Kazooie game hit the market, with 2008's Banjo-Kazooie: Nuts & Bolts marking the most recent entry in this much-loved franchise. Re-releases and special appearances, like the recent addition of Banjo-Kazooie to Super Mash Bros Ultimate, have kept the franchise in the public eye, but a brand new Banjo-Kazooie game is still high on a lot of gamers' wishlists.
It would be an easy fan-pleasing win for Microsoft to launch a new Banjo-Kazooie game alongside its new hardware. And, as an added bonus, the brightly colored fun of this franchise would also give kids something to play on Xbox Series X. The only issue is that series creator Rare is already working on another exclusive, Everwild, but there's no reason why another studio couldn't take a crack at the franchise.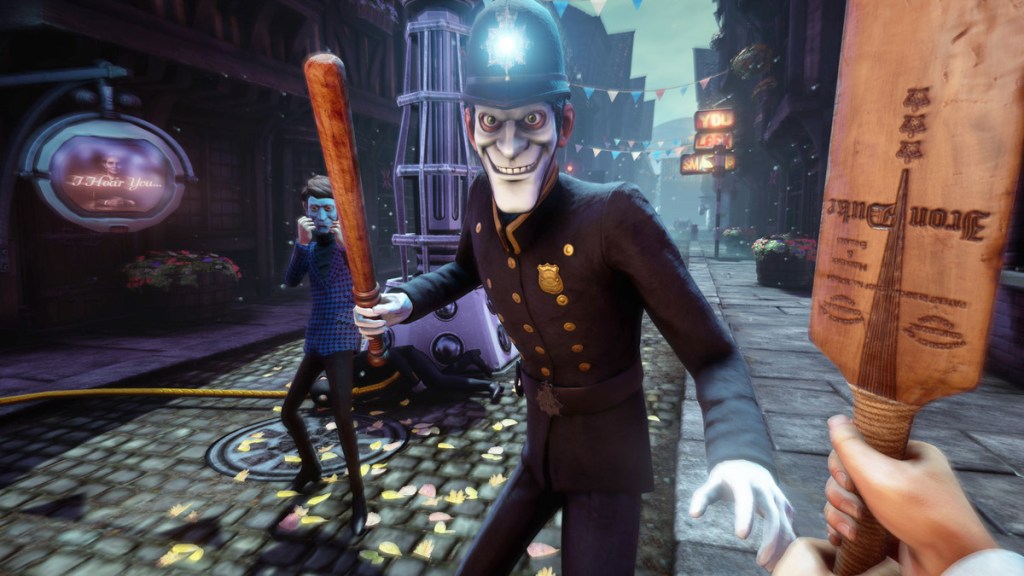 A New Indie from Compulsion Games
When you look at Microsoft's list of first-party studios, there is one developer that stands out as a bit of a mystery at the moment: we don't have a clue what Compulsion Games is working on next. The studio made the eye-catching period piece Contrast in 2013 and the cheerful dystopian experience We Happy Few in 2018, but its next project is being kept under wraps. Here's hoping that Microsoft has Compulsion beavering away on a new indie game for the Xbox Series X. It would be nice to have something other than massive AAA titles to look forward to.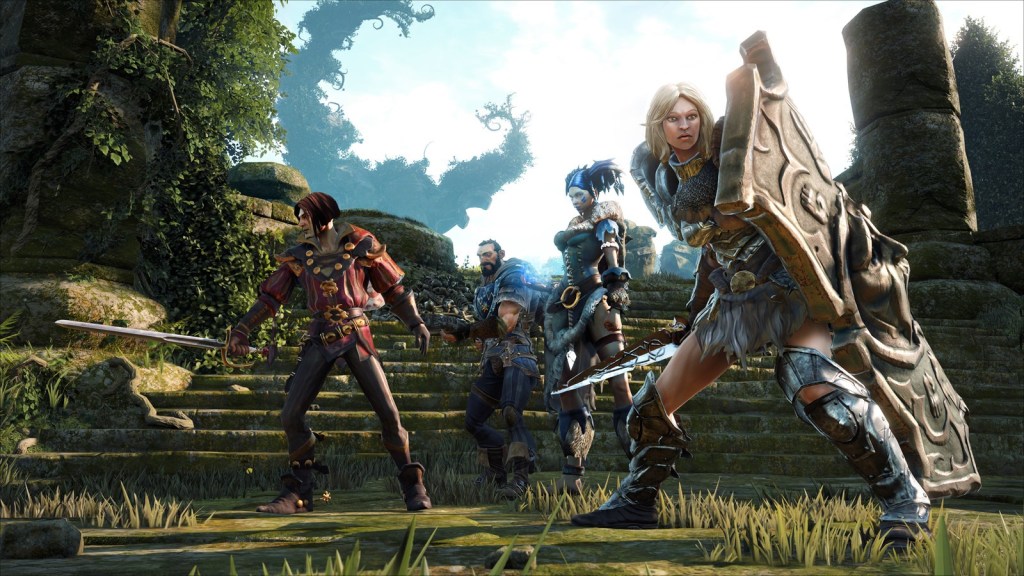 Fable Revival
The Fable series has been dormant for quite a few years now, with the closure of Lionhead Studios being one of the key reasons for that. Microsoft still holds the rights to this series, though, and there have also been rumors circulating since 2019 that Fable 4 might finally be in the works. But who could be working on this game? Rumors point to Playground Games, the studio behind the Forza Horizon series. The fantasy-infused Fable franchise is noted for jumping forward in time significantly with each new installment, so we'd be very interested to see what those devs would cook up in 2020.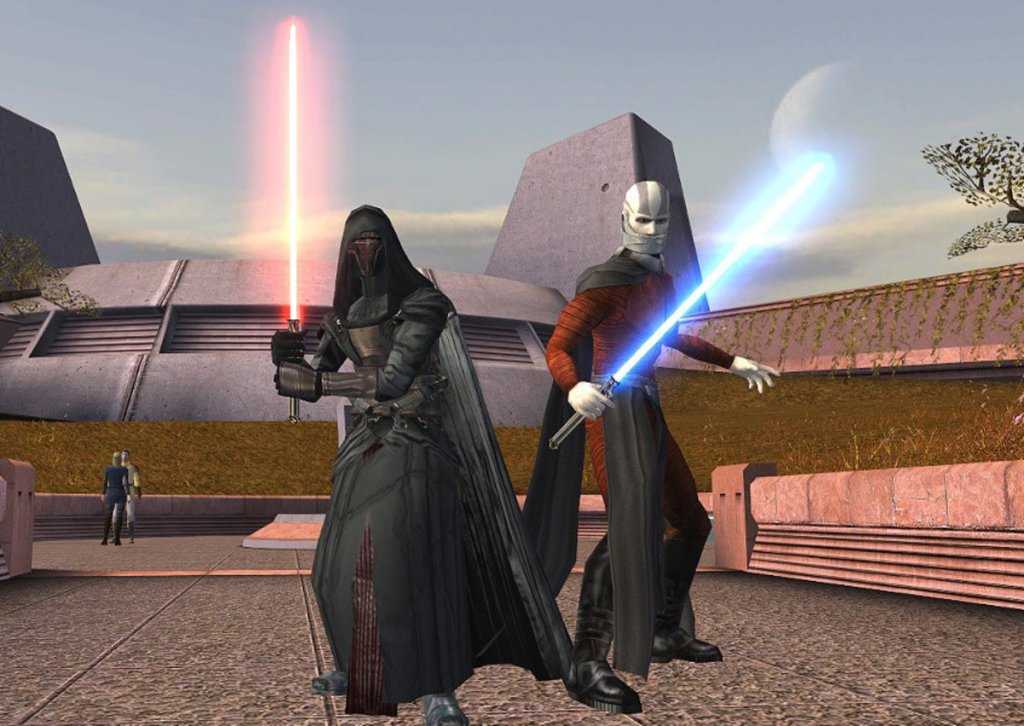 Star Wars: Knights of the Old Republic Remake
Fondly remembered as one of the best Star Wars games ever made, 2003's Knights of the Old Republic initially launched as an Xbox exclusive. KotOR was a Bioware-made RPG that allowed players to explore a series of planets and unravel a mystery while picking up quirky companions and battling counts of Sith warriors. Needless to say, an update of the original, would be one of the best surprises Microsoft could pull off for the Xbox Series X. Just imagine the duels, planets, and spaceships rendered with modern visuals!
Although Bioware is busy with Anthem and Obsidian, who made KotOR II, just launched its own brilliant sci-fi adventure RPG The Outer Worlds, we haven't given up hope of seeing another KotOR experience in the future. But even if Disney wants more studios to tackle its properties, its Star Wars exclusivity deal with Electronic Arts likely means that the game publisher has the final say on what comes out and who works on it. It's unlikely that EA would sign on to release an Xbox Series X exclusive when a multi-platform launch is way more lucrative.