Reviews
MLB The Show 20 Review – Still an All-Star, but No MVP
MLB The Show, Sony's standout baseball franchise, may not feel much different this year. Read our review of the new baseball simulator.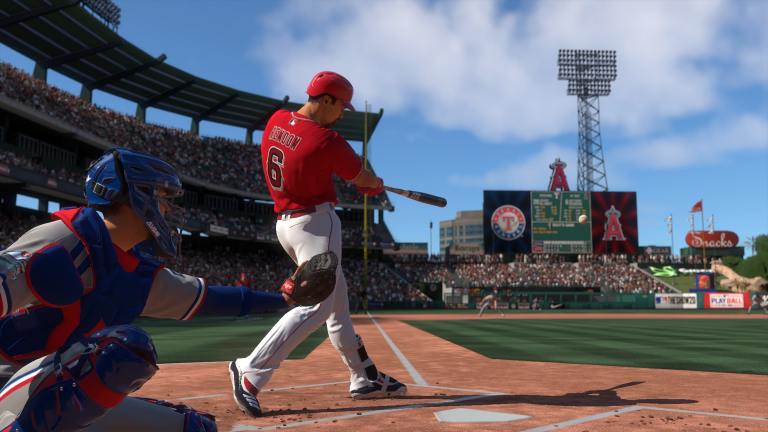 America's Pastime has fallen victim to the global coronavirus pandemic. For the moment, Major League Baseball spring training and Opening Day are on hold until April. Even as society has bigger concerns on its hands, the loss of baseball is a tough pill to swallow, especially for anyone too young to remember the 1994-95 strike.
But just as "social distancing" becomes the best way for average Joes and Janes to slow the spread of the virus, baseball fans with a PlayStation 4 can safely get their fix with MLB The Show 20.
Before forking over $60 that could instead easily be overspent on a few ounces of hand sanitizer, let's not forget that this is an annualized sports franchise, with changes year-over-year unlikely to be earth-shattering. It's up to you, the consumer, to decide if what's new is worth your while.
So what is new? Quite a bit, actually.
While action on the mound is largely the same — and there's not much reason to mess with the strong pitching mechanics — action at the plate received some attention. Players using the Plate Coverage Indicator (PCI) setting can now achieve a new peak when it comes to making contact in the form of Perfect Perfect. If your timing and placement of the reticle are on point, you'll ensure a distinctly better chance of success on grounders, line drives, and long balls. Say you get a Perfect Perfect flyball with New York Mets slugger Pete Alonso: It's gone. So far, it doesn't seem overpowered and happens infrequently enough. And Sony has the ability to adjust this post-release if it is found to be too OP.
In the field, user and player skill factors more into throwing. Button Accuracy is a new metered mechanic for making accurate throws, so plays aren't as automatic as they once were. It's not difficult, but it took me more getting used to than I was expecting. I still flub more throws than I'd like, but it's a fair mechanic. And, like most systems in MLB The Show 20, you can customize your experience to pick something different or let the AI take over.
Otherwise, gameplay remains tight and presentation is slick, simulating big league baseball as well as any sports game replicates the real thing. Ballparks are gorgeous recreations. Many of the stars look pretty darn close to their actual counterparts, with a bit of the usual uncanny valley effect that we accept. I should point out that the three-man commentary team of Matt Vasgersian, Mark DeRosa, and Dan Plesac appears to have recorded very little new banter. If you were getting tired of last year's audio experience, brace for more of the same.
At long last, minor league rosters will feature real prospects. It's unclear why it took this long to come about, but it's here now, and it's very cool to see official rosters include the likes of Wander Franco and Adley Rutschman, who aren't expected to debut for the Tampa Bay Rays and Baltimore Orioles, respectively, until next year. It's a great immersive treat for realism nerds that goes a long way toward boosting the experience in Road to the Show and Franchise modes.
Unfortunately, that's arguably the most interesting addition to either mode. RTTS, one of the crown jewels on The Show's crown, won't feel much different than last year. Minor changes were made to the teammate/rival relationships system introduced last year, but it's hardly noticeable. If RTTS is where you tend to sink the majority of your time and you own last year's game, know that the overall experience will feel largely the same aside from actual prospects on Double-A and Triple-A rosters.
Franchise, likewise, is about the same, although there's one clear new addition that could excite some players. You can now create custom teams to take the place of the Miami Marlins or Texas Rangers, or any of the other 28 teams. In practice, that means changing the team name and colors, as well as creating or downloading a new logo. It's the same setup as creating your team in the card-collecting Diamond Dynasty mode. That's the extent of customization, as you must still pick a ballpark that's already in the game for this team to call home. This is not an expansion team, mind you, only one that takes the place of a real franchise.
Release Date: March 17, 2020
Platform: PS4
Developer: SIE San Diego Studio
Publisher: Sony Interactive Entertainment
Genre: Sports
Diamond Dynasty, perhaps equal to RTTS in the general mode hierarchy among The Show players, actually has a good deal of new content this time out. Showdown, a new way to play in DD, creates quick teams in a similar manner to the returning Battle Royale. The key difference between the two is that Showdown involves competing against CPU opponents. Stubs, The Show's currency, and cards to boost your regular DD team remain the incentive, and it's great for those who don't like to get owned by the real pros who populate Battle Royale, Ranked Seasons, and likely the new Events — which features limited-time challenges against other players.
Showdown plays similarly to a collection of scenarios featuring your quick-drafted team, with objectives that can be as simple as "Strike out 1 batter in the first inning, but don't give up a run" on Rookie difficulty. Depending on the selected Showdown, the challenge will ramp up from there and can cost stubs as an entry fee, but the rewards are worth the risk for those skilled enough.
One last returning mode received some love: March to October. Introduced last year as a more efficient way to play a single season by placing players in late-game situations or player-locked challenges, MTO now is a bit more intelligent in selecting high-leverage scenarios to take over. Dynamic difficulty becomes an option this year, as does the ability to make late-season call-ups and more chances for in-season trades — maybe too many trades, in my experience, but I'm not complaining. Rewards, too, are more plentiful and scaled to the difficulty of the challenge. If you play as the lowly Kansas City Royals, you don't need to win the World Series to score some in-game prizes, but doing so would net you even more.
Custom Leagues is the signature brand new addition outside of returning modes, but don't get too excited. This is not to be mistaken with the former Online Franchise mode. In Custom Leagues, four to 30 players can band together and play seasons of customized lengths and setups. It's nice in theory, but it doesn't seem to work very well unless your league consists of friends who can plan together. As someone playing with three other random strangers, my only option is to send a challenge to another online player from my league to face me. If they fail to respond, I can't play. I've yet to actually compete in the mode, so I wouldn't want to declare this mode a dud. Just be aware of its limitations.
When it comes to sports games with such time-demanding modes as Diamond Dynasty, Road to the Show, and Franchise, the decision of whether to buy the new edition comes down to how much has been added to your preferred way to play. That being said, I feel DD fans will be satisfied with this year's game — as much as one can be when you have to start a new team from scratch year after year. Fans of Franchise might welcome the ability to turn the Seattle Mariners into the Fresno Firefighters or whatever they want, but it's still the same experience of a year ago. That's even more true of RTTS.
The bottom line is that MLB The Show 20 remains one of the top sports simulations on the market, but value is relative. Can you weather the outbreak with last year's edition, or are you itching to check out Custom Leagues and the added minor leaguers? Your call.