News
MLB The Show to Launch League With Players from All 30 Teams
The first-of-its-kind Players League in MLB The Show is set to feature MLB stars.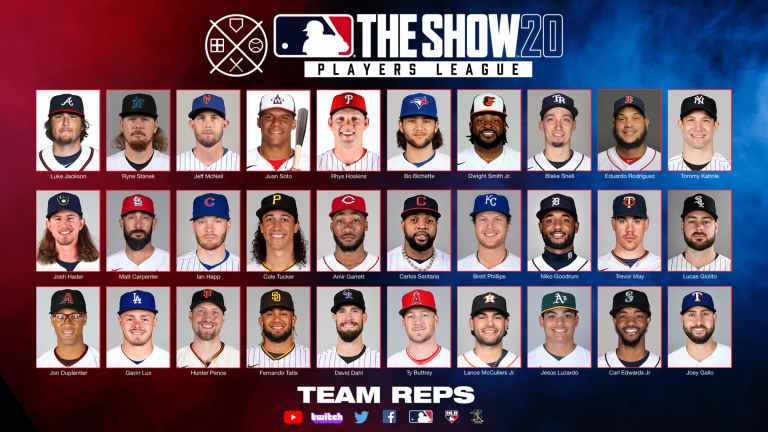 For the baseball world, The Show must go on.
No, ballplayers don't appear to be returning to the diamond any time soon. Instead, Major League Baseball has teamed with the MLB Players Association and Sony Interactive Entertainment to launch a first-of-its-kind MLB The Show 20 Players League, MLB announced Friday morning. One player representative from all 30 MLB clubs will participate in the league, with a 29-game regular season beginning Friday night and running through April 28, according to reports.
Using the newly-released MLB The Show 20, each team will face the other once in games set for three innings in length, rather than the typical nine. Players would play multiple games every day or two. The eight-team postseason is scheduled to begin April 30, according to reports, featuring a best-of-three format in the quarterfinals and semifinals. The World Series will be a best-of-five setup on May 2, according to Sony.
The MLB The Show league will be live streamed across various social media platforms, including MLB and MLB The Show's Twitter, Facebook, YouTube and Twitch accounts, MLB Network's Twitch, various MLB team accounts and MLB.com. The players themselves also will stream from their own social media accounts.
Robert Flores of MLB Network, a noted gamer who often streams sports games such as MLB The Show and Madden, will provide commentary, recaps, analysis and interview players throughout the season, including before, during and after games. The first games will start at 9 p.m. Friday, with six players competing and facing four of the other five. The inaugural matchup pits 2018 American League Cy Young Award winner Blake Snell (Tampa Bay Rays) against Amir Garrett (Cincinnati Reds) in a rematch of Garrett's victory in the inaugural MLB The Show four-man player tournament in March. Other opening night participants include 2019 All-Star Joey Gallo (Texas Rangers), 2017 All-Star Lance McCullers Jr. (Houston Astros), Trevor May (Minnesota Twins) and Eduardo Rodriguez (Boston Red Sox). Standings, schedules and links to watch are available at MLB's official Players League site.
See MLB's Instagram post below with the player representatives for each team.
The Players League competitors aren't just playing for pride. MLB, the MLBPA and SIE are committing $175,000 in donations to Boys & Girls Clubs, with $25,000 going to the champion's community Boys & Girls Club. The organizations also will donate $5,000 to a Boys & Girls Club affiliate in their team's community on behalf of the Players League competitors.
Can't get enough baseball and MLB The Show content? Be sure to check out Den of Geek's own MLB The Show (The Show), the latest episode of which features an interview with The Rookie star Dennis Quaid.