News
Injustice 3 Teased Ahead of DC FanDome with Watchmen Art
Is Injustice 3 on the way?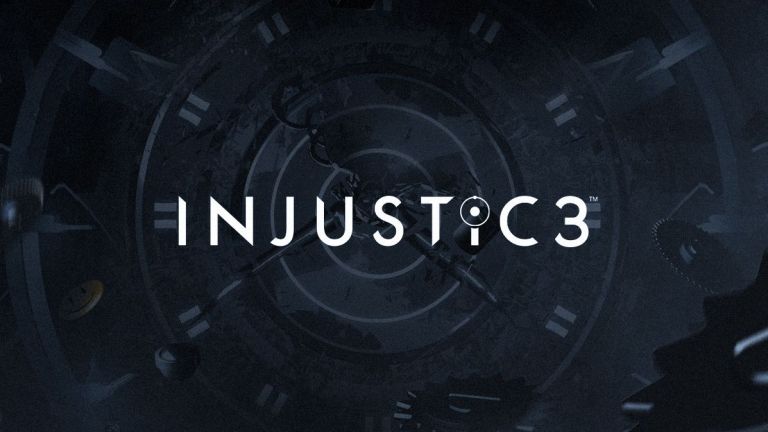 Nikolai Baslajik, better known as the artist BossLogic, has dropped a new piece of art on Twitter that teases an upcoming Injustice 3 announcement at the DC FanDome digital event later this month. You can check out the promo image above.
The artist is known for creating promo art for several high-profile games, most recently the key art for Assassin's Creed Valhalla. Baslajik may have been hired to do the same for Injustice 3 (stylized "Injustic3" in the promo), although neither the artist nor WB Games have commented on the project. Adding fuel to the speculation fire is the fact that Baslajik tagged NetherRealm Studios creative director Ed Boon on the promo. NetherRealm and Boon, of course, are the creators of the Injustice fighting game series.
The timing of the image seems to track with everything else WB has going on on the games side. At DC FanDome, the publisher is also set to announce a new Batman game that will see the Dark Knight go up against the Court of Owls among other factions as well as a recently announced Suicide Squad game from Batman: Arkham developer Rocksteady Studios. Little is actually known about the latter besides reports that the game may be called Suicide Squad: Kill the Justice League, while WB Montreal has dropped quite a few cryptic teasers regarding the former.
Both of these projects have been in development for a few years and were originally going to be announced at E3 2020 before the trade show was canceled due to the shutdowns caused by the Covid-19 pandemic. Injustice 3 comes as more of a surprise, although its development matches the usual release cycle at NetherRealm, which has rotated between Mortal Kombat and Injustice games every two years since 2011. The studio's latest fighting game, Mortal Kombat 11, released in 2019, which means that Injustice 3 could be slated for some time in 2021.
Injustice 3 will likely be set in the dark alternate DC universe where Superman took over Earth after going mad with grief over the death of Lois Lane. When he kills the Joker in cold blood, the DC universe as comic book fans know it changes into something much darker.
One interesting detail from Baslajik's promo is the clock in the background. Seasoned comic book fans know that any time there's clock imagery in a DC-related product, it means the Watchmen characters are probably involved. The potential inclusion of Watchmen is not very surprising considering DC and parent company WB have been keen to shove the iconic superhero franchise created by Alan Moore and Dave Gibbons into recent comics and they even produced a successful HBO series around those characters.
There's no arguing that the Watchmen characters are a good fit for this grittier take on the DC universe where Superman was at one point an evil dictator but is WB using this particular property a little too much? There's also a Rorschach comic book coming up and the Watchmen property does also play a part in DC's current Death Metal crossover event. DC also recently wrapped up Doomsday Clock, a maxi-series by Geoff Johns and Gary Frank that saw the Watchmen and DC universes collide.
However you feel about how much Watchmen stuff is being pushed out by WB, we're bound to learn way more about Injustice 3 during DC FanDome, which will stream on Aug. 22.