News
How Long Is Marvel's Avengers Game?
Marvel's Avengers is a big game with plenty of single-player and multiplayer activities to choose from. Here's how long it might take you to finish the game.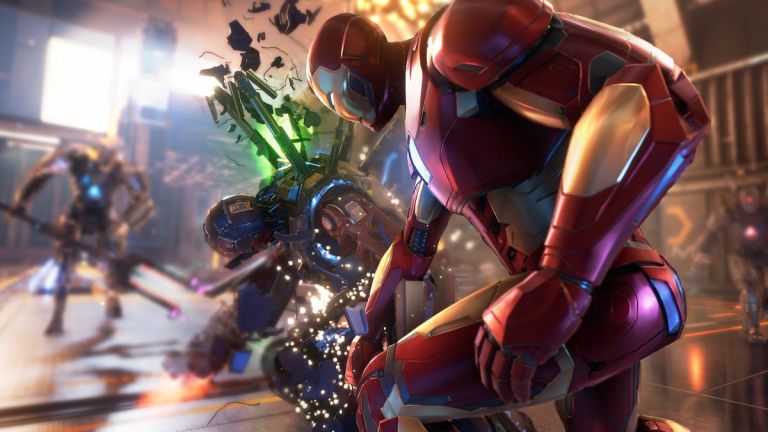 Earth's Mightiest Heroes are back in Marvel's Avengers, the new action-adventure game from developer Crystal Dynamics and publisher Square Enix. The game, which is set sometime after a terrible accident destroys San Francisco and caused the Avengers to disband, follows young Inhuman Kamala Khan as she works to reassamble the superhero team to fight a new threat to the planet.
Players with early access to the game ahead of its global launch on Friday can jump in now to take down the villainous MODOK and his AIM goons with Captain America, Thor, the Hulk, Black Widow, Iron Man, and Ms. Marvel. The game features both a story-based single-player mode as well as a multiplayer components that allow you to team up with at least three of your friends to take on missions all over the globe. There are also HARM challenges — a horde mode — as well as a few other online activities to partake in.
With so much content at your disposal, you might be wondering just how much time it'll take to finish Marvel's Avengers. While your mileage may vary with the multiplayer content, Crystal Dynamics brand director Rich Briggs has shed some light on how long it'll take players to clear the game's single-player mode.
"I think it'll depend on exactly how deep you want to go into it," Briggs told Comic Book. "So if you think about previous Crystal games, you know that if you want to be playing your way through the core story, it's going to be in that area, 10 to 12 hours."
While getting through the core story could take as little as 10 hours, that doesn't account for side missions, hunting for the game's collectible comic books, and other activities beyond the main narrative.
"But if you want to see everything there is, and do all the side missions and everything else, you're generally looking at 30 plus hours in the Tomb Raider games," Briggs said. "So we're not putting exact numbers on it just yet, but you can expect something comparable to what we've done in the past with that regard. And then, of course, you have the extended narrative and the extended game plan, more heroes post-launch."
Inverse has estimated that it'll take closer to 30 hours to complete all of the side missions, including the Hero missions that center on a specific character, as well as the multiplayer Drop Zone content. But if you're trying to just blaze through the story, the outlet reports that there are 19 core missions total to get through in the story mode.
If you didn't get a chance to jump into the Marvel's Avengers beta, we spent a weekend with it before it launched to the public and came away a bit underwhelmed with the experience. Repetitive level design and dull enemies rob the fun combat of a bit of its spark. We really loved playing as Black Widow and Kamala Khan/Ms. Marvel, but felt that the beta did too little to tease what should be a superhero spectacle on par with the Avengers movies. Instead, Marvel's Avengers is a bit ordinary.
Compounding an already worrisome situation is the fact that Square Enix seems to be set to use Marvel's Avengers as a marketing platform for commercial partnerships. Verizon and Virgin Mobile subscribers, for example, will be able to unlock special skins for their heroes, while buying packs of 5Gum will get you other perks in the game. Yikes.
All fans will be able to finally get their hands on Marvel's Avengers when the game launches on PlayStation 4, Xbox One, Google Stadia, and PC on Sept. 4. The game is coming to Xbox Series X and PlayStation 5 at a later date.