News
Marvel's Avengers Game Confirmed for Xbox Series X and PlayStation 5
Marvel's Avengers is coming to the PlayStation 5 and Xbox Series X! Here are the details.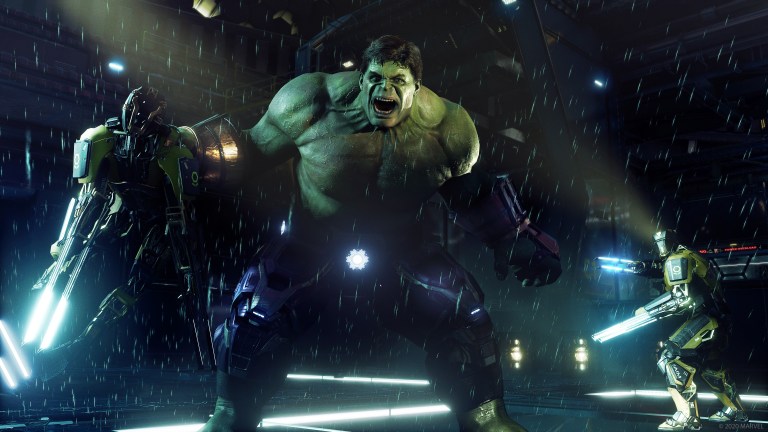 Marvel's Avengers is coming to next-gen consoles, according to Square Enix. Additionally, players who purchase the current-gen version of Marvel's Avengers on the Xbox One and PlayStation 4 will be able to upgrade to the Xbox Series X and PlayStation 5 version for free.
The new Marvel action-adventure game will support cross-progression, meaning you'll be able to transfer your progression from the current-gen version of the game to the next-gen release. The game will also feature cross-generational play so that PS5 players can play with PS4 players and XSX players with XBO players.
Square Enix also laid out how the PS5 is going to enhance the Avengers experience.
"Featuring extremely fast load times, boosted resolution and fidelity, improved texturing and armor destruction, ray tracing, and more – Marvel's Avengers will look and play great on next-gen systems," Square Enix explained in a press release. "The PlayStation 5 experience will be seamless and dynamic, fully utilizing the ultra-high speed SSD, the PS5 DualSense advanced haptics, and immersive spatial audio. To fully customize their visual experience, PS5 will also provide players with their choice of Enhanced Graphics Mode or High Framerate mode."
Gary Snethen, CTO at developer Crystal Dynamics, said on the PlayStation Blog that the game "targets 60 FPS with dynamic 4K resolution." He also lauded the PS5 SSD, a component that's been touted as an innovation that will virtually eliminate load times on the console, allowing developers to create more immersive game worlds. We've not actually seen the SSD working in the flesh, but industry insiders are certainly impressed.
"This is a transformative improvement in consoles that will reduce load times down to one or two seconds and enable real-time streaming of massive worlds at ridiculously fast speeds," Snethen said of the PS5's SSD. "Without any optimization work, the loading and streaming of Marvel's Avengers improved by an order of magnitude on PS5. When optimization is complete, loading content will be nearly instant, allowing players to seamlessly jump into missions anywhere in the game world. And as Iron Man flies through content-rich levels, higher resolution textures and mesh will stream in instantly, maintaining the highest possible quality all the way to the horizon.
The PlayStation Blog post also dropped a first look at what the game will look like running on the PS5. Here's a screenshot of Thor flying over a city: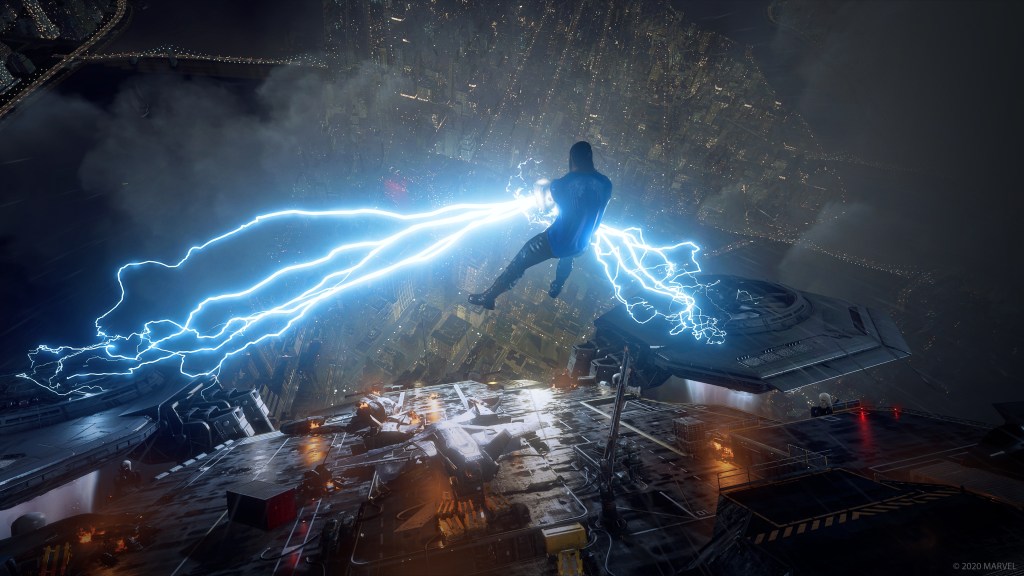 Marvel's Avengers will be available on PS5 and XSX right when the consoles launch. The game is releasing on XBO, PS4, PC, and Google Stadia on Sept. 4.