News
How New Mutants Fits Into Marvel Movie Timeline
Director Josh Boone explains exactly where The New Mutants sits in the Marvel universe.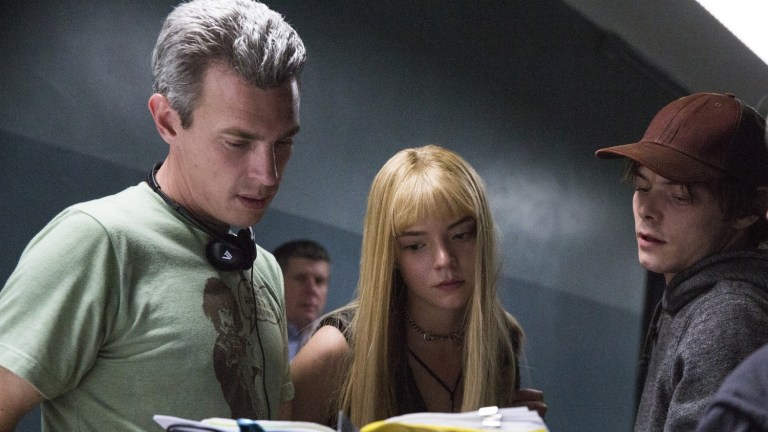 When The New Mutants went into production in early 2017, it was still part of what was once known unofficially as the Fox Marvel Universe: a collection of films based around the Marvel characters that 20th Century Fox owned the screen rights to and had no intention of giving up to Marvel Studios parent company Disney.
As director Josh Boone — a big fan of the comics — has explained, The New Mutants was meant as a different kind of superhero thriller, with the aesthetic and tone of a horror movie. In fact, it was meant to be the first of a trilogy, with each entry capturing a different horror movie feel. And yes, according to Boone, it was meant to be tied at least tangentially to the larger X-Men film series, which was reaching a climactic point with 2019's Dark Phoenix.
"There was a long gestation process," says Boone about the film's development on a Zoom call with Den of Geek. "There were a lot of scripts and drafts written over time. It started being in the original X-Men timeline, ended up completely its own thing, still with connections to X-Men and all that, and obviously in the same universe, but not tethered to the Dark Phoenix universe."
The Fox Marvel Universe consisted primarily of movies based off the popular and long-lived X-Men comics, which not only spawned the title team of super-powered mutant heroes like Cyclops, Storm and Wolverine, but spin-offs like Deadpool and the long-in-development but never executed Gambit. The New Mutants, however, was one of the spin-offs that did make it into actual production.
Based on the comics written by Chris Claremont, with art by Bob McLeod and, later, the legendary Bill Sienkiewicz, the movie chronicles the saga of five young mutants — Illyana Rasputin/Magik (Anya Taylor-Joy), Rahne Sinclair/Wolfsbane (Maisie Williams), Sam Guthrie/Cannonball (Charlie Heaton), Danielle Moonstar/Mirage (Blu Hunt), and Roberto da Costa/Sunspot (Henry Zaga) — who are taken to a secret lab housed in an abandoned asylum. There, they attempt to escape while testing the limits of their powers and dealing with the (sometimes literal) demons of their pasts.
Originally slated to come out in the spring of 2018, The New Mutants was delayed — first by the studio's indecision over whether to ask Boone for reshoots (which ended up never happening) and second by Disney's purchase of the Fox film studio, which effectively brought The New Mutants and other mostly completed Fox films under the Disney banner.
The Disney/Fox merger left Boone and The New Mutants "adrift," as he put it, for a year and a half, with release dates continually bumped and the focus shifted to completing and releasing Dark Phoenix. "We were sort of kicked under the curb until Disney took over," Boone says now. "And then they brought me back in and I was able to finish the movie."
The merger, along with the box office failure of Dark Phoenix, put an unceremonious end to the Fox Marvel Universe: with the possible exception of Ryan Reynolds' Deadpool, Fox-owned properties like X-Men and Fantastic Four will now be re-invented as part of the Marvel Cinematic Universe. But with The New Mutants finally coming out as a kind of coda to the 20-year run of Fox movies, did Boone have any discussions with Marvel Studios head Kevin Feige and his team about the possibility of retconning the movie into the MCU?
"No, none at all," says Boone. "I just really finished the process we'd already gotten kind of 70% of the way through before the merger happened. It was nice to have the retrospect of the year where I was off working on [CBS All Access limited series] The Stand and doing other things to come back and look at it, because we sat there and did other little things here and there."
The director continues, "I love Marvel movies, but we were a Fox Marvel movie. So it's like as far as what that means or what it means to them, I don't have any idea. We just sort of made the movie we wanted to make at Fox, and we were inherited by Disney. The cast and I would certainly go make another one in a second if we could, and I'd love to see these characters at least carried on in some way, because I don't think anybody's got a better young cast."
The New Mutants is out now.