News
Activision Blizzard Says Xbox Deal is the Start of a "Rich Metaverse"
Activision Blizzard's Bobby Kotick says the Xbox deal is the start of a new "metaverse," but what does that actually mean?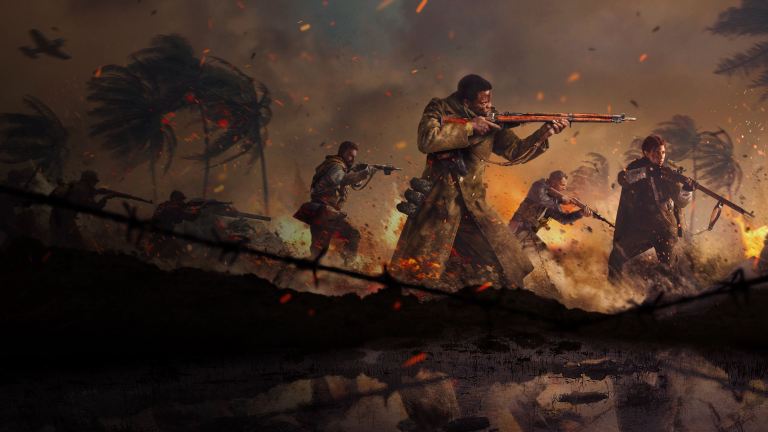 Activision Blizzard is currently under investigation following accusations of harassment, discrimination, and fostering a hostile work environment. You can read more about the investigation here.
In a statement regarding Microsoft's stunning acquisition of Activision Blizzard, controversial Activision Blizzard CEO Bobby Kotick (who may be on his way out of the company as a result of this deal) shed a little light on why Activision Blizzard agreed to this massive purchase and what it means for everyone moving forward.
"As investments in cloud computing, AI and machine learning, data analytics, and user interface and experience capabilities are becoming more competitive, we believe this partnership will better enable our ambitions," said Kotick in a recent email to Activision Blizzard employees who likely hate him. "In considering possible partners, all roads ultimately lead to Microsoft. Like us, they have been making games for a long time. Microsoft has already distributed games to hundreds of millions of the world's computers and computing devices and has technologies and innovation that will support the next generation of games."
While Kotick is a little vague regarding the specifics of what comes next, his decision to invoke the dreaded word "metaverse" has many people speculating that this deal is ultimately about so much more than games.
"Facebook, Google, Tencent, NetEase, Amazon, Apple, Sony, Disney – and many more – have ambitions for their own gaming and metaverse initiatives," Kotick says. "Established and emerging competitors see opportunity for virtual worlds filled with professionally produced content, user-generated content, and rich social connections. Our talent and our games are important components of the construction of a rich metaverse. We have always attracted the very best game makers and built the very best games, seizing opportunity with passion, inspiration, focus, and determination."
While Facebook's recent rebranding and restructuring under the new name Meta Platforms, Inc. (and their own ambitions to create a kind of virtual social media network) has thrown the word "metaverse" into many conversations as of late, the word itself has existed for quite some time.
A metaverse is perhaps most easily defined as a digital world that focuses on the social interactions of those who participate in it/virtually inhabit it. The phrase itself is often attributed to the 1992 novel Snow Crash, but we've seen variations of the concept in everything from 2003's Second Life to Fortnite and Ready Player One. Most metaverse variants are united by the idea that we're all going to plug into and share digital worlds crafted by various companies and populated by familiar properties, copyrighted characters, and other users. What, exactly, you'll do in that metaverse (and how you'll access it) tends to change based on who you ask, but we're certainly seeing more and more companies push the idea that the future of the metaverse concept exists in a virtual reality environment.
So is that what Kotick is talking about here? Maybe, but it's also possible that he's talking about the consolidation of companies and the idea that the Activision Blizzard/Xbox "metaverse" is one where all of the properties associated with that company share the same creative universe (which would lead to crossover possibilities). In that sense, this hypothetical Activision Blizzard/Xbox "metaverse" is one where Master Chief is in the next Call of Duty game or a Crash Bandicoot skin appears in World of Warcraft. The phrase could also apply to the idea of Activision Blizzard fans and Xbox gamers sharing platforms as well as communication and cross-progression options.
More importantly, Kotick's statements could mean nothing at all. The term "metaverse" has become increasingly popular over the last year or so, but it's most popular among brands trying to appeal to investors who are vaguely aware of the concept as something they believe everyone is talking about. In other words, it is often used by people who don't really know what it means but want to appeal to other people who don't really know what it means. "Metaverse," in this instance, could be nothing more than the latest addition to the usual series of buzzwords that accompany these kinds of business deals.
It's again also worth noting that Kotick likely won't remain CEO of Activision Blizzard once this is all said and done, so he may have little actual say over the specifics of this deal moving forward. That just strengthens the idea that this is probably closer to investor bait than the first stages of some kind of definitive plan.
Still, given the size of this deal, we wouldn't be surprised if Microsoft's plans extend far beyond potential future Xbox exclusives and how much money Call of Duty and Candy Crush makes. What, exactly, comes from all of this remains to be seen, but don't be surprised if the name value of Activision Blizzard's properties and the crossover potential that those titles offer becomes a big part of this deal given what we've seen in other mediums in recent years.