News
When is Ghost of Tsushima's Unlock Time?
Ghost of Tsushima may just be one of the best PlayStation 4 games ever. Here's when you'll be able to unlock it: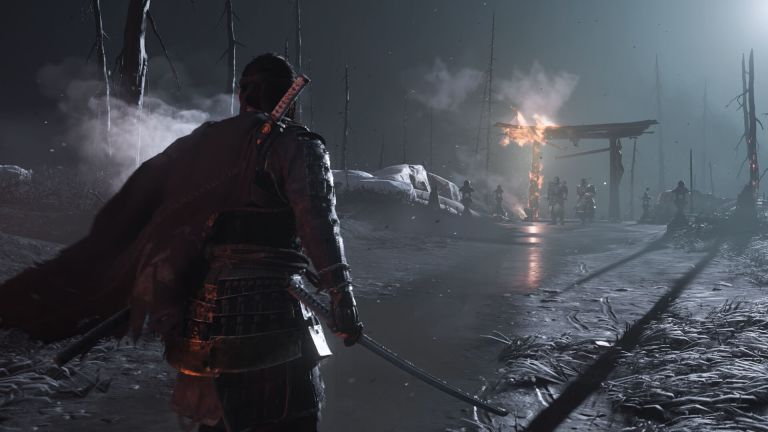 Ghost of Tsushima is more than just one of the most anticipated video games of 2020. As one of the last PlayStation 4 exclusives, Ghost of Tsushima (along with The Last of Us Part 2) is considered by many to be the swan song for what has been one of Sony's most successful consoles ever.
Developed by Sucker Punch Productions, Ghost of Tsushima tells the story of a young samurai named Jin Sakai who must battle the Mongol army after his village on Tsushima Island is attacked by invaders. The game's samurai style (which was largely inspired by the works of director Akira Kurosawa) and large open-world have already captured the attention of millions of gamers, many of whom can't wait to play this action-adventure title for themselves.
So if you're one of the many who pre-ordered Ghost of Tsushima (or you just want to get a head start on downloading it from the PlayStation Store), you may be wondering when you'll actually be able to start downloading this highly-anticipated title.
Ghost of Tsushima is set to be released on July 17, and, like many major modern video game releases, you'll be able to start downloading it at 12 a.m. EST on that day. If you have pre-ordered the game, you should notice that the icon for the game on your PS4 homepage features a countdown. That countdown will tell you exactly how long you have until you can start downloading the game.
Speaking of pre-orders, those who do pre-order or pre-purchase Ghost of Tsushima will be able to start downloading the game ahead of its release date. In fact, when you buy Ghost of Tsushima ahead of its release date, you should receive an on-screen prompt that asks if you'd like to start downloading it. While you won't be able to access the game until the title officially unlocks, downloading it now will ensure that you're able to start playing Ghost of Tsushima as soon as possible.
The good news is that downloading Ghost of Tsushima shouldn't take too long in comparison to other modern games of its size. Our Ghost of Tsushima reviewer notes that the game's file size clocks in at about 39.91 GB. Sony may choose to release a day one patch for the title which could expand its file size somewhat, but a sub-40 GB download is pretty good for a modern Triple-A open-world title.
In case you're wondering, we loved Ghost of Tsushima and suggested that it may just be one of the PlayStation 4's best exclusive games. Considering that there's currently no confirmation that the title will be available on PC or Xbox One, we suggest that you check it out on PlayStation 4 starting on July 17.