News
Is Ghost of Tsushima Coming to Xbox One and PC?
Will Ghost of Tsushima ever release on a platform other than the PlayStation 4? Xbox and PC gamers shouldn't hold their breaths.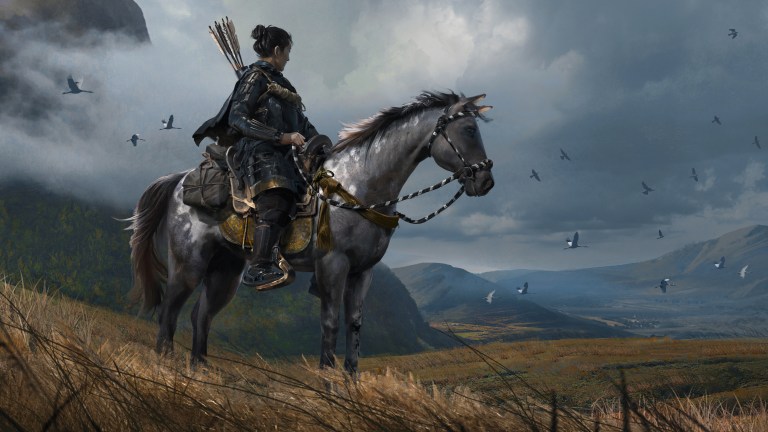 Sony has been killing it of late with its recent PlayStation 4 exclusives. Both The Last of Us Part 2 and Ghost of Tsushima have received high praise from critics and fans alike, making them two of the biggest games of the year. Unfortunately, only PS4 fans are able to enjoy these two titles at the moment.
While there's a chance these games will also eventually be ported over to the PlayStation 5, players on platforms not made by Sony might be out of luck. As it stands, there's no word that Ghost of Tsushima will make it onto the Xbox One, Xbox Series X, or PC. Not that there was ever much of a possibility that this would happen.
You see, the game's developer, Sucker Punch Productions, is a first-party studio owned by Sony Interactive Entertainment, a game publisher that doesn't often release its exclusive first-party titles on other platforms. As it stands, major PS4 hits like God of War, Bloodborne, and Marvel's Spider-Man have remained exclusive to the current-gen console after all of these years, with no sign that they will ever be ported over to PC or Xbox.
The one exception to this rule is Horizon Zero Dawn, which is coming to PC in August. This is a pretty surprising turn of events since the developer, Guerrilla Games, is another first-party Sony studio. Does the PC port of Horizon Zero Dawn mark the start of a new release trend for first-party PlayStation exclusives? Will other PS4 first-party exclusives and future PS5 exclusives start to make their way to PC down the line? There's zero indication of that and the upcoming PC port of Horizon Zero Dawn seems to simply be a special case.
While Microsoft has certainly become more open-minded about porting over its first-party exclusives to other platforms, with Halo: The Master Chief Collection making its way to Steam and Cuphead releasing on the Nintendo Switch, Sony has been very hesitant to do the same. And who can blame SIE? Fans buy PlayStation consoles on the promise that they'll get unique video game experiences if they go with Sony. With major success stories like God of War and The Last of Us Part 2 helping the PlayStation 4 become the best-selling console of this generation, it's hard to argue with Sony's strategy.
Needless to say, you shouldn't expect Ghost of Tsushima to ever release on the Xbox One or Xbox Series X. You have a better chance of winning the lottery.
For those of you who do have a PS4, we highly recommend you check out Sucker Punch's latest, which builds on the open-world foundation of the studio's Infamous series while adding tons of Japanese art and culture as well as a loving homage to the work of film auteur Akira Kurosawa.
"The story is incredibly well written and profound in its messaging and imagery, so much so that I believe it's one of the best modern entries in the samurai genre, regardless of medium," our own reviewer said of the game. "All of the characters you meet and the little tales that unfold across Tsushima are filtered through Jin's inner struggle with what honor really means and whether or not it's worth dying for, which gives the story an incredibly strong narrative backbone. Despite the game's epic scope, Jin's journey actually feels quite intimate and personal. The same could be said of Kurosawa's best work, and that's just about the highest compliment I can give."
Ghost of Tsushima is out on July 17.