News
GDC Summer 2020 Converts to Digital Format
GDC Summer 2020 is going digital in response to the spread of the coronavirus.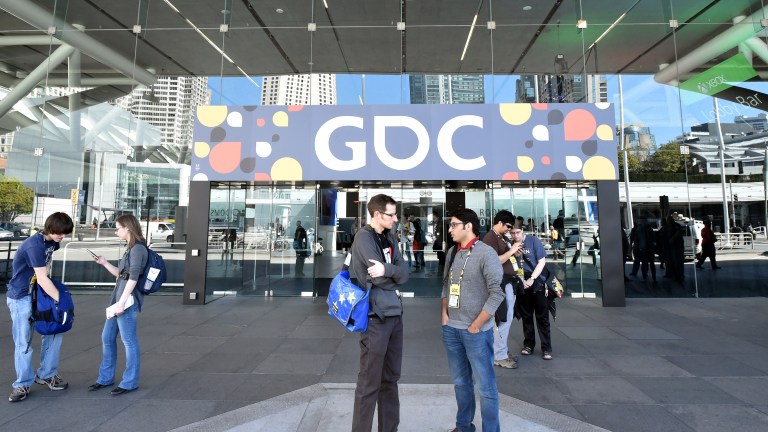 The physical GDC Summer 2020 show has officially been canceled and will instead be held digitally on Aug. 4-6.
"While GDC organizers look forward to meeting again in person as soon as possible, this August's GDC Summer will be transformed into an all-digital event in order to best serve our community," reads a statement from the GDC organizers. "We have been continuously reviewing the best ways to serve the game development community over the past few months as the world has continued to adapt to developments. While we very much look forward to meeting again in person as soon as possible, we are moving forward with a plan to transform GDC Summer into an all-digital event, in order to best serve our community."
As noted in that statement, GDC 2020 was originally scheduled to run around March, but the spread of COVID-19 forced the event's organizers to delay it until August. Now, it seems that they have decided to just convert the entire event into a digital showcase.
What does that mean? Well, that's a little hard to answer at this time. Typically, GDC events see developers from across the world gather to not only share reveals but to share their knowledge about the video game industry. Actually, unlike events like E3 2020, GDC is typically a much more industry-focused show. As such, it's easy enough to imagine that this digital event will probably primarily feature web speeches from notable gaming figures.
The GDC organizers say this new event will also " be available to everyone with an internet connection," so it doesn't sound like you'll need to pay in order to view whatever the festivities may be. However, we're still waiting on the full details at this time.
To be honest, this isn't really isn't that surprising of a decision. While August may prove to be a somewhat realistic timeframe to host such an event (the jury is still out on that one), there are many factors which make the idea of hosting such a large gathering pretty much anytime during 2020 an incredibly complicated prospect.
It's unfortunate (to say the least) that everything from movie premieres to E3 2020 have been canceled or delayed due to the spread of the coronavirus, but we're happy to see that the GDC organizers have made the right move by playing things safely and going digital for this year's show.
At the time of writing, more than 328 million people have died of the virus around the world, with over 5 million confirmed cases, according to Google. The U.S. has had more than 1.5 million confirmed cases, with almost 95,000 deaths.