News
Fortnite OG Release Time: When Can You Download the Season 5 Update?
Fortnite OG is gonna take you back to the past to floss with friends and progress through a new battle pass.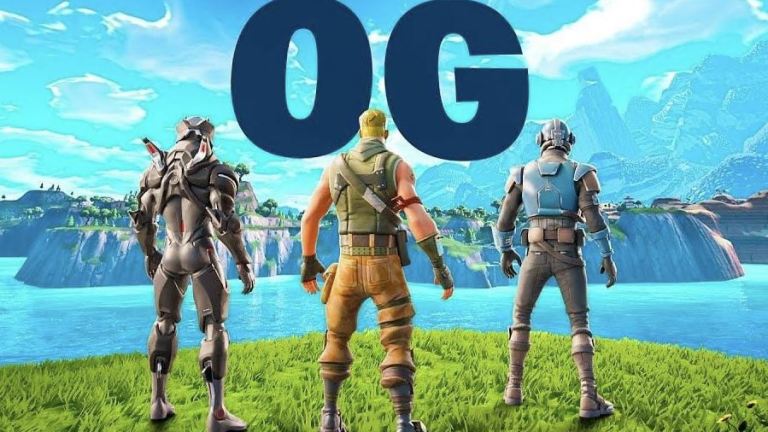 Live service games change over time. Every such title receives updates, tweaks, and balance patches, and if they stick around long enough, they're almost unrecognizable from what came before. But sometimes, it's good to revisit what made a live service game popular in the first place. It worked for World of Warcraft, so why not Fortnite?
Fortnite's next season is themed around the game's first chapter. Dubbed Chapter 4: Season OG (aka Fortnite OG), the new season will revolve around time travel and let players revisit Fortnite's first chapter. This event will recreate most of the original Fortnite map (Tilted Towers and all). Plus, Fortnite OG will reintroduce several vaulted weapons and items, and every Battle Pass reward will feature a new spin on a Chapter 1 skin.
According to the official Fortnite Twitter account, Fortnite OG will start on November 3rd But when on November 3rd? The post doesn't specify the exact start time, but we don't need it to. Probably.
The Fortnite community is currently divided into two camps. One believes the Fortnite OG update will launch after the scheduled server downtime. When will Fortnite's downtime end? Well, it generally starts around 2 or 3 AM EST on the day of an update (November 3rd, in this instance) and lasts around four hours. Following this logic, Fortnite OG will be released anytime between 4 AM and 7 AM EST on November 3rd.
Alternatively, the Fortnite OG update might follow in the footsteps of previous seasons and open the digital floodgates at 9 AM EST. Whatever the case may be, players will have to download and install new data first, which will take some time depending on internet speeds. Regardless, don't expect to start playing Fortnite OG on the hour, whatever hour it may be.
Since Epic Games is being coy about the upcoming season, rumors are flying around about Fortnite OG and Fortnite's Chapter 4: Season 5 update. Some gamers and theorists claim that Season 5 will essentially interrupt Fortnite OG, and the map and potential loot pool will change as time goes on. Others think Season 5 and Fortnite OG are one and the same. In the former case, Fortnite's Season 5 update (or a series of such updates) is yet to come. In the latter case, Fortnite OG will kick off a pretty standard Fortnite season release cycle.
Leaks regarding the upcoming season aren't helping matters, as the next Battle Pass is supposed to be 950 V-bucks and will last as long as most passes but only include 50 levels instead of the standard 100. Why? Is Epic Games planning to change gears halfway through and swap Fortnite OG out for a proper Season 5, Battle Pass and all? If so, then we can probably expect Fortnite's actual Season 5 to start five or six weeks after Season OG begins. But if not, we have no idea why Epic Games is charging the same amount of money for fewer Battle Pass prizes. Maybe it has something to do with all those layoffs.
That's all we know about the start time of Fortnite's next season, but everything will become clear with time.