Features
Why a Great Year for Games Has Sadly Been Defined by Industry Layoffs
2023 has produced some of the greatest games of recent memory, but are they worth it if we're losing so many of the people behind the games we love?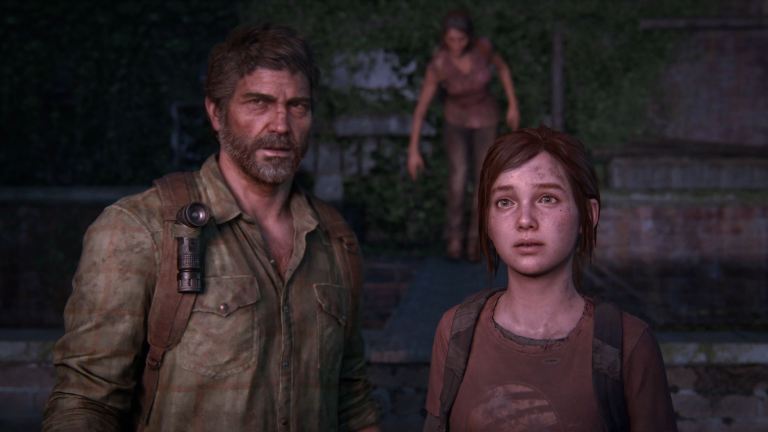 2023 has seen some of gaming's highest highs in recent memory. Baldur's Gate 3 was released to critical acclaim and became one the highest-rated video games on Metacritic. And so far, the only game to challenge Baldur's Gate 3 for critical dominance is The Legend of Zelda: Tears of the Kingdom. Moreover, 20203 saw quite a few more fantastic titles, including Armored Core 6: Fires of Rubicon, the Dead Space remake, Starfield, Final Fantasy XVI, Hi-Fi Rush, Star Wars Jedi: Survivor, and Hogwarts Legacy. Normally, releases of that caliber would define the year in gaming. Instead, 2023 may eventually be remembered as the year of massive game industry layoffs.
Recently, news broke that around 25 of Naughty Dog employees have been let go. According to Kotaku, the affected staff will officially lose their jobs at the end of the month and won't receive any severance. To make matters worse, several months ago, Naughty Dog co-president Evan Wells announced he was retiring at the end of this year. The news was disappointing and largely surprising. Not only have dedicated employees at a massive studio just lost their jobs, but this news throws the future (and current state) of the Last of Us multiplayer project into question. But these layoffs are only the latest in a long line of company restructurings that have lasted the entire year.
One of the first layoffs of 2023 was possibly one of its biggest. In January. Bloomberg reported that Microsoft was cutting 28,000 jobs, 10,000 of which would come from the company's gaming branch. 343 Industries and Bethesda Zenimax were among the companies affected. According to reports at the time, 343 was hit so badly that the studio would transfer from developing Halo games to merely overseeing them (via GameSpot). However, a 343 Industries spokesperson later denied those claims.
As 2023 continued, reports of layoffs throughout the video game industry trickled in every few weeks. In March, EA sacked around 800 employees mere weeks after reporting huge profits. In May, Relic Entertainment announced via Twitter that it had let go of 121 developers. Recently, Team 17 lost a significant chunk of its quality assurance team, and Firaxis let go of 30 employees.
While some companies have weathered these layoffs better than others, several lost everything. Vanpool (Dillon's Rolling Western), PixelOpus (Concrete Genie), and Volition (Saints Row) all closed their doors in 2023. Volition's complete-company layoff hit gamers probably the hardest because while the game's latest entry, the Saints Row reboot, failed to impress critics, the studio was still widely loved. Many gamers hoped that, much like CD Projekt RED and Cyberpunk 2077, Volition could turn Saints Row around with a few patches. Now that the studio is no more, that is no longer a possibility.
Shortly before the bombshell announcement that was Naughty Dog's layoffs, gamers had been hit with possibly the biggest surprise layoff announcement of 2023: Epic Games had laid off 830 employees, approximately 16% of its workforce. This news came as quite a shock given that Epic Games essentially prints money thanks to its popular Unreal Engine and the ever-popular Fortnite. However, according to CNN's report, Epic's CEO Tim Sweeney stated that the company was "spending way more money than we earn." That explanation sent a clear and haunting message to many. If Epic's revenue and success weren't enough to prevent the company from turning to mass layoffs, then who can feel truly safe?
However, no organization epitomizes that more than Ubisoft, as the company has been laying off employees in waves throughout 2023. For instance, in May, 60 members of the customer service department were laid off without warning, and a handful of community and production employees were laid off at the end of September. Even though all of these layoffs affect different sections of each company, many have one thing in common: They were done for the sake of "cost-cutting" and "downsizing"
According to Kotaku's sources, Naughty Dog's art, production, and quality assurance divisions were impacted, but most, if not all, of the laid-off employees didn't work at the studio full-time. Meanwhile, Bloomberg's report cited an email that stated 343 laid off staff to "restructure elements" of the company. As previously stated, many Epic Games positions were culled because the company was spending more money than it was making. Even Volition's closure was a cost-cutting measure, albeit one meant to benefit Embracer Group through a "comprehensive restructuring program." The shuttering of PixelOpus, meanwhile, was more of a downsizing decision than a cost-cutting one. According to a statement that Engadget obtained, PlayStation Studios evaluated its portfolio and studio projects to make sure they "meet the organization's short and long-term strategic objectives."
One of the industry's only layoffs that allegedly had nothing to do with downsizing or cost-cutting came from Daedalic Entertainment. The company's most recent game, Lord of the Rings: Gollum, was so poorly received that Daedalic Entertainment fired 25 employees and halted all game development projects.
If we take the reports at face value, they point to one likely conclusion: the video game industry, as it currently stands, is too big to maintain. Going by the reasons behind many of the layoffs, many AAA companies are either overcrowded or overspending. Perhaps that's due to rising costs, poor money management, or maybe the paychecks of their CEOs are just too big. And even if a company is more conservative with its hiring numbers and budgets, it could be part of a larger organization that is guilty of hiring or spending too much.
While some studios haven't laid anyone off this year, they might do so before 2023 is up. For instance, if Square Enix can't find a way to recoup from losses caused by lackluster games such as Forspoken and Marvel's Avengers (and possibly Final Fantasy XVI), the company could start mass restructuring and cost-cutting layoffs. Plus, given all of Microsoft's layoffs, what will happen should (or when) the company finally acquires Activision Blizzard? Who's to say Microsoft won't close down some studios the way Embracer Group did through its own comprehensive restructuring program? Layoffs are a common part of most acquisitions, and that isn't just a historically major acquisition but one that impacts an industry that is obviously already prone to mass layoffs.
We can always cross our fingers and hope that game companies don't undergo future layoffs, but at the rate things are going, future restructuring solutions that come at the cost of employment seem more and more inevitable.