News
E3 2021 Confirmed for Next June
E3 2021 is already on the books, but gaming's biggest event may look a little different.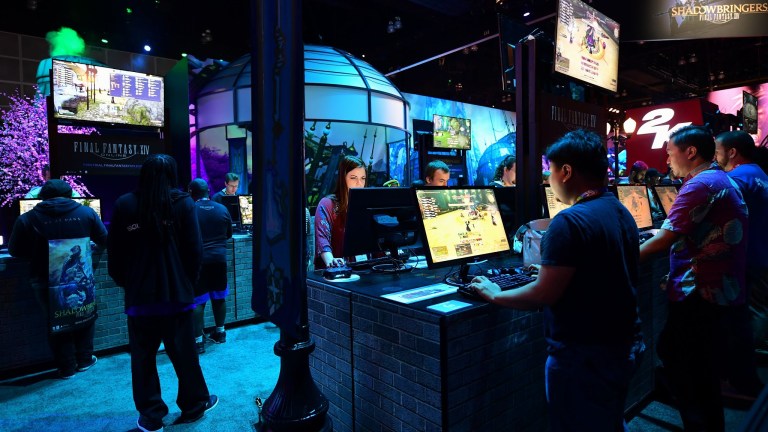 The Entertainment Software Association plans to host an E3 event in 2021, but they have indicated that this event will be different than it has been in previous years.
According to GamesIndustry.biz, the ESA has informed its partners that they intend to run E3 from June 15, 2021, to June 17, 2021. Interestingly, the early word is that the organization indicated that they intend for E3 2021 to be a "reimagined" version of the show.
On that note, the ESA also stated that they are "exploring options with our members to coordinate an online experience to showcase industry announcements and news in June 2020." That, of course, is in response to the cancellation of the "traditional" version of E3 2020 in response to the spread of the coronavirus. No further details were offered regarding those plans at this time.
The use of the word "reimagined" in regards to E3 2021 is fascinating. Your first instinct may be to think that it means E3 2021 will be different from most of the E3s that we've had before. That is likely a largely accurate assumption, but in this instance, there are other factors to consider.
See, this isn't the first time that we've heard reports of a reimagined version of E3. Ahead of E3 2020, word was that the event would feature more content geared towards the live audience as well as a bigger emphasis on things like spotlighting video game personalities, streamers, and influences. There are some who believe that such a shift in direction was in response to Sony and other companies abandoning E3 in favor of other formats. Others state that such creative decisions are part of the reason why people like Geoff Keighley announced they would not participate in E3 2020.
That being the case, it's possible that the reimagined version of E3 2021 is either the version of the event that was previously hinted at or another reimaging designed to move the event away from some of the proposed controversial changes.
With the simplest answer typically being the right one, we're going to go ahead and guess that E3 2021 will end up looking a lot like E3 2020 was supposed to look before that event was canceled. Of course, plans do change, and nobody knows for sure what E3 2020 would have looked like in the first place.
Still, with E3 apparently losing some of its luster among those in the industry, you really do have to wonder whether or not E3 will make it to 2021 and what will be left of it at that time.