News
E3 2020: Ubisoft and Devolver Digital Will Host Their Own Live Stream Presentations
More and more studios are looking into ways to replace and reimagine their E3 2020 shows.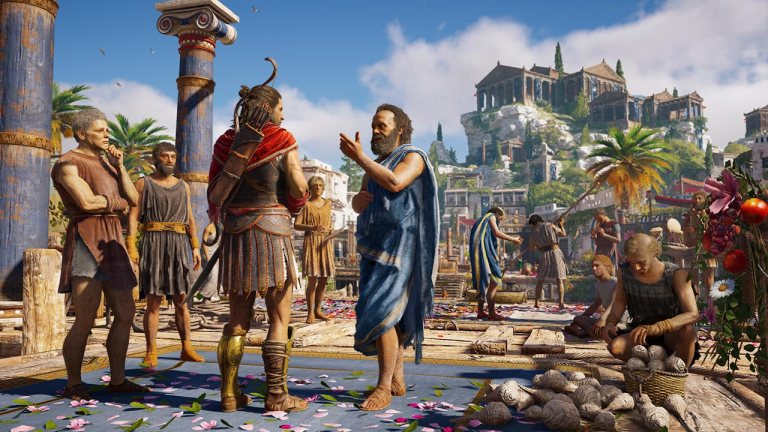 Ubisoft and Devolver Digital have shared updates on their E3 2020 plans now that the event has been canceled due to coronavirus concerns.
"The health and well-being of teams, players, and partners is our top priority," Ubisoft wrote on Twitter. "So while we're disappointed, we fully support the ESA's decision to cancel E3 2020. E3 is and will continue to be a moment where we come together as a community and share our love of games. We're exploring other options for a digital experience that will allow us to share all the exciting news we have planned. Stay tuned for more!"
Devolver sent out a similar message on Twitter, noting that there is "Lots to juggle" but that the indie publisher intends on "having a live stream Devolver Direct/press conference and possibly more."
Microsoft has also already stated that it will host a digital event in place of its E3 2020 press conference. Nintendo will presumably still stream its usual E3 Nintendo Direct presentation. Sony will also likely host its own live stream event designed to showcase the PS5 at some point (possibly around the time that E3 2020 was supposed to take place). For their part, E3 2020's organizers have stated that they're also trying to put together some kind of online presentation, but we're still waiting to learn more about their plans.
As for Ubisoft and Devolver Digital, their recently suggested plans are fundamentally similar but fascinatingly different.
Devolver's E3 "press conferences" over the last few years have been elaborate parodies that just so happen to feature a few reveals. Those parody presentations are pre-recorded videos that air on Twitch, so Devolver will really just miss out on whatever physical presence it typically has at E3 (we'll miss their demo booth located in a parking lot across from the LA Convention Center).
The idea of Ubisoft hosting a digital event to replace its E3 show is slightly harder to imagine. Ubisoft typically puts on the biggest E3 stage shows of the major presenters. While the publisher certainly has the resources to put on a more elaborate digital show (where it'll likely showcase new Assassin's Creed and Far Cry games as well as some possible surprises), it's going to be a little odder to see Ubisoft resort to a live stream that may or may not feature awkward celebrity cameos and the typical Just Dance shenanigans.
You better get used to things being a little weird as it relates to E3 2020 contingency plans. We have a feeling that more studios are going to go this route in order to share their E3 2020 announcements now that original plans have been disrupted by the show's cancellation.