News
E3 2020: WB Reportedly Planned to Reveal Batman, Harry Potter, and Rocksteady Games
A report suggests that Warner Bros. was preparing for a huge E3 2020 presentation prior to the event's cancellation. Yes, a new Batman game was to be announced at the expo.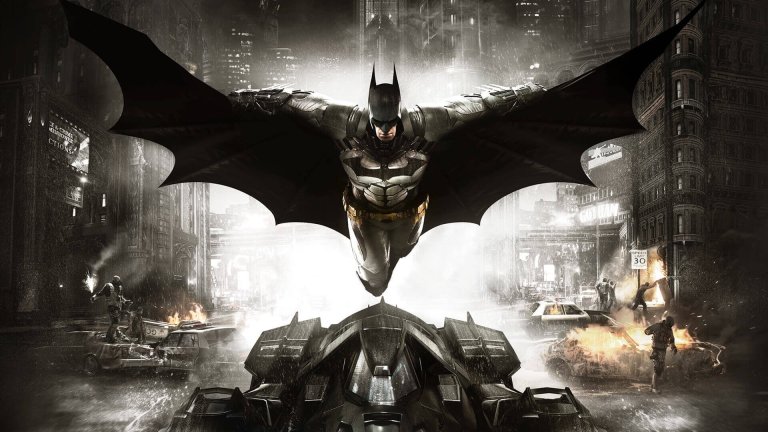 A recent tweet from Kotaku news editor Jason Schreier, a reliable source for gaming news and scoops, reveals that Warner Bros. Games was planning on hosting a standalone conference at the now-canceled E3 2020 show. That conference would have reportedly featured some major announcements, including new Batman, Harry Potter, and Rocksteady games.
It's really not surprising that Warner Bros. was planning on hosting a major E3 2020 conference. As Schreier points out, WB is on the verge of a big year for game releases. He specifically references a Batman game, a Harry Potter title, and Rocksteady's long-gestating next project, which are all games that we've heard rumors about before and fans have been asking for in the past few years. Heading into E3 2020, it felt like it was only a matter of time before WB pulled the trigger on these announcements.
The Batman game is the closest to being "confirmed" at this point. WB Games Montreal, the studio that developed Arkham Origins, has been teasing the title on social media for the past year, going as far as revealing a Court of Owls storyline that will likely be confirmed when the game is officially unveiled.
That Harry Potter game is a bit more interesting. We previously reported on leaked footage that hit the internet a little over a year ago which allegedly showcased a largescale Harry Potter RPG that was rumored to be in development. Considering that Warner Bros. took that footage down and several independent sources reported they also heard rumblings of such a game being in development, it really sounds like Warner Bros. was planning on formally revealing that game at E3 2020.
Of course, some of you are no doubt wondering about that Rocksteady project. People have been talking about Rocksteady's next game ever since the release of Arkham Knight in 2015, and nobody seems to know for sure what the team is up to. The studio has shot down multiple rumors that it's making a new Superman game, but it's still possible the team is working on some kind of comic book title. If this report is true, then it certainly does sound like we might be getting a look at that new game one way or another very soon.
While we await more information on whether or not E3 2020's organizers will put together some kind of digital replacement for the canceled show, we now also look forward to learning more about these three exciting rumored projects that WB Games may soon reveal.