Features
What Control and Hitman 3 Cloud Streaming Means for Nintendo Switch
Nintendo continues to expand their support of cloud gaming for the Switch, but what does that mean for the console's future?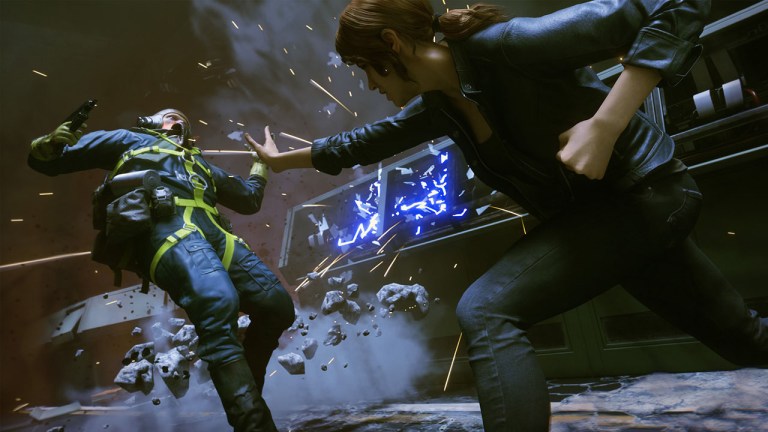 Leave it to Nintendo to use a previously unannounced Nintendo Direct presentation to reveal that Control and Hitman 3 are coming to Nintendo Switch via a cloud streaming service.
While these aren't the first Nintendo Switch games to support cloud technology (Resident Evil 7 and Assassin's Creed Odyssey beat them to the punch), previous uses of this concept were seen as a dry run test of bigger things to come. Well, it certainly feels like that's what's happening right now.
So what does this mean for the future of the Nintendo Switch? It could be years before we know the answer to that question, but based on the information that's currently available, this is what you need to know about how cloud gaming will impact the Nintendo Switch:
Cloud Gaming on Nintendo Switch is Shockingly Similar To Stadia, xCloud, and Other Cloud Gaming Services
To elaborate on this point as best as we're able, we'll explain how Control works on the Nintendo Switch.
What you're actually buying when you buy Control for the Nintendo Switch is permission to stream it via a Taiwan-based technology company called Ubitus. Essentially, you're buying a ticket to the server, which also means that you may have to wait in line to actually get in.
Once you are able to stream Control, though, you'll find that you're not only able to play the game via a WiFi connection but that you even have the option to access a version of the game that supports ray tracing visuals running at 30 FPS. Needless to say, that's not the kind of performance that you'd expect from a game running natively on the Nintendo Switch's hardware.
At the same time, that arrangement means that you now only don't actually own Control on the Nintendo Switch but that you can't even play the game on Nintendo Switch if you're not connected to a WiFi signal strong enough to support cloud streaming.
That's all fairly standard by modern cloud gaming metrics, which is honestly kind of surprising given that Nintendo hasn't really talked much about their cloud gaming plans in recent years.
Nintendo Seems Fine with Using a Third-Party Cloud Service…For Now
While most major cloud gaming program is based on some kind of technology/service operated by the company that utilizes them, Nintendo Switch's small lineup of cloud games relies on the technology offered by Ubitus.
Given Nintendo's history and their tendency to focus on games and brands above modern trends, we certainly understand why they wouldn't be interested in developing their own cloud gaming service. That being said, relying on a third-party program also means relying on any baggage (technological and otherwise) that comes with that service.
If Nintendo decides that they're interested in using cloud gaming for more than third-party ports, they may eventually decide to develop a cloud technology program they have more control over or even just acquire a third-party service outright.
Nintendo's Current Cloud Gaming Plans Pretty Much End Any Hope of Xbox Game Pass Coming to Switch
Remember when Phil Spencer was talking about the possibility of Game Pass coming to other platforms? Well, in recent interviews, he's downplayed that possibility somewhat by stating that such a move would likely depend on a company's willingness to incorporate other Xbox programs like Xbox live profiles and achievements.
You probably already see the problem. Microsoft's ambitions for the xCloud program are closely tied to the service's ability to stream Game Pass games. It's highly unlikely they would want Game Pass games to stream via a third-party cloud program, and there are some Game Pass games that would be impossible to port to Switch without cloud support.
The possibility of Game Pass coming to Switch was already a longshot, and we now seemingly know part of the reason why.
Cloud Gaming Could Greatly Expand the Switch's Third-Party Lineup (For Better and Worse)
The biggest implication of Nintendo's expansion of their cloud gaming program is also the simplest.
Yes, cloud gaming would allow the Nintendo Switch to support high-end third-party games that would otherwise be unplayable on the console. Hypothetically, there is no game that the Nintendo Switch couldn't run at max specs with the help of cloud technology. Yes, that means you could be playing Cyberpunk 2077 on your Nintendo Switch. It's really just a matter of how Nintendo, their cloud gaming partner, and third-party developers choose to work together.
That's potentially good news for third-party developers, but it's also potentially bad news for indie developers who already claim that the Switch's growing library makes it increasingly harder for them to market their games via what used to be a pretty good platform for indie titles. We could reach a point when Nintendo has to restructure its online store in order to properly support the Switch's major and minor developers.