News
How to Stream Control on Nintendo Switch
Here's what you need to know about Control's shocking arrival on Nintendo Switch and how to stream it via the cloud.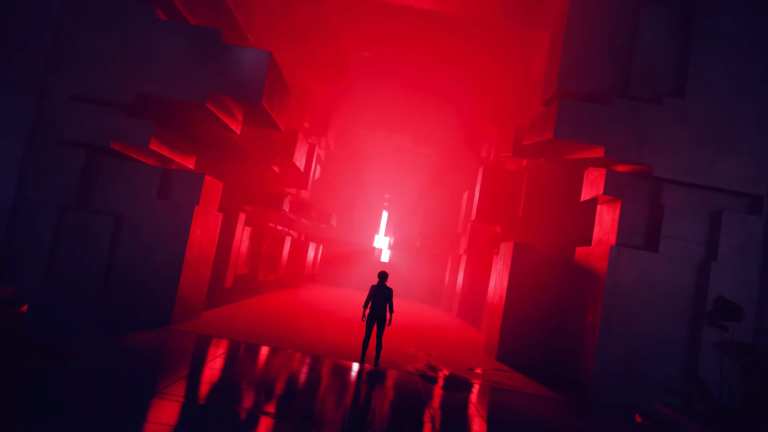 Nintendo shocked millions of gamers today by revealing that Control and Hitman 3 are coming to Nintendo Switch…through a cloud streaming service.
While we're going to have to wait a little while longer for Hitman 3, Remedy's Control is available for Nintendo Switch right now. That's great news for Nintendo Switch gamers who never got the chance to experience one of the best games of 2019, but it's the kind of shocking revelation that will surely leave many Switch owners with a hundred unanswered questions.
While the answers to some of those questions will come in time, here's a brief rundown of the important things you need to know if you want to stream Control on the Nintendo Switch.
Can I Play Control on Nintendo Switch Without an Internet Connection?
At present, the answer to that question is a solid "No."
Control is a very technically demanding game (more on that in a bit) that would be nearly impossible to run on the Nintendo Switch's hardware. While streaming the game through a third-party cloud service (in this case, a company called Ubitus) allows you to play Control on your Nintendo Switch either in handheld mode or through your TV, that also means that you won't be able to access the game unless your Switch is connected to WiFi.
How Good Does My Internet Connection Need to Be to Stream Control?
Neither Nintendo, Remedy, or Ubitus have revealed the official connection requirements for optimal streaming performance at this time.
However, based on what we've seen from other streaming services, you're probably looking at a minimum 10Mbps download connection to even think about running Control with 35-50Mbps being recommended for optimal performance. Along with speed, you'll want to make sure your WiFi connection is stable to avoid dropouts and lag.
Why Do I Have to Wait in Queue to Stream Control on Nintendo Switch?
In an interesting twist, it seems that there's a limit on the number of people who can log-in to Control's Ubitus server at any given time. That means that you may have to wait in line to actually be able to play the game.
While these digital lines will likely not be much of a problem over time, everyone is currently trying to play Control which means that you should expect long wait times. The really bad news is that the game doesn't tell you how long you'll need to wait to play the game, so you'll just need to have a lot of patience and free time.
What's the Difference Between Control's Enhanced Graphics and Enhanced Performance Options?
Control's Enhanced Performance mode is designed to offer 60fps gameplay that will transition seamlessly between handheld and TV play. It should be your go-to playstyle if you're playing your Switch in handheld mode or if you're worried about your internet connection.
Control's Enhanced Graphics mode, meanwhile, offers stunning 30fps gameplay with ray tracing enabled. Yes, Control on Nintendo Switch features ray tracing. Welcome to the future of cloud gaming.
Does the Cloud Version of Control Feature the Full Game and All DLC?
Here's what Remedy has to say about the content featured in the cloud version of Control for Nintendo Switch:
"Control Ultimate Edition – Cloud Version is the complete Control experience, including the original base game, both expansion packs, and all additional game modes. It also features an Enhanced Graphics mode at 30fps with ray tracing on or Enhanced Performance mode at 60fps with ray tracing off, as well as seamless transition between TV and handheld. With fast load times and cloud save synchronization, you can pick-up-and-play Control anywhere with a stable Internet connection."
Is Control Free to Play on Nintendo Switch?
While the Switch version of Control can be downloaded for free, you'll initially only be able to access a 10-minute demo of the full game.
After about a few minutes of playing the free demo, you'll be asked if you would like to purchase the full version of Control Ultimate Edition – Cloud Version for $39.99. While you will be able to finish your demo runtime if you don't download the full game, you won't be able to continue playing Control on Nintendo Switch beyond that point if you don't pay for it.