News
Console Wars: Nintendo vs. Sega Documentary Release Date Revealed in New Trailer
Console Wars, the story of the infamous battle between Sega and Nintendo, arrives on CBS All Access in September.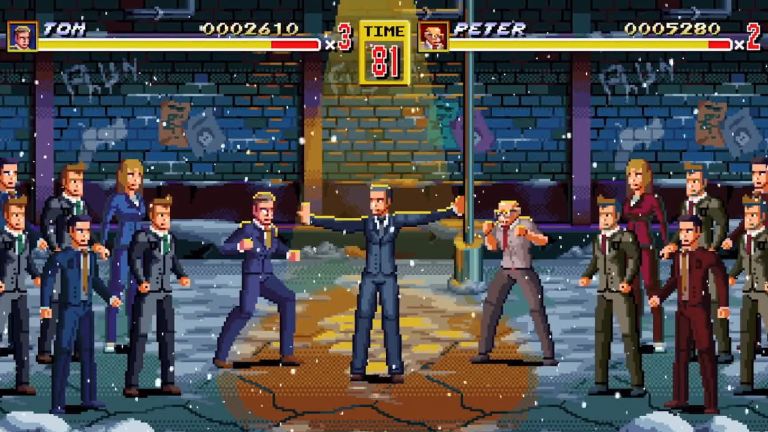 CBS has announced that the video game documentary Console Wars, which examines the '90s clash of video games titans between Sega and Nintendo, will be available on CBS All Access starting on Sept. 23.
"An Official Selection of the 2020 SXSW Film Festival, Console Wars takes viewers back to 1990 when Sega, a fledgling arcade company, assembled a team of underdogs to take on the greatest video game company in the world, Nintendo," reads a description of the series. "It was a once-in-a-lifetime, no-holds-barred conflict that pit brother against brother, kids against grownups, Sonic against Mario, and American's unique brand of capitalism against centuries-old Japanese tradition. For the first time ever, the men and women who fought on the front lines for Sega and Nintendo discuss this battle that defined a generation."
The documentary is directed by Jonah Tulis and Blake J. Harris, author of the hit Console Wars book the film is based on. In an interview with Den of Geek, Harris noted that part of his desire to tell this story stems from the fact that this early console war has entered the collective conscience of so many people even if they weren't around to properly experience it.
"I've spoken at a bunch of colleges and high schools the past few years. These are people who obviously weren't alive during that era of gaming," Harris said. "They're fascinated by it and when I ask them why they like it, they say, 'Oh, there's something nostalgic about it. But that doesn't make sense because you weren't alive. It's not bringing back more memories."
As the documentary explores, though, the battle between Nintendo and Sega isn't just a snapshot of a time gone by, but rather one of the events that set the stage for the future of the video game industry. Not only did the Sega and Nintendo battles yield countless games and franchises which live on to this day, but the repercussions of the fallout of this war essentially shaped the modern industry landscape. We also suspect that long-time Sega fans may especially enjoy this documentary, as it explores Sega's side of the story in a way that just may leave you wishing for one more Sega console.
For a better look at this documentary's extensive coverage and nostalgic style, be sure to check out this official trailer:
Of course, the arrival of this documentary feels especially timely as Microsoft and Sony look to properly kick off the next console war when they release the Xbox Series X/S and PlayStation 5 later this year. Granted, the battles aren't quite as intense as they used to be (Sega is even making games for Nintendo systems these days), but as the comments section of just about any article related to either next-gen console will quickly inform you, the spirit of Console Wars lives on.