Link Tank: How the Nintendo Power Glove Found a Second Life
The Nintendo Power Glove, Borat 2 actress Maria Bakalova, Apple's "Express" stores, and more in today's Link Tank!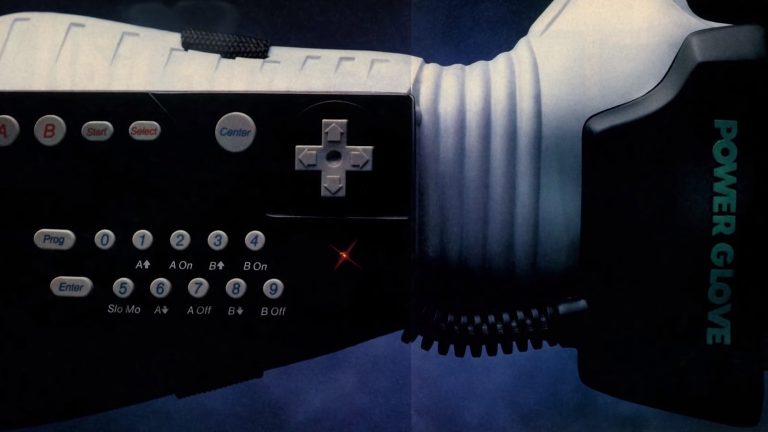 The Nintendo Power Glove may have been a commercial dud, but its technical innovations changed the gaming industry.
"The Power Glove was not a failure. Sure, the licensed accessory for the Nintendo Entertainment System from 1989 remains an infamous piece of retro tech — a game controller made into a right-hand glove, as if an Apple keyboard were stitched to an oven mitt — and was sold at retail for less than a year. But it still made money for those who invested in it, and its technical innovations paved the way for the next 30 years of gaming."
Star Wars has taken inspirations from Universal Classic Monsters for a lot of the aliens in the franchise.
"No one can escape spooky season, not even Star Wars. While there are plenty of frightful things in the galaxy far, far away—the Dark Side and the Sith, the Empire and the First Order, when you watch your idealized Jedi savior just casually swig milk straight from an alien teat—Star Wars has a legacy of turning to horror icons to inspire its own alien races. To get you in the mood, here are just a few of its spookiest analogs."
Maria Bakalova plays Tutar, Borat's daughter in Borat Subsequent Moviefilm. Here's everything we know about this relatively unknown actress.
"The breakout star of the Borat sequel, Borat Subsequent Moviefilm: Delivery of Prodigious Bribe to American Regime for Make Benefit Once Glorious Nation of Kazakhstan, is far and away Maria Bakalova, the virtually unknown actress who plays Tutar, Borat's daughter. Who is this person? Why is she so funny? Bakalova gives a performance that, dare I say, is Oscar worthy."
Wonder Woman was confirmed to be bisexual by comic book artist Greg Rucka back in 2016. Let's celebrate her for the queer icon she is, even if the movies won't go there.
"In our celebration of Wonder Woman today, there are many avenues through which Diana Prince, the Amazons, and the legacy of that mythology can be covered. I have chosen the impact of Diana as a bisexual and generally queer icon because it is one of the aspects of the legendary warrior that has not made it onto the screen the way it should have."
Learn about Alice Dunnigan, the first black female journalist to get White House press credentials.
"Alice Dunnigan's birthplace of Russellville, Kentucky, is more than 700 miles from Washington, D.C. And for Black women journalists in the early 20th century, the dream of heading to the Capitol and covering national politics at the highest level seemed even more distant. But Dunnigan overcame racism, sexism, and other obstacles to make history as the first Black woman credentialed to cover the White House."
Apple is beginning to convert its physical locations into "Express" stores amid the ongoing pandemic.
"Just like every other retailer, Apple closed its stores when the COVID-19 pandemic hit. Many stores have re-opened since then (and some closed again), but Apple also started experimenting with a new "Express" store experience that put safety first. It clearly worked as more retail locations are now being converted into Express stores."