News
Call of Duty Warzone Update Includes Texas Chainsaw Massacre and Saw Skins
Call of Duty: Warzone's Halloween event will seemingly let you dress up as two icons of horror.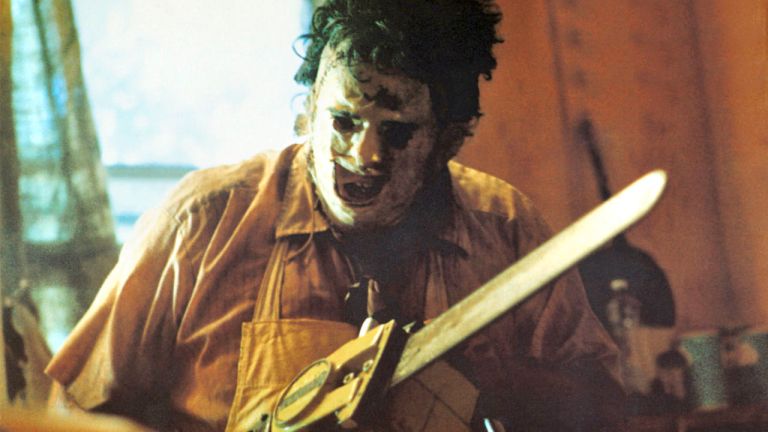 Dataminers have discovered that the latest Call of Duty: Warzone update contains data related to skins and items based on the Texas Chainsaw Massacre and Saw franchises.
As noted by Call of Duty News, it seems that the files related to these skins were included in the most recent Call of Duty patch (which you can read a breakdown of right here) but the plan seems to be to actually release them sometime down the road (most likely in time for Warzone's previously uncovered Halloween event). Nevertheless, a seemingly reliable leak means that you can get a sneak peek at these new skins right now.
Speaking of which, here's what's going to be included in each content pack: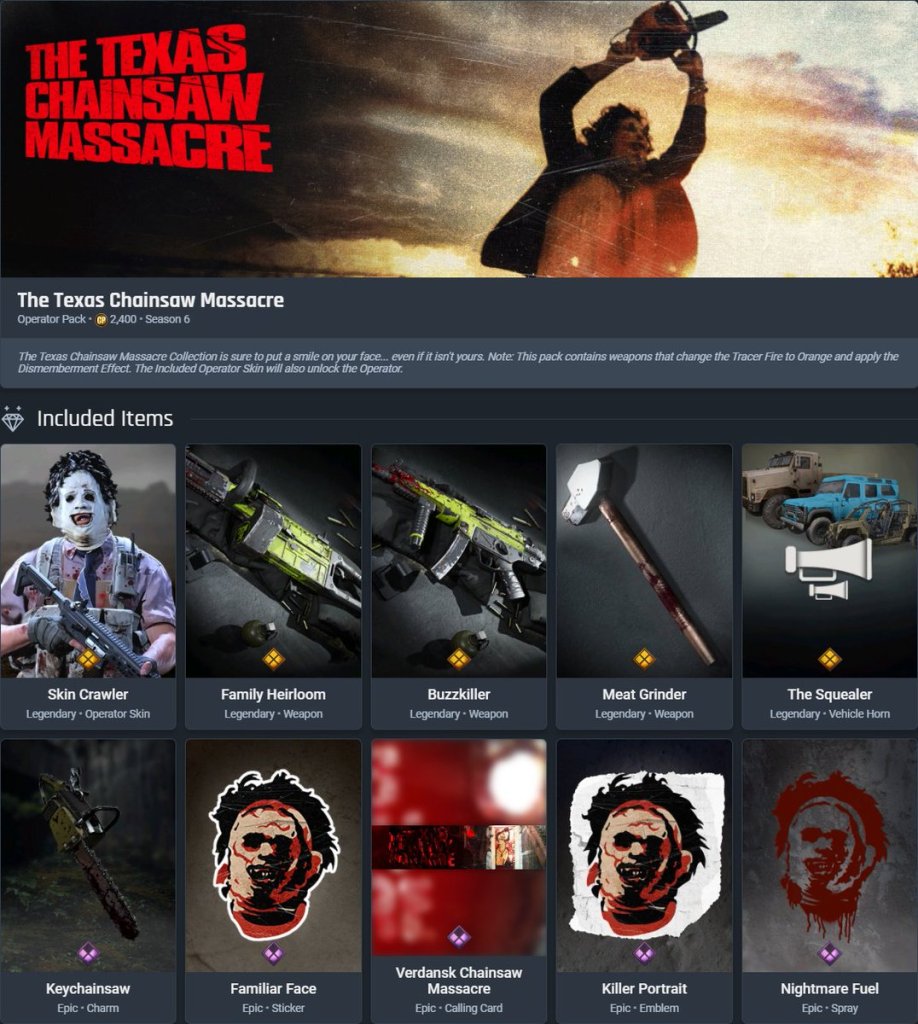 Let's start with the Texas Chainsaw Massacre pack. The highlight of the collection is undoubtedly the Leatherface skin, which is admittedly intimidating but feels…off. The tactical gear actually works well enough with Leatherface's top, but the mask is a little too clean. What's supposed to be a crudely manufactured mask comprised of human skin instead looks like the discount Halloween store version of that same concept.
The rest of the cosmetics are solid. The chainsaw skins look phenomenal, and the less we have to dive into the "Squealer" horn, the better off we'll all be. Generally speaking, the aesthetics of Texas Chainsaw Massacre work fairly well in this context.
As for Saw…well, that's a bit more of a mixed bag. The "Billy" skin is funny to the point that we'd almost suspect that it was designed to be slightly more amusing. The rest of the collection is fine, but we'd argue that the Saw aesthetic just isn't as established and identifiable as The Texas Chainsaw Massacre. That being said, the tuxedo alone will likely make that character's skin quite popular.
Again, neither of these content packages has officially been revealed as of yet, but the reliability of the source and the quality of the leaked media would certainly tend to suggest that these are the real deal. What remains to be seen is whether or not these will be released before the upcoming Warzone Halloween event or during the event itself. We suppose you also can't rule out the possibility that more seasonal skins will be added, but it feels like the data for those would have been uploaded at the same time.
We should also point out that the current plan is for all your Warzone unlocks to carry-over to whatever happens to the mode when Call of Duty Black Ops: Cold War is released. We still don't know what Warzone will look like at that time, but it doesn't seem like Activision intends to replace the mode anytime soon.