News
Call of Duty Warzone Patch Notes Nerf Season 6's Most Dominant Weapons
Call of Duty's latest patch finally fixes two weapons that were breaking the game.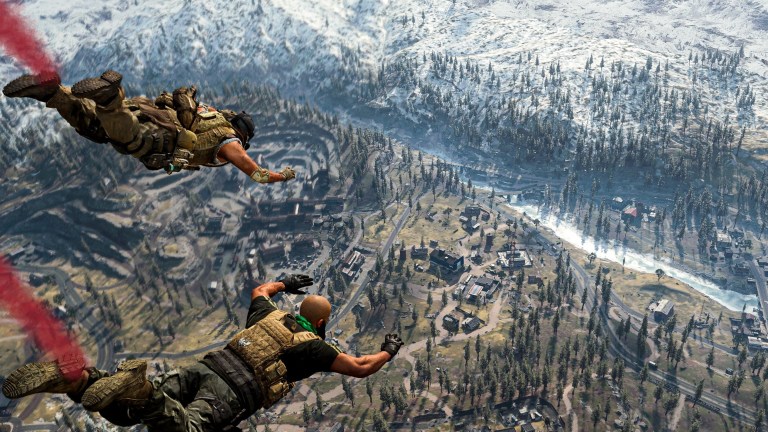 Developer Infinity Ward has addressed the concerns of the Call of Duty: Warzone community by nerfing some of the game's most broken guns.
Here's a breakdown of the changes introduced by this surprise patch:
AS VAL:

Fixed a bug where the SSP 10-R mags could allow bullet penetration through multiple walls

SP-R 208:

Increase to flinch
Minor reduction to ADS speed
Variable zoom scope

Moved weapon closer to the player while ADSing
Small reduction to ADS speed

.300 Norma mag and .338 Lapua Mag ammo types:

Reduction to bullet velocity
Reduction to ADS speed

SKS: Small reduction to ADS speed for variable zoom scopes
We should probably start with the AS VAL "nerf" as it's actually more of a fix for a bug that perhaps lingered in the game for too long. As the patch notes indicate, outfitting the gun with a common loadout would grant it the absolutely unintentional ability to shoot through walls. It seems that was actually a bigger problem in Modern Warfare's multiplayer mode, but more than a few videos showcase the potential of that glitch in Warzone as well.
The SP-R 208 nerf is a little more "traditional" so far as balance updates go. The recently released sniper rifle was (to put it plainly) an absurdly powerful weapon that had some fans asking legitimate questions regarding how it was ever added to the game in the first place. Its ability to "quick scope" players from long distances essentially eliminated most of the restrictions which have typically limited the effectiveness of sniper rifles in first-person shooters. The hope is that these updates will reduce the weapon's comical speed and versatility.
While this patch also references a bug that was allowing subway users in Warzone to survive in a "zone" cloud longer than intended, it's potentially worth noting that the patch makes no reference to the game's latest visual glitch which can impact the player's view and their ability to spectate other participants. A similar glitch plagued the game before, and the patch that fixed it in that instance made reference to the fix in the patch notes. The fact that this patch doesn't reference a similar fix would tend to suggest that this reappearance of the problem has not yet been officially addressed.
Problems aside, Warzone remains insanely popular. While questions remain regarding the game's controversial anti-cheat systems, Warzone looks to remain the popular king of the battle royale genre ahead of the upcoming debut of Call of Duty Black Ops: Cold War.