Features
Best World of Warcraft Shadowlands Mounts and How to Unlock Them
World of Warcraft: Shadowlands' best mounts include a spectral horse, a floating chair, and more than a few skeletons.
While the release of World of Warcraft: Shadowlands means that it's finally time to embark upon a grand new adventure the likes of which we couldn't imagine in the early days of gaming, it also means that it's time to start farming the expansion's best mounts.
Shadowlands is filled with a variety of fascinating new mounts, but we've come to expect that from most modern WoW expansions. What's a little surprising this time around is not just the amount of new mounts in Shadowlands but the unique ways that you'll unlock them.
While nearly all of the mounts in Shadowlands are worth grinding for if you have the time and drive to do so, these are the 10 best that we've found so far (and how you can unlock them).
Silky Shimmermoth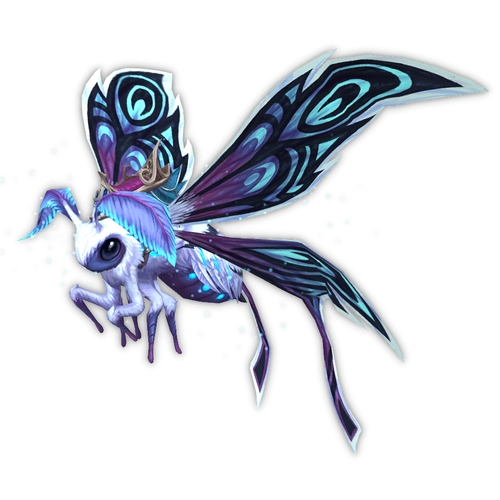 How to Unlock It:
Buy it from Master Clerk Salorn in Ardenweald for 5,000 Anima (Requires completion of the Ardenweald's a Stage questline).
Why It's One of the Best Mounts:
Ardenweald's art style is a bit hit and miss, but Shimmermoth perfectly captures the somewhat twisted beauty of this zone at its best. Its overall design is just a little more striking than some of the other flying mounts you can get from this zone.
Wildseed Cradle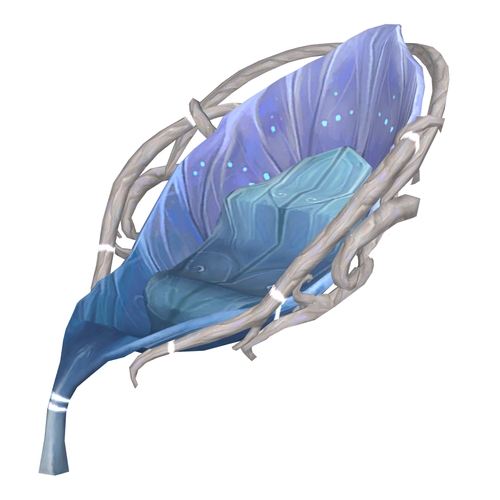 How to Unlock It:
Unlock the Cache of the Moon treasure in Ardenweald by collecting and combining the right tools. You can use this guide to find all the necessary components.
Why It's One of the Best Mounts:
Few flexes are as notable as floating around WoW in a cozy chair. This is a unique and beautiful mount that also happens to be surprisingly easy to unlock.
Sinful Gladiator's Soul Eater
How to Unlock It:
Earn the Sinful Gladiator: Shadowlands Season 1 achievement.
Why It's One of the Best Mounts:
This is the kind of mount that makes other players turn their heads and stare in envy. Sadly, unlocking it will require you to earn a 2400+ rating in Shadowlands' PvP modes and then win 50 arena matches. Few players will want to commit to that kind of PvP grind.
Armored Bonehoof Tauralus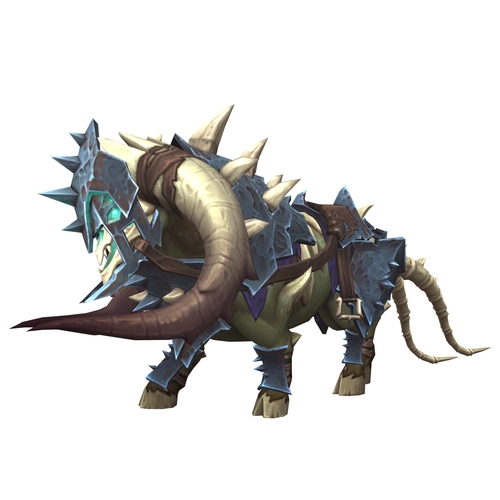 How to Unlock It:
Defeat Sabriel the Bonecleaver (requires a Necrolord member to channel their Anima Conductor in the Theater of Pain).
Why It's One of the Best Mounts:
No mount collection is complete without a few mounts that look like they were sketched by a 12-year-old boy going through an "everything dark is cool" phase. To be fair, this mount embodies the best aesthetics of the Maldraxxus zone.
Slime-Covered Reins of the Hulking Deathroc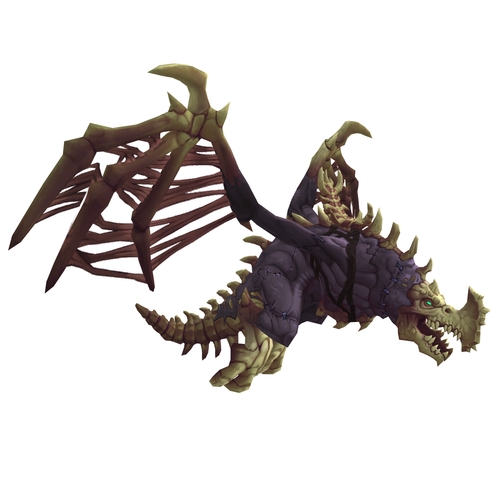 How to Unlock It:
Defeat Violet Mistake after using the proper combination of Blue = Red > Yellow ingredients on the House of Plagues mixing pool.
Why It's One of the Best Mounts:
Well, there's certainly something to be said for the value of this mount based on its name alone. Amazing title aside, this is a simply striking flying mount that will certainly complete the look of Death Knights and other twisted characters.
Sinrunner Blanchy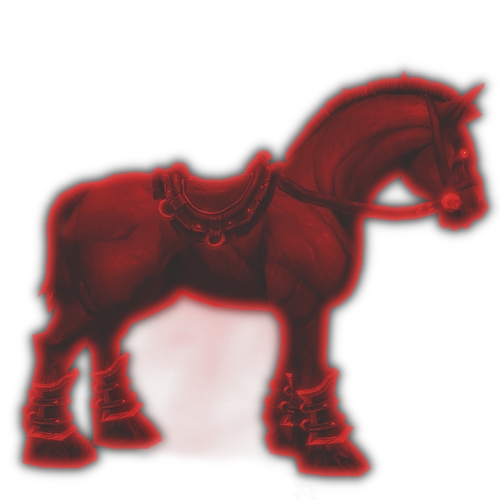 How to Unlock It:
Tend to Dead Blanchy for six days.
Why It's One of the Best Mounts:
Well, it's a spectral stallion with an eternal red glow. It's a steed that invokes the dread of the Red Death itself as it tears through the lands fuelled by the winds of devastation and ruin. Most of all, it's just a really good horse, yes it is.
Horrid Dredwing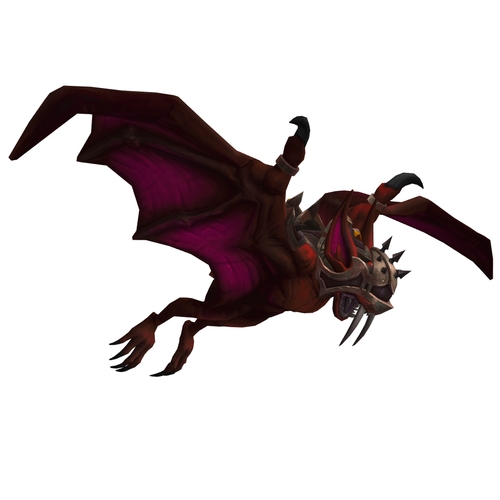 How to Unlock It:
Defeat Harika the Horrid after having a Venthyr member channel their Anima conductor in Wanecrypt Hill.
Why It's One of the Best Mounts:
There are actually a few mounts similar to this one, but Horrid Dredwing's armor and color pattern really put it over the top and make it one of Revendreth's best flying mounts. It's also not too difficult to unlock, which is always a nice feature in an aesthetically appealing mount.
Sintouched Deathwalker
How to Unlock It:
Earn the Shadowlands Keystone Master: Season One achievement.
Why It's One of the Best Mounts:
With its ethereal form and shoulder pads that would put even the best '80s businesswomen to shame, Sintouched Deathwalker is a true stunner. Unfortunately, unlocking it will require you to complete all Shadowlands Season One dungeons at Mythic Level 15 within a designated time limit. That's…going to be tough.
Mawsworn Soulhunter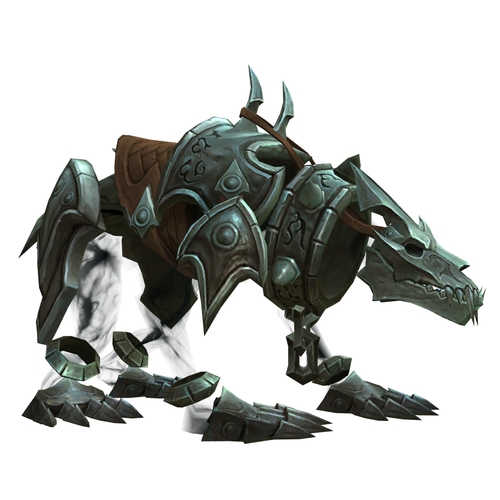 How to Unlock It:
Defeat Gorged Shadehound after unlocking the Beastwarrens.
Why It's One of the Best Mounts:
The design of this mount is nice enough in its own right, but the real draw here is that Mawsworn Soulhunter is one of the only known mounts that will answer your call in The Maw. This mount drastically reduces your travel time in that zone, which makes it practically valuable as well as visually striking.
Battle Gargon Vrednic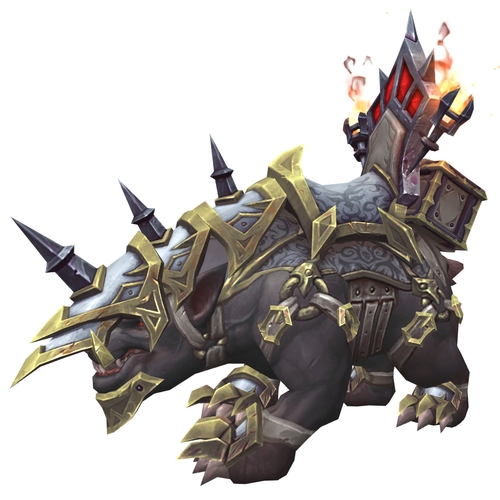 How to Unlock It:
Complete the quest The Medallion of Dominion.
Why It's One of the Best Mounts:
It's easy to love this beast's built-in throne, but the real selling point can be found in the mount's description. We'll always support a mount that's "mere presence instills terror to all those who lay eyes on him as he ushers his rider into battle."