Features
World of Warcraft: How to Unlock Torghast in Shadowlands
Shadowlands' Torghast dungeon could change the MMO as we know it. Here's how to unlock one of World of Warcraft's best new faetures.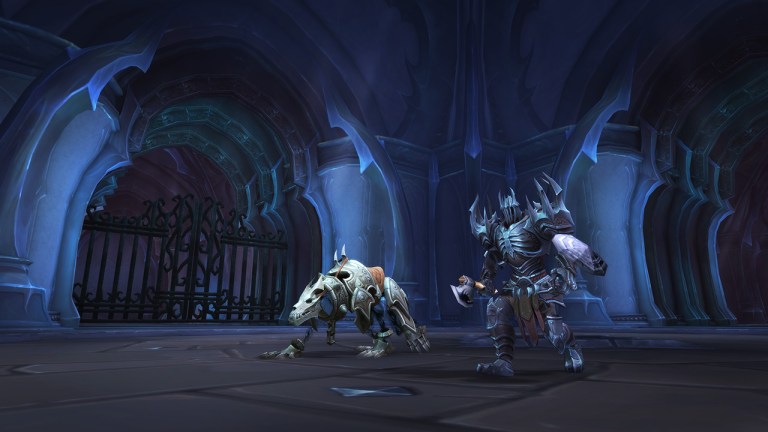 Torghast, Tower of the Damned isn't just one of World of Warcraft: Shadowland's highlight features: it's one of the most exciting additions to the legendary MMO that we've seen in the 16-year history of the game.
Essentially a roguelike built into the World of Warcraft universe, Torghast is a replayable dungeon that changes every time you visit it. As you progress through the tower, you'll unlock powers that will offer you everything from stat boosts to new abilities, but you'll also encounter increasingly difficult enemies that will threaten to end your run before you ever come close to seeing the end of this unique dungeon. We imagine that WoW players will spend countless hours running through Torghast again and again in search of unique resources, rewards, and the fun of the experience itself.
Of course, before you start your Torghast runs, you'll need to actually unlock the dungeon. Here's what you need to know about how to unlock Torghast and how Blizzard intends to grow the dungeon over the course of Shadowlands' initial content updates.
How to Unlock Torghast
Don't worry about unlocking Torghast as you make your way through Shadowlands' campaign. The dungeon will not be available until you reach the expansion's endgame.
After you hit level 60 and choose which Covenant to pledge yourself to, you should receive a questline that will take you back to The Maw. Completing this questline should allow you to enter Torghast.
Thankfully, there are currently no Torghast entrance restrictions beyond your character level and completing the aforementioned questline. That means that you can run Torghast as many times as you'd like once you've unlocked it.
How to Enter Torghast
Once you've unlocked Torghast, you may find that you're still not sure how to enter the dungeon from WoW's open-world.
The entrance to Torghast can be found in the Ve'nari Refuge area of The Maw. The portal stands at the foot of the tower itself, which can be found near the edge of the Western part of the Zone. While the portal is quite small, Torghast tends to stand out wherever you are on the map, so you shouldn't have too much trouble finding it.
What is Torghast's Timegating Schedule?
While you'll be able to enter Torghast starting on November 24, only the first three layers will be unlocked on that date. A Torghast layer consists of 6 floors, so that means you'll only be able to work your way through 18 floors of content when the dungeon is unlocked.
The full Torghast unlock schedule is subject to change (Shadowlands itself was delayed shortly before its originally intended release), but this is the current release schedule for all planned Torghast layers:
November 24 (US) – Layers 1-3
December 8 (US) – Layers 4-6
December 15 (US) – Layers 7-8
Torghast's staggered release means that you won't be able to see everything right away no matter how good (and lucky) you are, but because you can teleport to the end of each layer you've completed, it's definitely worth knocking out the early content ahead of time to be able to more easily work your way through the new layers as soon as they are released.