Features
10 Best Video Games of 2018
From Red Dead Redemption 2 to God of War, we pick the very best video games of 2018!
Another year of games has come and gone. 2018 brought us highly anticipated blockbusters and a brilliant lineup of indie titles, many of which delivered as promised while others proved to be disappointments. Fortunately, 2018's slate of games left us with more smiles than regrets.
We witnessed exemplary artistry from studios who worked tirelessly to see their visions through as well as epic storytelling. From an unforgettable Wild West adventure to a powerful tale of father and son, the best games of 2018 proved once again that there's an art to making video games that should be acknowledged and celebrated.
As Den of Geek says goodbye to another year and begins to look forward to 2019, we're taking a look back at the best games we played in 2018. This year's list is made up of a diverse mix of titles, both AAA and indie. We picked 10 games that weren't only critical darlings but also ones that we kept coming back to way after their review deadlines. In other words, these are the games we absolutely fell in love with in 2018.
Before moving on to our picks, we need to take a moment to recognize a few games that didn't make our final list but deserve honorable mentions:
GRIS, Below, Detroit: Become Human, Warhammer: Vermintide II, Monster Hunter: World, Tetris Effect, Celeste, Dragon Ball FighterZ, Into the Breach, A Way Out, Shadow of the Colossus, Assassin's Creed Odyssey.
Without further ado, here are the best games of 2018:
God of War
Santa Monica Studio | PS4
There's a lot about God of War that could have been better. Its RPG mechanics sometimes feel at odds with its plot, characters, and world. Its story sometimes veers off in unnecessary directions in an attempt to extend the narrative's length. The quality of its cinematic opening sets an unrealistic standard for the pace of the rest of its first few hours.
There are plenty of ways that God of War could be better, but there are few ways it could have been greater.
At its heart, God of War is the tale of a father bonding with his son over the death of a loved one. It just so happens that the father is an exiled Greek god living in the world of Norse legends. God of War may tremble under the burden of its narrative ambition from time to time, but the ways the game balances a tale that is genuinely epic with a core story as human and heartfelt as any in gaming makes it a modern storytelling masterpiece.
What's even more impressive, though, is the way that God of War builds its world, tells its story, and introduces its wonderful characters through open-ended adventure/RPG gameplay that is not only surprisingly challenging but allows you to miss many of its best moments if you don't choose to explore beyond the game's boundaries.
God of War offers all the thrills and epic moments of the original games in the series, but it removes the rigid and constant gameplay borders of those titles in favor of an experience that feels like a true adventure. This is the kind of grand single-player experience that gaming needs more of, even if it's perhaps too incredible to reasonably expect from all but the most gifted of creators.
Red Dead Redemption 2
Rockstar Games | XBO, PS4
Red Dead Redemption 2 is nothing short of a marvel. This prequel to Rockstar's Western classic about a retired outlaw who is forced to bring his former gang to justice improves on every aspect of the original while setting the bar very high for the open-world games that will follow in the future.
At the forefront of RDR2's success is its living, breathing, and unpredictable world. You'll often be tempted to venture off the beaten path to explore the game world's countless points of interest. Strangers scattered across the massive map (RDR2 takes place in five fictional Western states) offer up side quests, challenges, and the game's true moments of brilliance. You may run into prisoners on the lam and choose to help them, or find yourself on the wrong side of a wagon bandit's revolver, or set out on a gruesome murder mystery to find the game's very own serial killer. Or maybe hunting is more your thing, or spending hours at the poker table, or drinking at a cantina, or searching for rare fossils. (We're particular fans of finding KKK members and lighting them on fire.) There's not much you can't do in RDR2 and it's unlikely you'll ever get to experience it all in one playthrough. Trust us, you'll get lost in this world.
Rockstar presents another tearjerker in terms of the story, as players take control of Arthur Morgan, another member of the Van der Linde gang. From the onset, these outlaws are already down on their luck, facing a harsh (and incredibly cinematic) winter up in the mountains after a heist goes terribly wrong and the gang is forced to flee into the wilderness. Things only get slightly better but the struggle persists all throughout Arthur's multi-year journey. Arthur himself doesn't quite feel as fully realized as the conflicted John Marston, but there are plenty of interesting supporting characters you'll undoubtedly care a lot about by the end of the game's very long story.
While it's too early to give a final verdict on Red Dead Online, what we've seen so far of the online mode is also promising, offering up the same gunslinging action and unpredictability as the single-player but with a bit more player agency. Create your own outlaw (or law-abiding citizen, if you're no fun) and participate in cooperative heists, horse races, PvP shootouts, and more. (The microtransactions can go, though.)
It's not very often that a game can deliver on the massive hype it's built up over the years — even though Rockstar didn't announce RDR2 until early last year, we all knew it was coming — but this prequel does just that. Red Dead Redemption 2 is a game we won't be forgetting any time soon.
Buy Red Dead Redemption 2 on Amazon.
Marvel's Spider-Man
Insomniac Games | PS4
There was a time not that long ago when licensed superhero games enjoyed yearly releases on consoles, PC, and arcade cabinets. Platformers, fighting games, and open-world adventures starring Batman, Superman, Spider-Man, the X-Men, and many other comic book characters were legion in the '90s and early '00s. That's not quite the case today, which is why Marvel's Spider-Man feels like such a gift.
Insomniac Games' tribute to your friendly neighborhood Spider-Man soars with an excellent story, plenty of callbacks to the webslinger's long crimefighting career, characters you'll fall in love with, a robust combat system, and intuitive controls that make swinging across the New York City skyline feel smoother than ever before. If Batman: Arkham Knight made you "Be the Batman," then Marvel's Spider-Man is certainly the game that lets you "Be the Spider-Man."
The game's true power stems from its attention to detail, from the design of Spidey's suit to the influences it wears on its sleeve, primarily the work of the great Steve Ditko, who co-created the character with Stan Lee. But Peter Parker is only half of the story. We also meet and get to spend time as Miles Morales, giving us his unique perspective into the Spidey mythos, one that's not really been featured in games before. It's through Miles that Insomniac explores what the symbol of Spider-Man means to New York and how it inspires others to be better, a message we could all use in the dumpster fire that was 2018.
Storytelling aside, Marvel's Spider-Man is just a ton of fun to play. Ridiculous, high-flying combos that mix melee attacks, Spidey's gadgets, and web abilities make up the most refined version of the freeflow combat system first popularized by the Batman: Arkham series. Earning new suits, from Spider-Man's classic get-up to his Iron Spider outfit from Avengers: Infinity War, unlocks the character's long history and incentivizes you to explore every nook and cranny of Spidey's city. The villains too get new looks and facing off with each of the Sinister Six provides both a unique fight and interaction with the game world.
Marvel's Spider-Man is a showcase of what superhero games can be at their very best. We just hope that what comes next continues to improve on the formula.
Buy Marvel's Spider-Man on Amazon.
Call of Duty: Black Ops 4
Treyarch | XBO, PS4, PC
Fifteen years after the launch of the revolutionary Call of Duty on PC, there's a sense among some gamers that Activision's premier first-person shooter series has run its course, that every good idea — from World War II and modern warfare to laser beams and space wars — is all used up. Indeed, Call of Duty's return to WWII in 2017 felt like less of a fresh start for the series and more like a retread — and a less interesting one at that. The twilight of the series seemed close at hand.
It's surprising, then, to see this year's installment, Call of Duty: Black Ops 4, make our list of the best games of the year, but it's well-earned. With Black Ops 4, Treyarch leans into the things that the franchise does well — cooperative and competitive multiplayer — while forgoing what would have most likely been a half-baked campaign meant to pad the installment's $60 price tag. Instead, Black Ops 4 finds new ways to make the experience feel fresh.
Treyarch's latest boasts the best Zombies campaign in series history, giving us not only several scenarios to play through but also several ways to experience them. The studio capitalizes on the standard horde mode by adding tons of customization options, perks, power-ups, and ways to interact with the environments. The two main scenarios, one set in a gladiator arena and the other on the ill-fated Titanic, are as whimsical and creative as ever and they feel distinct from each other. No Zombie scenario has grabbed our attention quite like IX, with its zombie champions, tigers, and twisting underground caverns.
But it's arguably the franchise's newest addition, a battle royale mode called Blackout, that puts Black Ops 4 over the top for us. There's nothing particularly original about Blackout — it's hard to ignore the PUBG and Fortnite comparisons — but it's a polished and refined experience that may very well be the peak of the genre. Frantic shootouts across a diverse map, a variety of vehicles (including helicopters) and weapons you can mod on the run, and the inclusion of zombies and a mystery box offer up just enough of a different flavor to make Blackout our new go-to battle royale experience.
It's hard to see how next year's installment will top Black Ops 4, but for the moment, Call of Duty feels fresh and, dare we say it, fun again.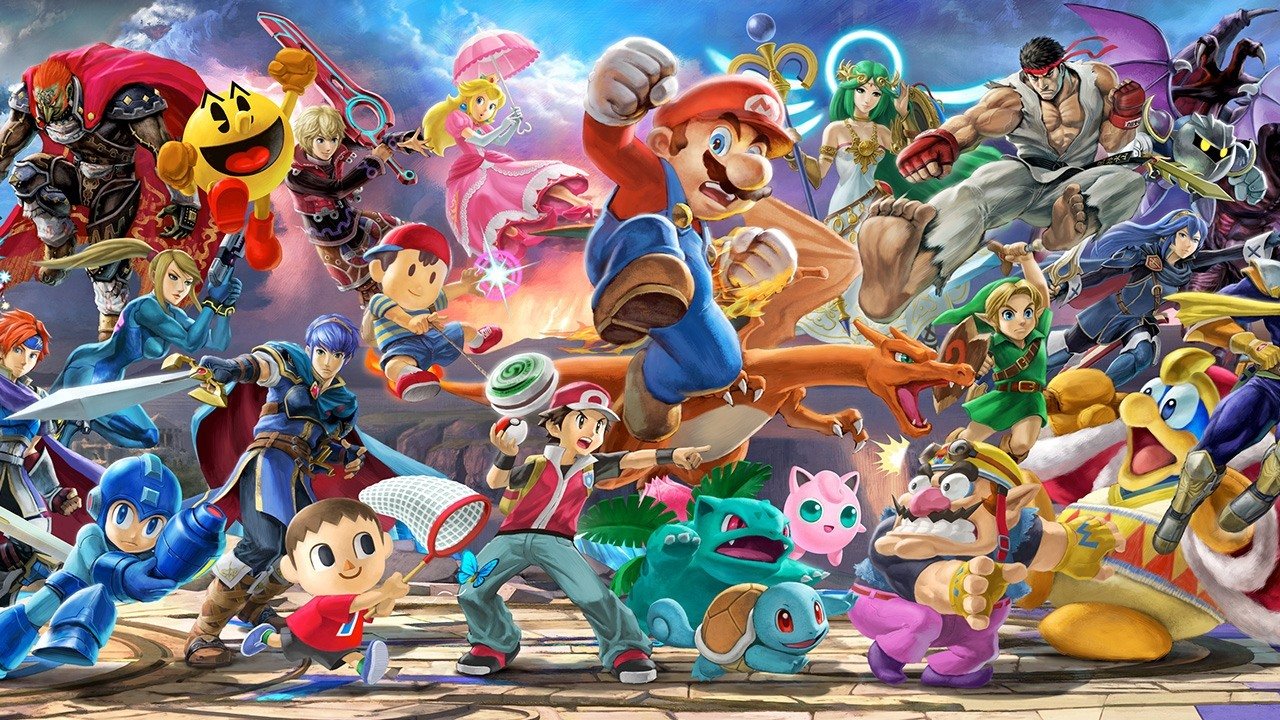 Super Smash Bros. Ultimate
Bandai Namco Studios & Sora Ltd. | Switch
Super Smash Bros. Ultimate is exactly what the title promises: Nintendo's ultimate brawling experience. If you've ever played a Smash Bros. game or adore a specific installment (we'll assume it's Melee), you'll find plenty to love about Ultimate, which features every era, character, stage, and power-up from past installments in a shiny new package for the Nintendo Switch.
It's hard to imagine Smash Bros. getting better than this (internet connectivity issues aside): a roster of 74 fighters, including a few new inclusions, like Simon and Richter Belmont from Castlevania, the Inklings from Splatoon, and Ken Masters from Street Fighter. All of these characters clash across a total of 103 stages. But the sheer amount of content isn't the only thing Super Smash Bros. Ultimate has to offer.
Tweaks both big and small make this the best Smash Bros. game yet. Stage Morph allows you to pick two stages that alternate during matches, making these fights feel frantic as you're forced to adapt to a new environment mid-battle. A new mode, Squad Strike, lets you fight your friends with a team of characters, and there's also a Tournament mode for the perfect Smash party.
The biggest addition is the Spirits mechanic, a new set of power-ups that fighters can use during battle. You unlock these Spirits by completing special challenges and the game's campaign — a fun story starring Kirby on a quest to free all of his Nintendo and crossover buddies. Spirits change the way you approach certain characters, making even your go-to fighter feel new again.
Long story short, Super Smash Bros. Ultimate offers up a fighting experience you only get once a generation and this might very well be the very best of the bunch.
Buy Super Smash Bros. Ultimate on Amazon.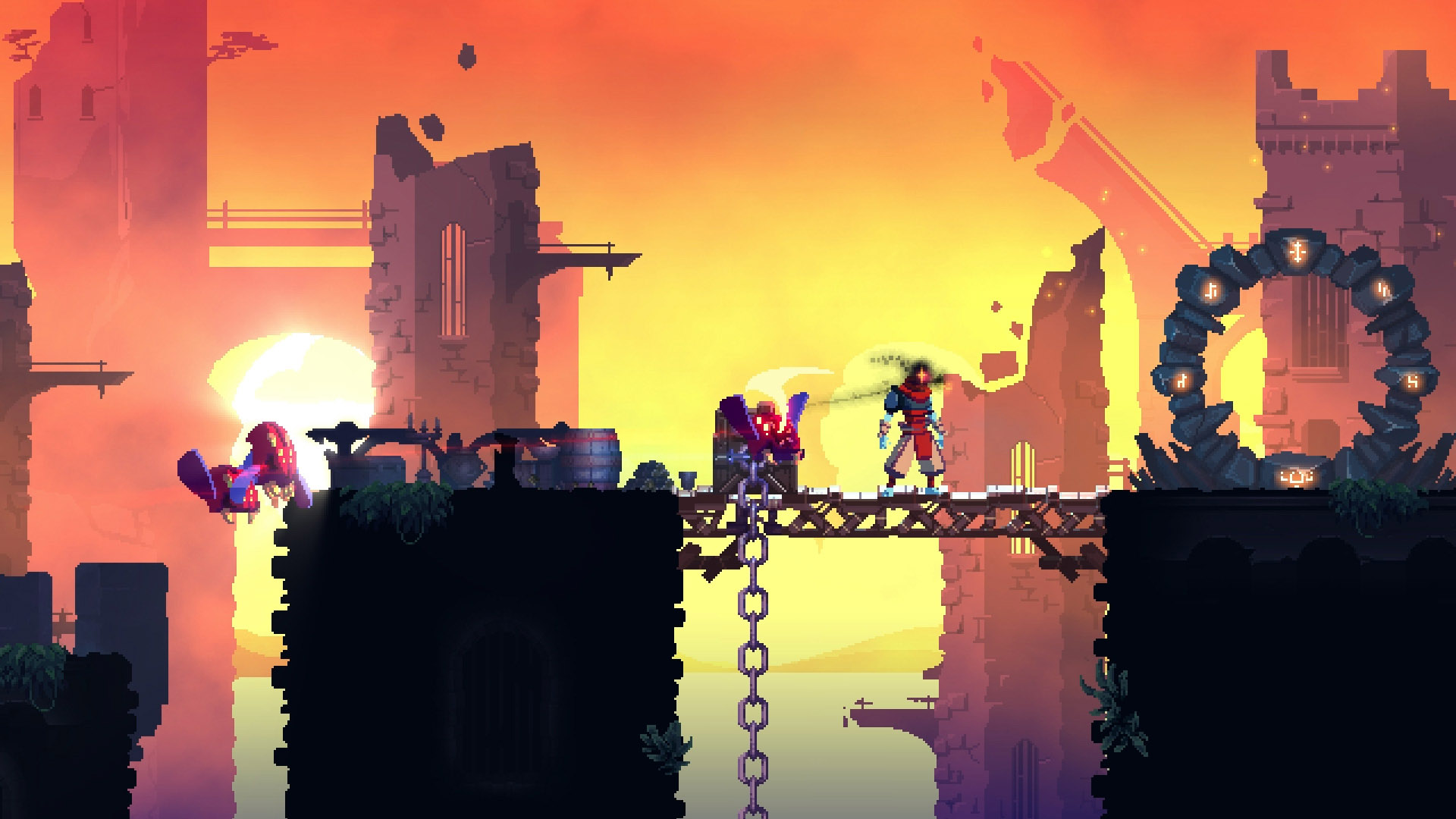 Dead Cells
Motion Twin | PS4, XBO, Switch, PC
In a year full of great games, it feels strange to rank Dead Cells among the very best. That's not to say that it's unworthy in some way, but rather that this game is something we've seen many times before. A roguelike Metroidvania title with retro aesthetics and Dark Souls-style gameplay, Dead Cells is practically the poster child for the cliche modern indie experience.
None of that really matters, though, once you start actually playing Dead Cells. What makes this indie stand out from its many competitors is the way the game utilizes and emphasizes the concept of time. Dead Cells features a speed run mechanic that leaves you to question whether it's better to grind away for item drops or if you should rush to one of many timed gates in order to unlock major rewards. It also tells a story that covers an untold number of years and is revealed to you through subtle actions and faint moments of storytelling.
But when we talk about the concept of time and Dead Cells, we're really talking about the time that you spend playing it. Dead Cells' brilliantly paced progression system means that every 20-minute time chunk you spend with the game feels like you're working towards something greater.
As a result, Dead Cells really does feel like an almost infinite version of Super Metroid or Castlevania: Symphony of the Night. It's not different from all that has come before; it's just better than most of it.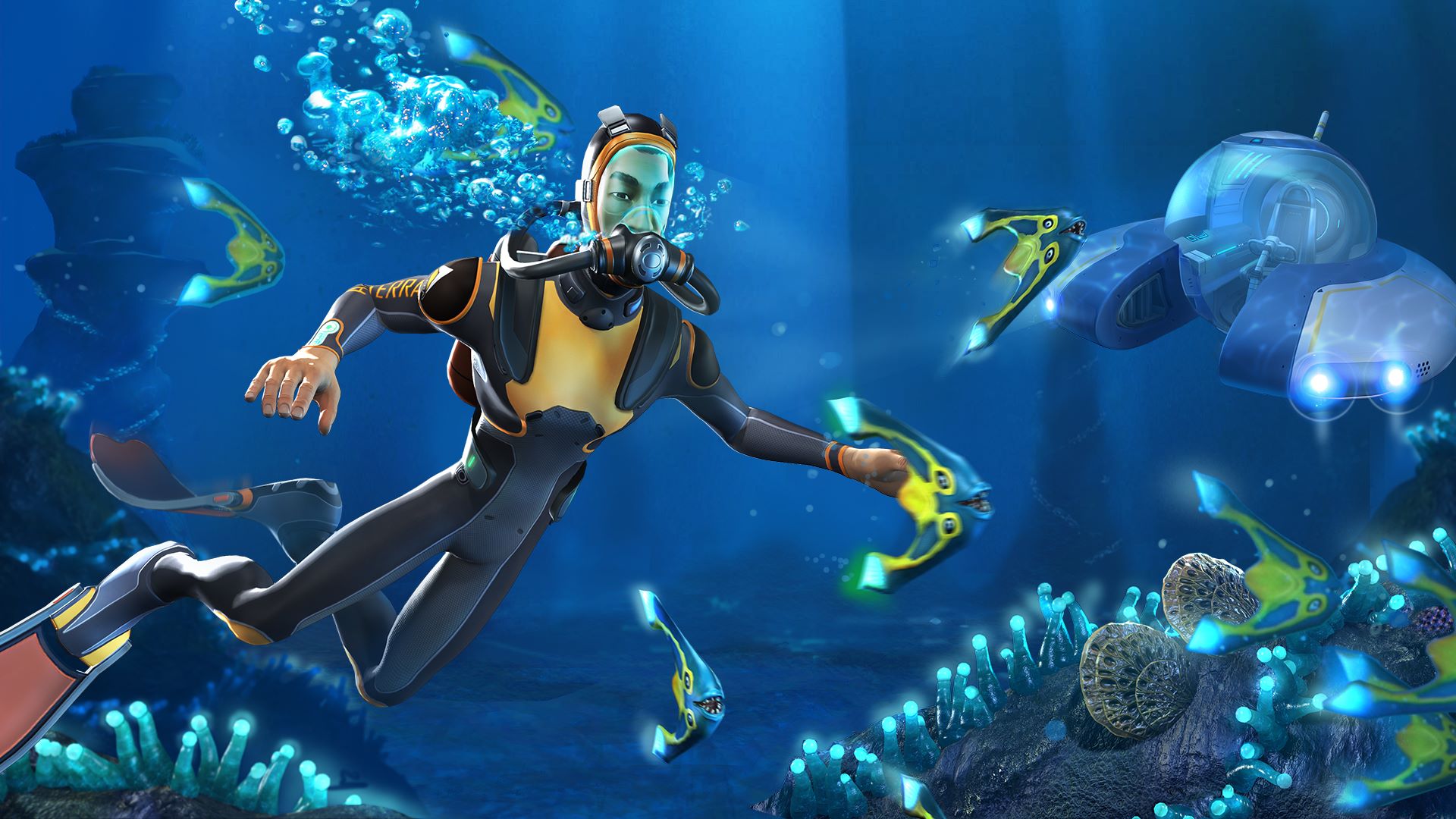 Subnautica
Unknown Worlds Entertainment | PS4, XBO, PC
Forget No Man's Sky, Star Citizen, and the legion of other games that have promised you the world, but deliver the bare minimum (if they manage to achieve even that). Subnautica is by far gaming's greatest example of epic adventure design.
Subnautica is a grand scale survival game that will surely appeal to even those who don't like survival games. Its world isn't procedurally generated, meaning that everything feels like it was crafted with purpose. There's a plot that is as welcome as it is unintrusive. There's a genuine level of depth of discovery in this title that is so substantial that even the game's biggest fans continued to uncover new secrets months after its release.
Truth be told, Subnautica feels closer to Stardew Valley than No Man's Sky. What the game lacks in seemingly (and often) impossible promises of an infinite world it makes up for by delivering a careful (yet rarely calculated) trail of gameplay breadcrumbs that leaves you with the overwhelming desire to see what you can accomplish or discover next. It's nearly impossible to walk away from this game's oceanic depths and not feel an overwhelming desire to dive back in once more.
Subnautica isn't just the best game of its kind, it's a landmark moment in the evolution of game design on a grand scale.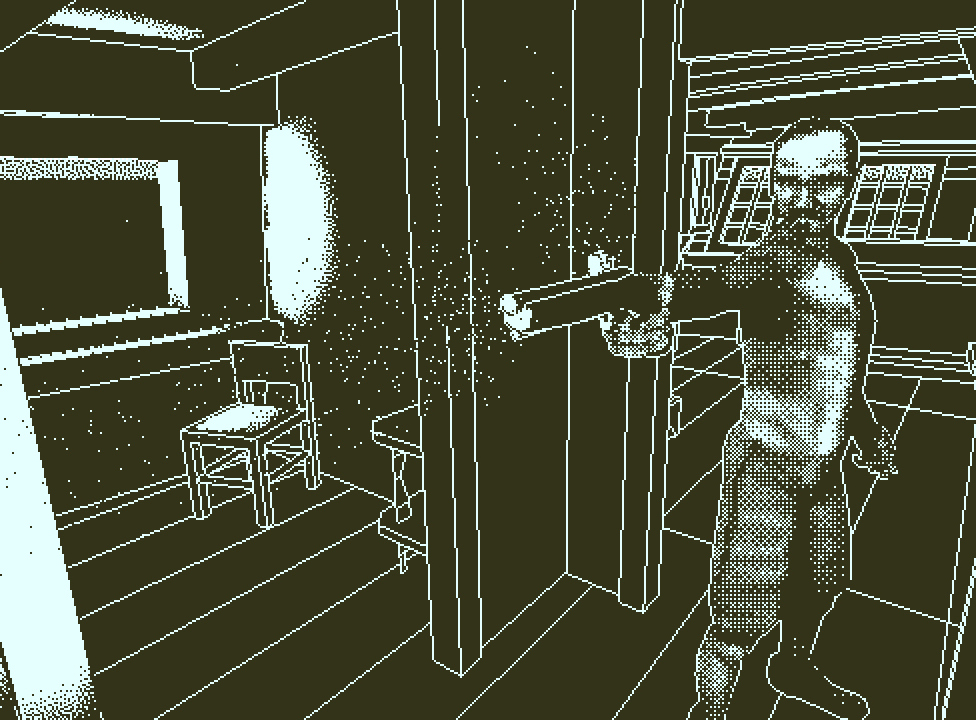 Return of the Obra Dinn
Lucas Pope | PC
You probably won't like Return of the Obra Dinn. Much like The Witness, Return of the Obra Dinn is a remarkably uninviting puzzle experience that will only ensnare the most patient, the most persistent, and perhaps even the smartest of puzzle gamers. More than a title that isn't designed for everyone, Return of the Obra Dinn is a game that we'd argue wasn't designed for anyone in particular. Yet, it's nearly impossible to not respect the artistic design majesty of Return of the Obra Dinn even if you are one of the many who will not love it.
Obra Dinn tells the story of an empty ship that has strangely floated back to shore. Its crew is gone, there are several signs of foul play, and nobody is entirely sure what happened aboard the doomed vessel. It's your job to use a magical timepiece capable of replaying the final moments of the ship's crew in order to identify every crew member, relay how they died, and discover what happened to the Obra Dinn.
Piecing together what happened requires you to assemble the tiniest fragments of information into a larger picture. While the game is often frustratingly vague in regards to which pieces of information matter, once you train your brain to understand the game's logic, you'll soon become addicted to the act of assembling this ghastly puzzle and experiencing the game's non-linear (but utterly compelling) story.
Beautiful, intelligent, daring, and unique, Return of the Obra Dinn is quite simply one of the greatest puzzle games ever made.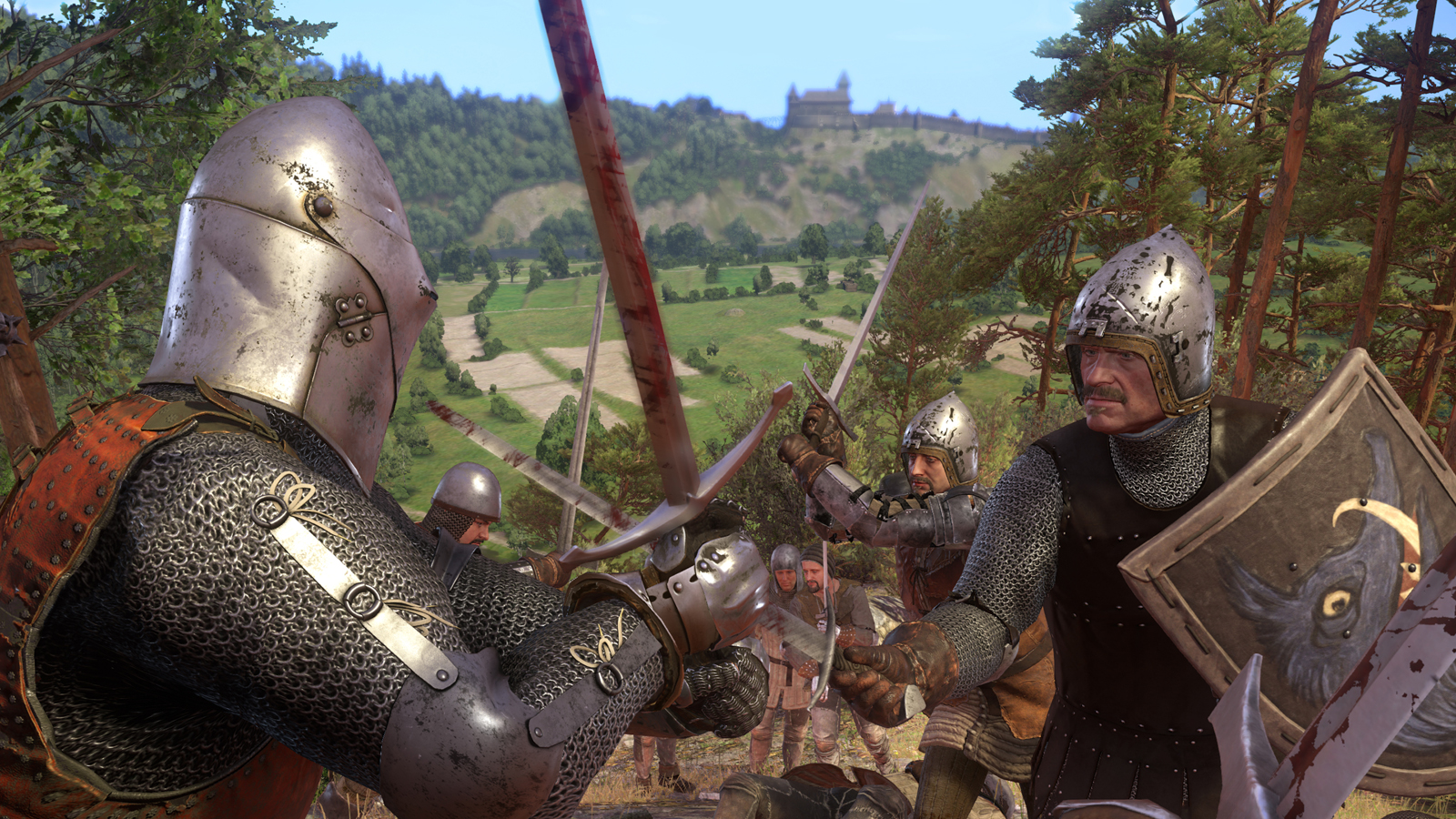 Kingdom Come: Deliverance
Warhorse Studios | PS4, XBO, PC
Kingdom Come: Deliverance is one of the most flawed games I played this year. It's riddled with glitches, its combat system is questionable at best, its main story ends far too quickly, and it chooses to emphasize realism in most of the wrong spots. Despite all of that, Kingdom Come: Deliverance remains one of the most entertaining and memorable games of the year.
In a year where Fallout 76 spit on the legacy of its franchise, genre, and developer, and in a year where questions regarding the future of single-player gaming rang louder than ever, Kingdom Come delivered a pure single-player RPG experience that closely resembled the best efforts of Bethesda, BioWare, and other developers that now seem closer to memories.
Kingdom Come's massive world, incredible quest design, deep character building options, and impressive attention to detail are the kinds of things that not only make open-world RPGs like this work in the first place, but they're the elements that people cite when explaining why games like this need to be able to thrive in an increasingly competitive gaming marketplace.
This game reminds us that the value of many of the best RPGs isn't solely tied to the quantity of content but rather feeling like the experience you've gained isn't limited to your character's stat screen.
The Messenger
Sabotage Studio | PS4, XBO, Switch, PC
It's hard not to fall in love with The Messenger, Sabotage Studio's beautiful tribute to the golden age of gaming. The game begins as an 8-bit platformer that will delight fans of the genre, as you travel across multiple levels on a quest to deliver a scroll to the top of a mythical mountain. Along the way, you'll fight your way through countless enemies and bosses, dodge hazards such as spikes, and clear big jumps
There's no denying The Messenger's major influence, the classic Ninja Gaiden, which comes through in every aspect of the game, from the combat — a combination of jumping, kicking, and throwing projectiles at enemies — to the difficulty. There will be plenty of times when The Messenger will make you want to pull your hair out, but when you get through a particularly hard section or figure out an initially impossible boss fight, you'll feel like you really accomplished something.
Midway through the story, The Messenger pulls a neat trick, shifting from a gritty 8-bit action-platformer set in a demon-laden land to a sci-fi-tinged 16-bit Metroidvania. While the writing is simplistic by necessity (not to knock Ninja Gaiden's revolutionary use of cinematics back in 1988), this twist is delightful, adding a whole new element to the game that its '80s predecessors could have only dreamed of. From that point on, the game switches back and forth between the 8- and 16-bit worlds and players can use portals to travel through the different versions of the world during later levels.
The game's ambitious design works because all of its base elements are in place and perfectly complement each other. Even if you've never played something like The Messenger — that is, a 2D sidescroller that demands you be both a formidable combatant and good at platforming — the controls are intuitive and you won't have too much trouble pulling off some of the games more intricate stunts. The levels are designed with both challenge and aesthetic in mind, giving you something gorgeous to look at, while also keeping you immersed and invested in exploring more of this world. The sprites are beautifully drawn, too (none of that 2.5D business here). Topping it all off is the chiptune score from Rainbowdragoneyes, which is itself a love letter to video game soundtracks of the past.
The Messenger is a must-play for both fans of Ninja Gaiden and Metroidvanias as well as younger players looking for an excellent gateway into the NES and SNES eras. This is a true gem.
John Saavedra is Games Editor at Den of Geek. Read more of his work here. Follow him on Twitter @johnsjr9.
Matthew Byrd is a staff writer for Den of Geek. He spends most of his days trying to pitch deep-dive analytical pieces about Killer Klowns From Outer Space to an increasingly perturbed series of editors. You can read more of his work here or find him on Twitter at @SilverTuna014.