Features
15 Best Free-to-Play Mobile Games in 2022
The mobile video game market is filled with free-to-play titles that aren't worth your time, but others are too good to pass up at any price.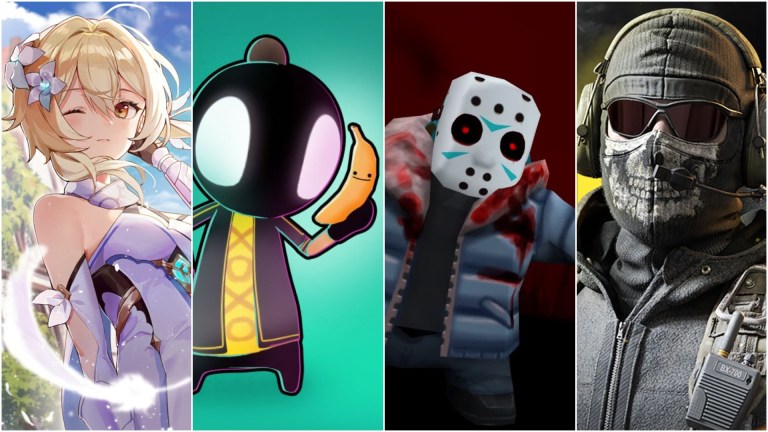 In 2019, the Pew Research Center estimated that around 4 billion people in the world own smart devices. That's more people who ever owned every video game console ever produced combined. While that obviously means that the mobile market is ripe for video games, anyone who has tried to download a random mobile title knows that not all mobile games are created equal.
One of the most popular price tags of mobile video games is free…ish. Those games, colloquially called "free-to-play games," ask for an initial investment of $0.00 and generally charge real money for certain services such as experience boosts and special cosmetics. It's sadly not uncommon for a free-to-play mobile game to push items that give players an unfair advantage, which makes the occasional free-to-play mobile title that is fun with fair microtransactions all the more noteworthy.
So, those are the games we're going to focus on today. While some of these titles do offer microtransactions (that's just the state of the industry at the moment), most of them can be enjoyed without ever spending a dime. At the very least, those games on this list that do offer more microtransactions tend to be worthier of your time and microtransaction money than a legion of mobile titles out there that are more interested in getting you to spend money than actually offering substantial gaming experiences on the go.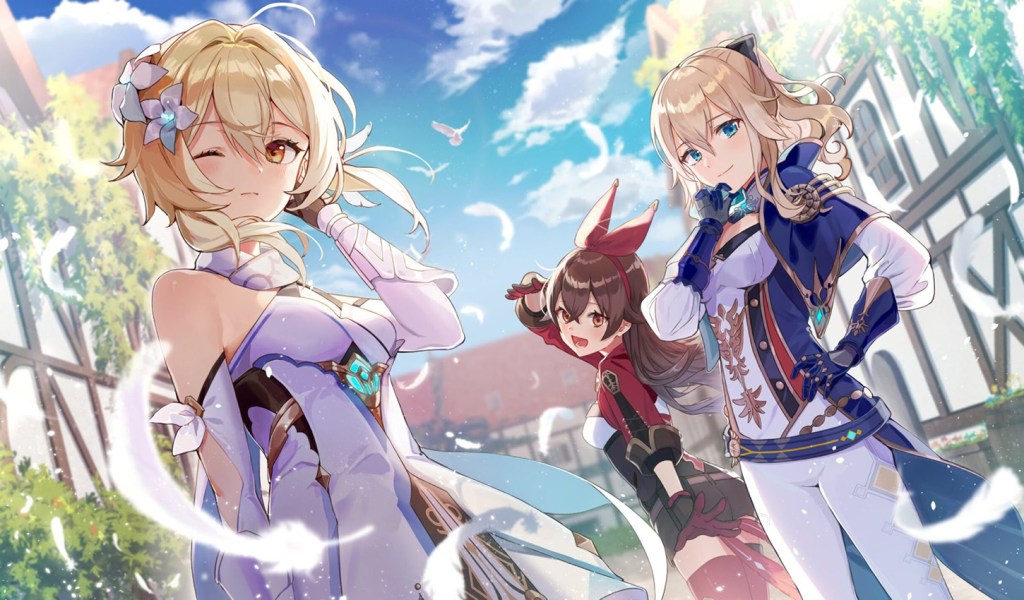 Genshin Impact
Genshin Impact is what you get when you combine the exploration of The Legend of Zelda: Breath of the Wild with more traditional ARPG elements. It allows players to explore a vast open-world, collect loot, and level up a team of up to four characters. The combat is as flashy as it is fast and satisfying, and the story, while nothing new, is compelling enough to keep players pushing forward.
The biggest problem with Genshin Impact is arguably its nature as what is commonly known as a "gacha game." The cash shop focuses on loot boxes that dole out random characters and weapons. However, the rewards are by no means necessary, which makes the cash shop fairly harmless in the grand scheme of things.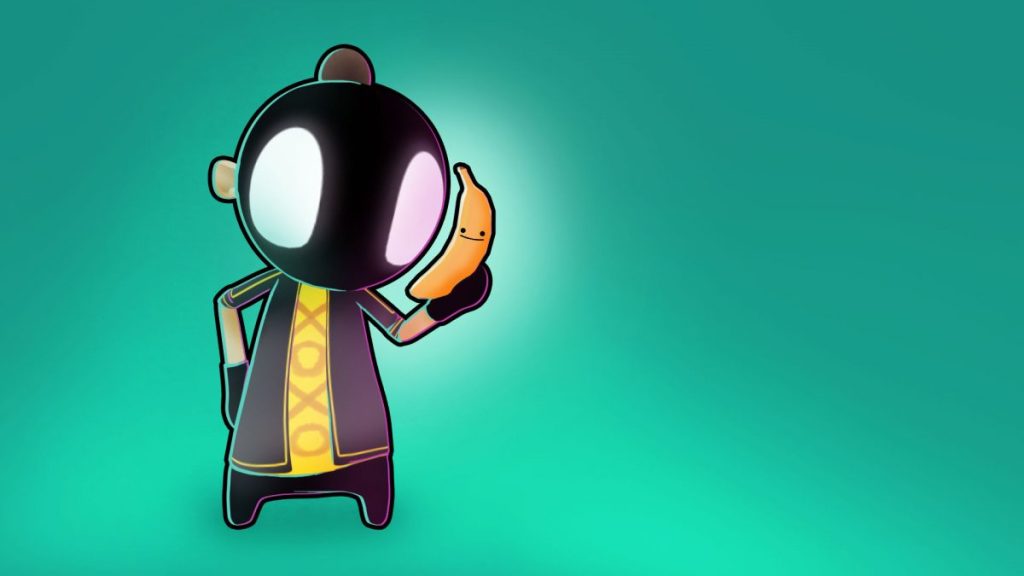 My Friend Pedro: Ripe for Revenge
At its core, My Friend Pedro: Ripe for Revenge is basically just My Friend Pedro but shrunk to fit on a mobile device (and with several mechanics scooped out for convenience). Players still get to "run" and gun through different levels, except instead of running they can only slide and jump. Even though most of the stylish action is performed automatically, the result loses none of the original title's charm.
Unlike other free-to-play games, My Friend Pedro: Ripe for Revenge only has one item for sale in the cash shop: a $3 "Premium" mode that unlocks checkpoints and an additional game mode. Other than that, the game is perfectly playable (and fun) without dropping any cash.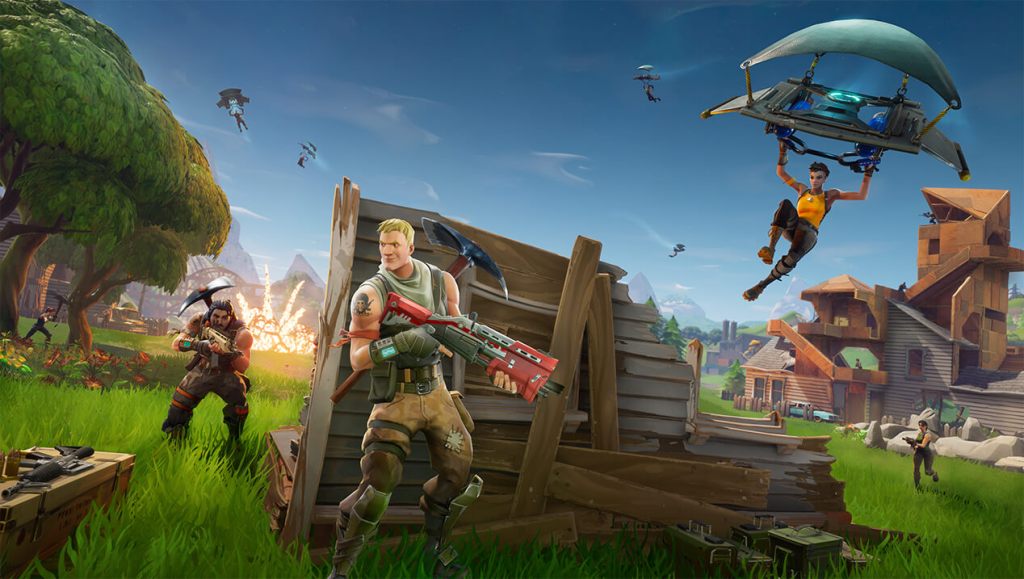 Fortnite
Fortnite is available on virtually every platform available, and that includes mobile devices. Fortnite on smartphones offers the same battle royale experience as Fortnite on PC and consoles but with the added benefit of playing the game wherever, whenever. All a player needs is a steady network connection. Plus, Fortnite gets in on the cross-play action when hopping onto mobile and can join their friends, regardless of platform.
Since Fortnite is the same on mobile as all other platforms, it features the same cash shop, which includes purchasable skins, emotes, and Battle Pass. Thankfully, the game comes with cross-progression so players who log in on a console won't lose their purchases or Battle Pass progress when playing on mobile.
Pokémon GO
Pokémon GO is one of the most popular free-to-play mobile titles out there, and it's not hard to see why. The title lets Pokémon fans live out their dreams of catching and fighting Pokémon in the real world; players are encouraged to get out and walk, and the more locations they visit, the more Pokémon they can catch. The gameplay loop is simple, and the adrenaline that comes from catching a rare Pokémon is undeniable.
Monetization-wise, Pokémon GO is fairly harmless. Players can purchase extra Ultra Balls, character customization options, and raid passes. The only questionable selections are temporary incubators to hatch eggs. Every player has a free incubator, though. Microtransaction concerns mostly arise from the eggs, which some people argue are loot boxes. Regardless, in-game currency is earned quicker than in similar games, which mitigates some of the problems.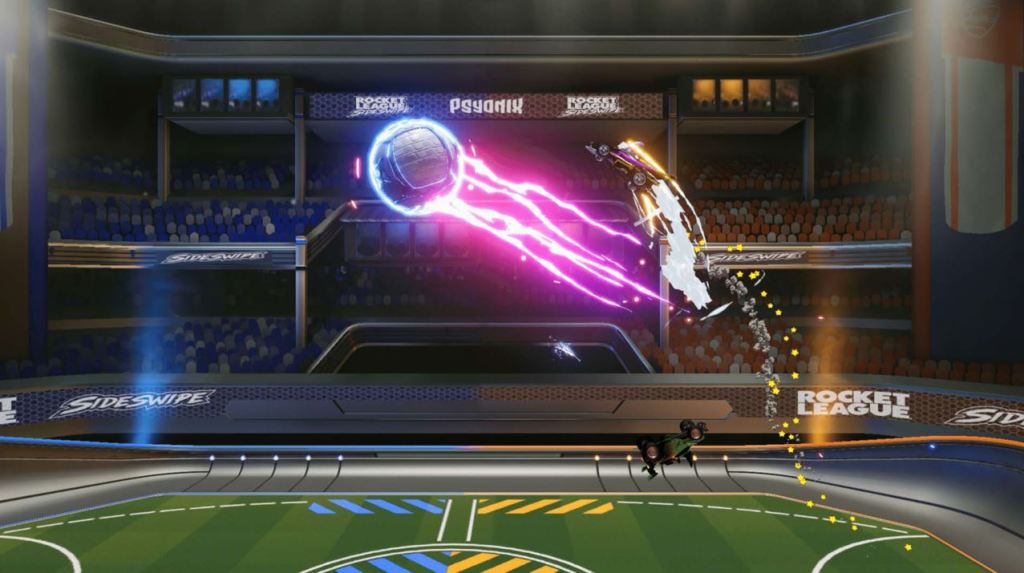 Rocket League Sideswipe
Unlike other mobile ports of free-to-play games, Rocket League Sideswipe is a very different beast from its source material. In Sideswipe, players still have to maneuver rocket-propelled cars in order to knock soccer balls into goals, but this time, the gameplay unfolds from a 2D perspective. Plus, Sideswipe is even more frantic than its source material since arenas are smaller and the boost meter regenerates naturally.
Like with Rocket League, Rocket League Sideswipe's monetization relies on a mix of cosmetic items and a Battle Pass. Players can deck out their cars with any number of bodies, wheels, hats, and special effects, but none provide a tangible advantage over the competition (the psychological effect of seeing a dune buggy wearing an octopus notwithstanding).
Monument Valley
Monument Valley demonstrates that any video game, even mobile games, can be art. The game tasks players with traversing mazes that defy physics and reality. Each level takes heavy inspiration from the work of M.C. Escher. While many puzzles in Monument Valley can be solved by shuffling the landscape, some require a shift in perspective.
Since Monument Valley is a solo-oriented puzzle game that draws players in with its art style, it only has one microtransaction: an extra levels pack. Essentially, the free portion is an extended trial, and if players like what they see, they can support the developers and buy the other half of the game.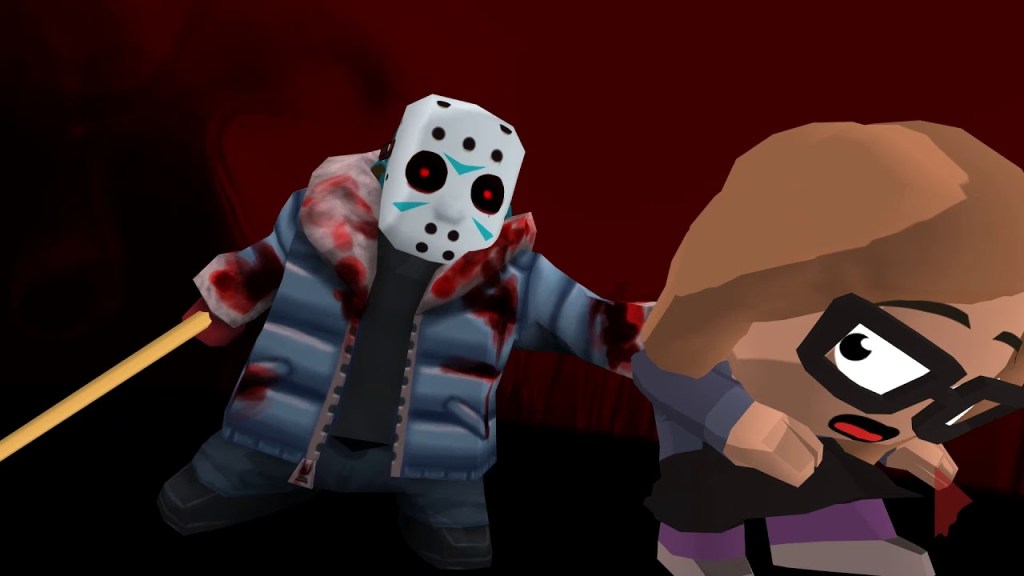 Slayaway Camp: Free 2 Slay/Friday the 13th: Killer Puzzle
A two-for-one special, Slayaway Camp: Free 2 Slay and Friday the 13th: Killer Puzzle are essentially the same bloody good experiences. In each game, players get to slide a pixelated slasher around puzzling levels in order to execute hapless victims with cartoonish abandon. Moreover, the games are love letters to classic slasher films, with the latter being an officially licensed Friday the 13th title.
All microtransactions in Slayaway Camp and Friday the 13th are purely cosmetic. If you're tired of looking at the same skins and kill animations, you can fork over a bit of cash to spice things up. However, if you don't, the game plays the same as always, and you also don't progress any faster or slower, either.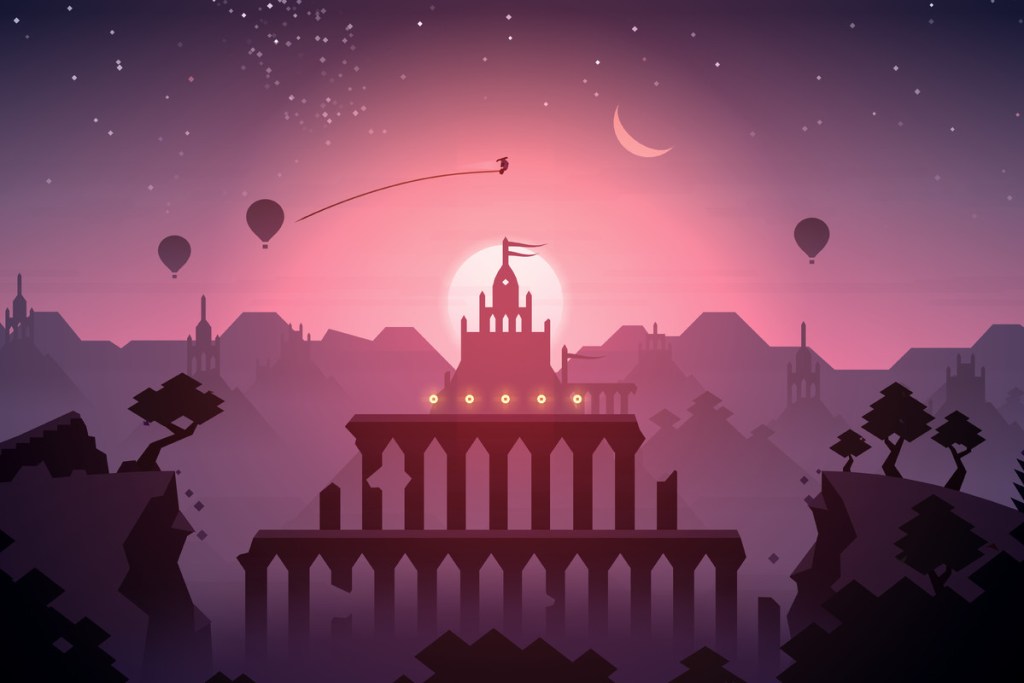 Alto's Odyssey/Adventure
Sometimes, after a long day of work, gamers only want a simple, fun game to unwind, and Alto's Odyssey and Alto's Adventure provide just that. Both games revolve around sliding down an infinitely long hill in an eternal quest for coins and backflips, and offer a kind of calming experience in the process. The only difference real between the games are their settings. Alto's Odyssey takes place in a serene sand dune, while Alto's Adventure features beautiful alpine slopes.
Depending on which mobile platform you have, you will have a different Alto experience. On Android smartphones, the game is free and has microtransactions in the form of coins used to purchase upgrades. On iOS, though, each Alto title is $5 but features zero ads or microtransactions.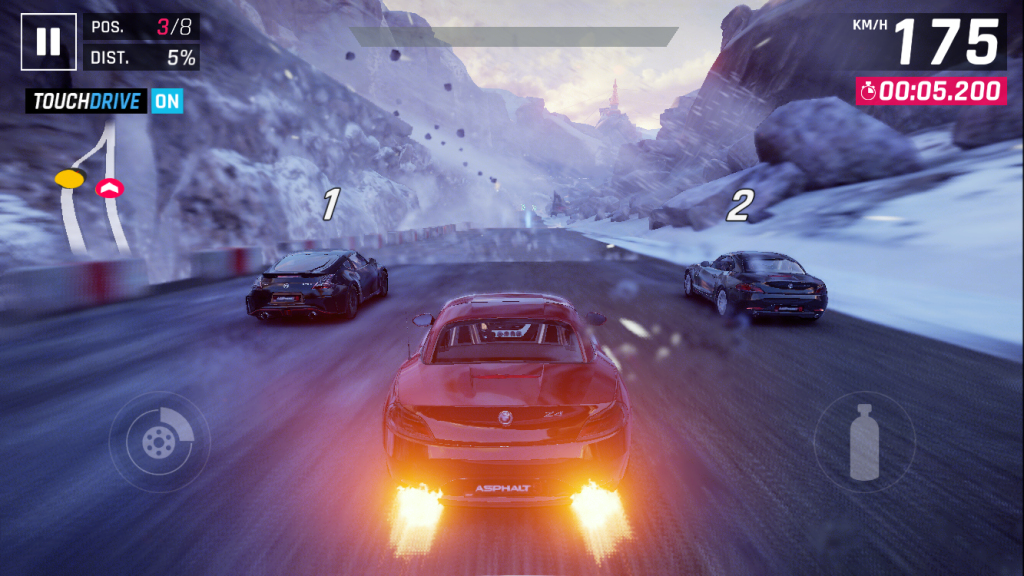 Asphalt 9: Legends
Asphalt 9: Legends brings all the fun of an arcade racer to mobile devices. Each match consists of a lightning-fast dash to the finish line as players slide around corners, boost down straightaways, and try to wipe out the competition. Asphalt 9 simplifies controls by automating speed and turning, which lets players focus on drifting and nitro boosts, but players can turn on manual steering if they like.
Monetization is what you'd expect for Asphalt 9: Legends. Players can buy special currencies to upgrade their vehicles and fill up gas tanks, as well as purchase loot boxes for new cars and parts. And yes, more expensive loot boxes have better odds and superior rewards. However, players earn in-game money at a reasonable rate, which mitigates the desire to spend money on the game.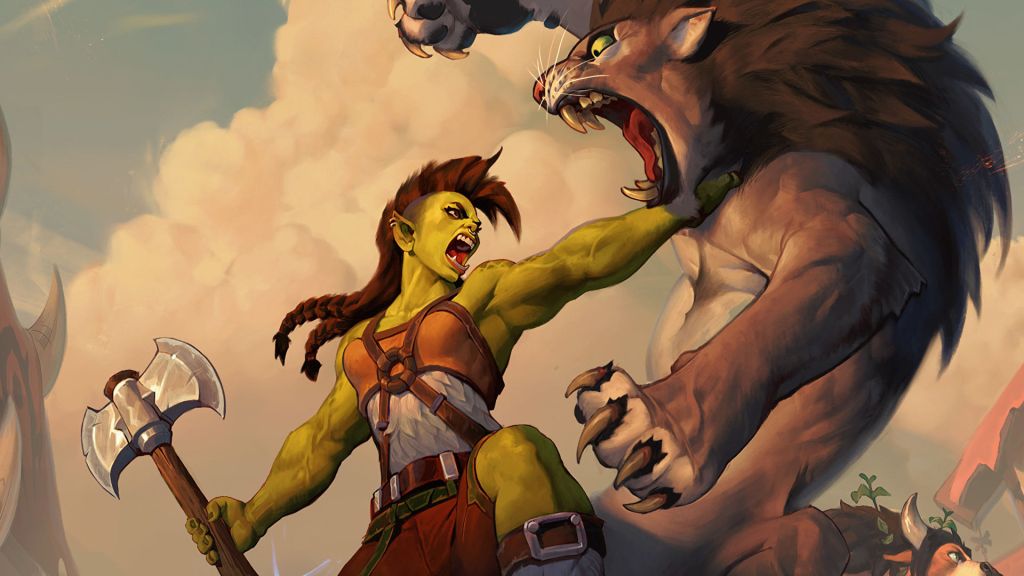 Hearthstone
Hearthstone is the premier collectible card game for mobile platforms. Players have a wide library of cards to choose from in order to make their dream decks featuring characters, spells, and items from (and sometimes inspired by) World of Warcraft. And, since Hearthstone has been constantly updated, players have no shortage of game modes to keep them entertained.
Since Hearthstone is a digital card game, the vast majority of its microtransactions revolve around the cards. While players can earn in-game money to buy card packs, they can also spend real money to purchase them outright. However, card packs bought with real money have the same odds as those bought with in-game cash. Most other microtransactions are optional cosmetics, such as card backs and skins for classes.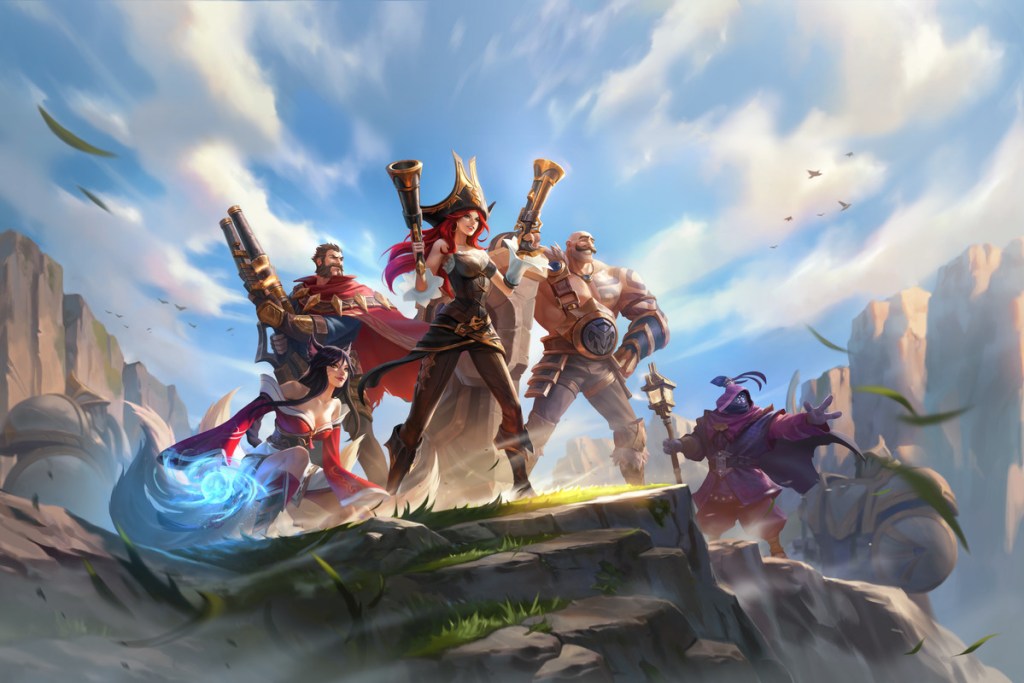 League of Legends Wild Rift
MOBAs are a notoriously difficult genre to get into, but League of Legends Wild Rift lowers the barrier of entry, especially for people who only have time to play on their phones. Each match unfolds like a standard League of Legends fight, but each session is designed to be shorter. Moreover, the map is smaller, which speeds up the pace even more, and players have fewer characters to choose from. While this seems like a downgrade, it actually makes Wild Rift more beginner-friendly.
In vanilla League of Legends, players can purchase champions, skins, and experience boosts, and League of Legends Wild Rift's cash shop works the same way. Gamers can spend real money to buy champions they don't own or special cosmetic skins. While the in-game cash needed to purchase a playable character can be earned just by playing the game, skins are only purchasable with real-world money.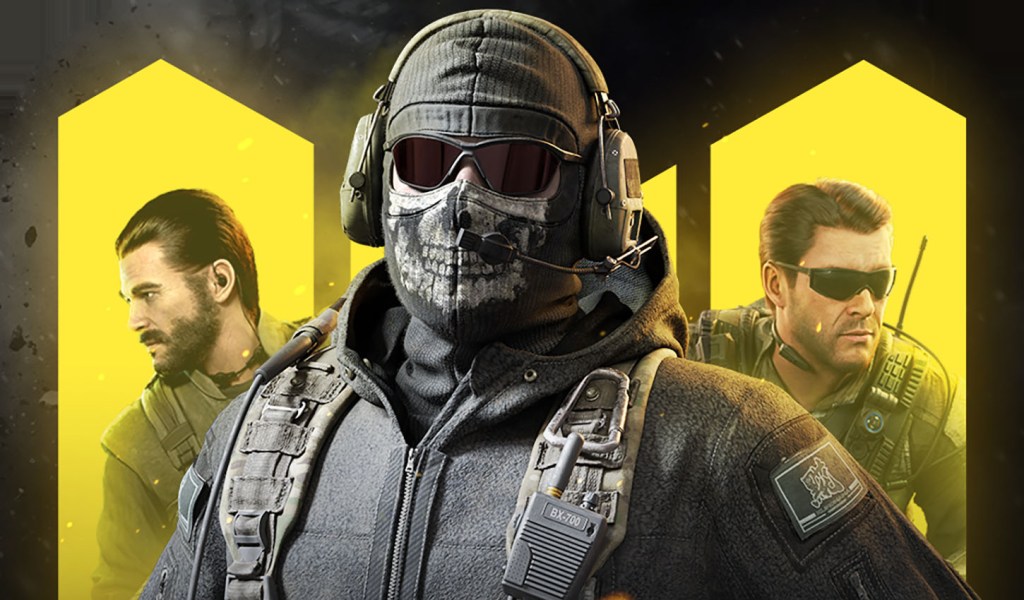 Call of Duty Mobile
Call of Duty Mobile is a celebration of Call of Duty's history that gamers can fit in their pocket. Players can participate in frantic 5v5 matches or the more contemporary battle royale game modes, but instead of being restricted to areas such as Verdansk and Caldera, they get to revisit Nuketown and the Hijacked yacht. The game has almost everything gamers love about Call of Duty but on a smartphone.
The cash shop in Call of Duty Mobile should feel similar to what other games, most notably Call of Duty: Warzone, utilize. Call of Duty Mobile offers a Battle Pass, character and weapon skins, and a slot machine that functions identically to loot boxes in other games. While gamers are torn on whether Call of Duty Mobile is pay to win, most agree that it is fun regardless of microtransactions.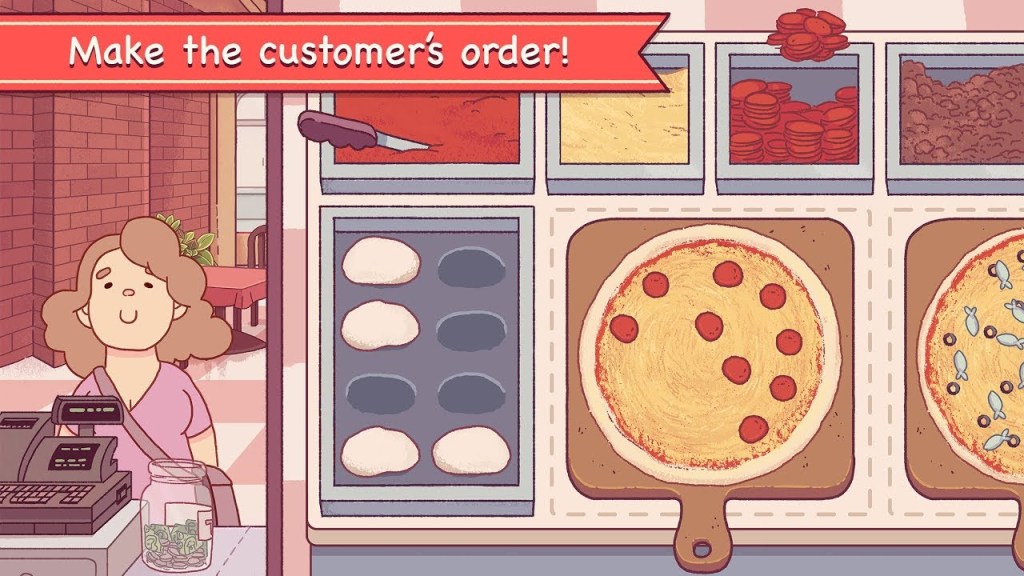 Good Pizza, Great Pizza
At first glance, a simulator game where you manage a pizzeria doesn't sound fun, but Good Pizza, Great Pizza destroys those presumptions. The game keeps players engaged with ongoing storylines, quirky characters, and the challenge of balancing customer satisfaction with a budget. Moreover, every now and then Good Pizza, Great Pizza throws players a curveball in the form of a cryptic order that is sure to keep them on their toes.
Most microtransactions in Good Pizza, Great Pizza come in the form of purchasable currencies, which can be used to buy in-game upgrades and decorations. While these items and advantages make Good Pizza, Great Pizza easier and prettier to look at, they are far from necessary. But, they don't break the flow of the game, either.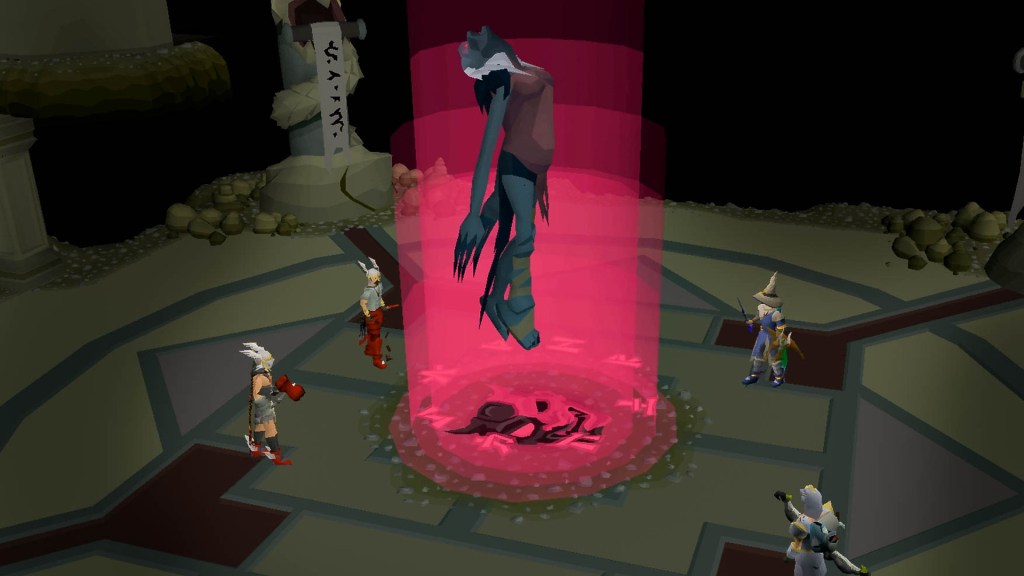 Runescape/Old School Runescape
Free-to-play MMORPGs are extremely common, especially on mobile platforms, but none of them even approach the majesty that is Runescape. Nobody expected the granddaddy of modern MMOs to release on smartphones, but when it did, it became a must-play. Both Old School Runescape and Runescape faithfully translate the original and current iterations of the game to touchscreen, and everything players love about the two versions of the game is maintained in the ports.
Since Runescape and Old School Runescape are basically the browser game in touchscreen form, they also share the same microtransactions. Players can spend money on a minigame that rewards players with random experience boosts and lamps, account benefits, and a Battle Pass. While these microtransactions speed up in-game progression, many players agree that Runescape is tons of fun even without them.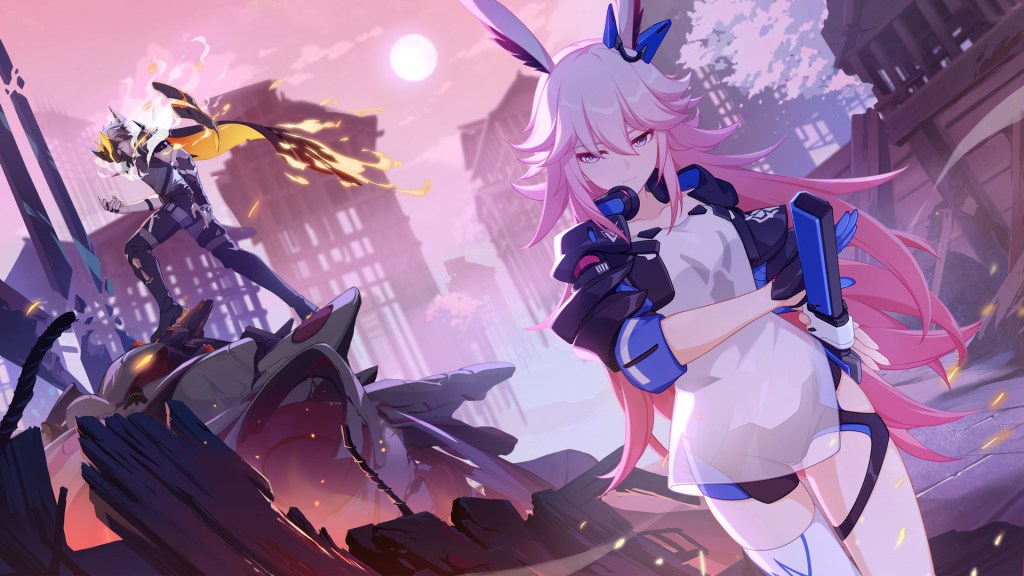 Honkai Impact 3rd
Before miHoYo released Genshin Impact, it wowed the world with Honkai Impact 3rd. The best way to describe Honkai Impact 3rd is Bayonetta for smartphones. The game is a flashy brawler that focuses on combos, dodging, and upgrading a huge roster of characters to take on stronger and stronger enemies. Moreover, each playable hero has different strengths that cater to different playstyles.
Like Genshin Impact, Honkai Impact 3rd is a gacha game, and most of the microtransactions revolve around loot boxes that contain characters, weapons, and upgrade equipment. The more loot boxes players buy, the more likely they will obtain an uber-rare reward. Much like the gacha system in Genshin Impact, though, Honkai Impact 3rd's loot boxes aren't necessary to enjoy the game.