News
Apex Legends Season 6 Patch Notes Reveal World's Edge Map Changes
Apex Legends Season 6 update will drastically change the game's marquee map by introducing these new areas: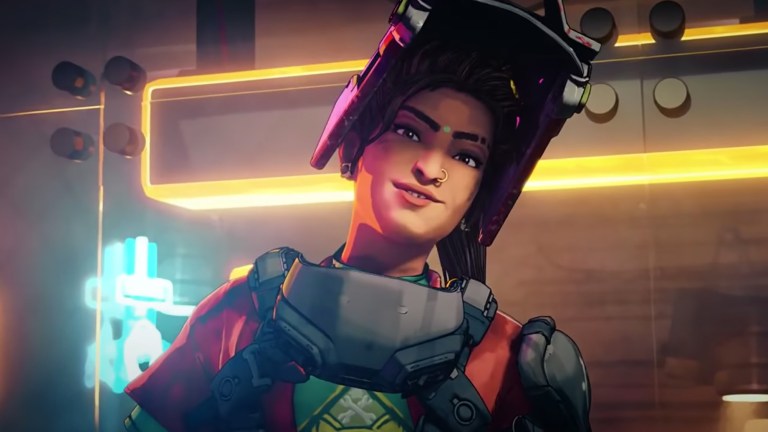 Developer Respawn Entertainment has revealed new details about Apex Legends Season 6: Boosted which include alterations to the game's World's Edge map.
Partly, a map update is developed to inject some "newness" into the game for the launch of a season – new layouts to learn, new rotations to utilize, and new strategies to master. reads a post from Respawn Entertainment regarding these upcoming map changes. "It also gives the designers an opportunity to improve the overall flow and experience of playing the map, while addressing any pain points we've heard from the community."
The specific changes begin west of The Dome where a new launch site has been constructed. This area was previously just an unoccupied lava field, but it now plays host to a "giant rocketship" complimented by multiple control rooms and other related structures. Respawns notes that this area has "tons of loot" and notes that "squads should feel comfortable landing here, spreading out, and pushing across the raised catwalks and lava-filled terrain to be the last team standing."
Respawn has also added some new ways to rotate out of that area which they hope will help integrate this revamped location into the overall map a little better while offering some fresh strategic possibilities.
The former "Drill Site" at World's Edge will also be replaced by a new structure known as Countdown. While the lore purpose of this new area isn't quite clear yet, Countdown is basically an "imposing fortress" that features a variety of defensive structures and towers. There's also a large pit in the center of the fortress which can be opened to achieve access to a new area as well as additional loot.
Additional changes to the map include a new structure near the train tracks, various blast walls spread throughout, a new survey camp, and more. You can check out all the new additions right here.
A new crafting system is also being added to the game as part of this Season 6 update. The details of this new system remain somewhat ambiguous, but the idea is that you'll be able to upgrade gear, items, and more using new resources located throughout the maps. It appears that the idea is that there will be various tiers of these upgrades, but it's not entirely clear how this will work quite yet.
Finally, Season 6 will feature the debut of previously revealed new playable Legend, Rampart. Described as "an expert modder who made her name in underground fight clubs," Rampart's abilities allow her to build defensive walls, increase her magazine capacity and reload speed with LMGs and the Minigun, and an Ultimate which lets her place a minigun on the ground that any character can use.
Season 6 is shaping up to be a substantial Apex Legends update that may just help the game regain a little of the ground it's lost since its debut to Call of Duty's incredibly popular Warzone battle royale mode and the ever-popular (if recently controversial) Fortnite.
Apex Legends Season 6: Boosted is out on Aug. 18 on PlayStation 4, Xbox One, and PC.