News
Apex Legends Coming to Switch and Steam, Cross-play Confirmed
A highly requested feature is finally coming to Apex Legends. Yes, Apex Legends is getting cross-play!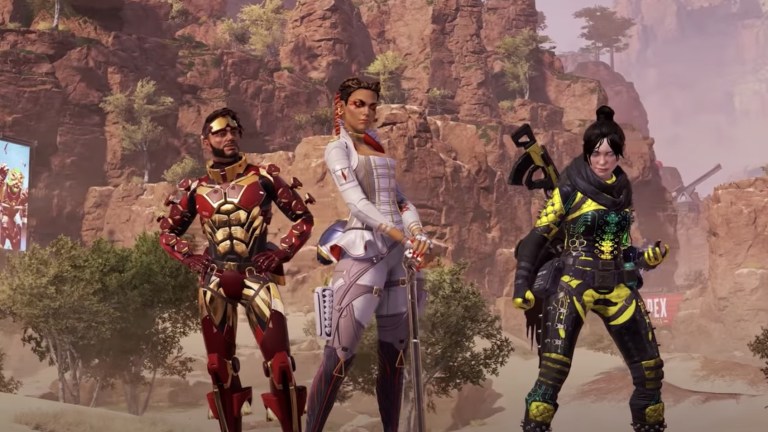 Electronic Arts and Respawn Entertainment announced during EA Play Live 2020 that Apex Legends is getting cross-play this fall, meaning you will be able to play the game with friends across all platforms the game is available on. The studios also confirmed that Apex Legends is coming to the Nintendo Switch and Steam this fall.
To say that these are three things Apex Legends have been asking for since launch is an understatement. Since the game launched in February 2019, the game has only been available on Xbox One, PlayStation 4, and PC via Origin. Apex Legends' main competitor, Fortnite, has released on all platforms at this point, including the Switch and mobile devices, which left players wondering why Respawn hadn't taken the same approach on day one.
The most simple explanation is that Apex Legends is inherently a more demanding game in terms of graphics and audio design, making it a more difficult title to port over to all platforms. Giving the Apex Legends bit more handheld mobility sounds like it could be a real boon for the game. At the very least, this writer is very excited to take Apex Legends on the go.
Could this mean that Apex Legends will eventually make to mobile devices? EA didn't share any news on the subject. It also didn't mention the PlayStation 5 or Xbox Series X, the next-gen consoles Apex Legends will undoubtedly release on at some point.
Cross-play could also vastly improve the experience, giving fans the ability to play across PC and consoles. It'll be interesting to see how Respawn balances mouse-and-keyboard players on PC and console players.
EA also announced new content coming to Apex Legends season 5, the current season of content, which Respawn called one of its most successful yet during the EA Play broadcast. The publisher gave fans a first look at Lost Treasures, a new event that kicks off on June 23.
"The event features a new mode, limited time exclusives and a new Town Takeover — Crypto's Map Room," EA explained in a press release. "Players can see the return of the game's sniper and shotgun only mode – Armed and Dangerous – with a few twists such as Evo Armor and an all-new piece of loot, Mobile Respawn Beacons."
Watch a trailer for the new event here:
Season 5 introduced new character Loba, a multi-faceted legend who offers some interesting perks on the battlefield, including her Black Market Boutique ultimate ability, which allows her squad to cycle through all of the loot in an area and acquire it, allows teams to switch to more powerful loadouts in seconds.