News
Apex Legends Season 5 Release Date, Character, Map, Quests, and News
Apex Legends Season 5 features a new playable character and fascinating new game mode. Here's what we know: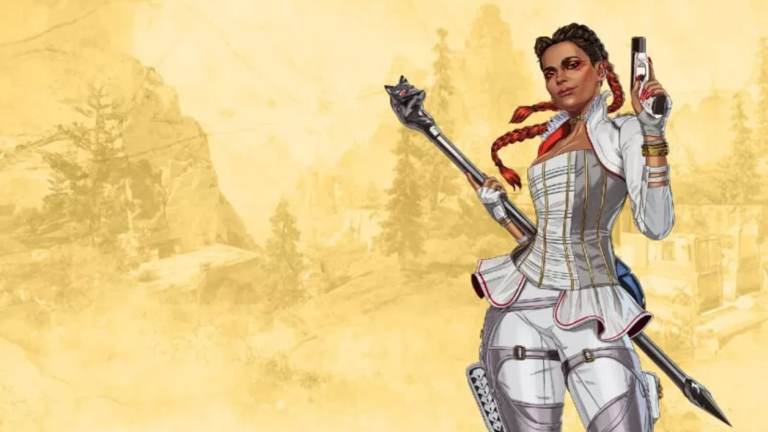 EA and developer Respawn Entertainment have revealed the first details about Apex Legends Season 5 – Fortune's Favor.
As before, this season will feature a combination of new characters, items, and gameplay alterations. It will also see the return of the recently introduced "Splits" ranked play system. Essentially, that system sees players compete to improve their in-game ranking via two split seasons of play that take place across the game's two existing maps. You can find more details about that system via this blog post.
This season will also introduce a new gameplay mode called Quests. It sounds like this mode will see players hunt for in-game treasures that they may have to locate via a series of hints. It seems players will be able to earn incredible rewards once they've found these treasures, but we're still waiting on more details regarding this new gameplay mode.
For more on Apex Legends Season 5, here's everything else that we currently know about the upcoming update:
Apex Legends Season 5 Release Date
Apex Legends Season 5 is expected to release for all available platforms on May 12.
Apex Legends Season 5 Character
The debut of Apex Legends Season 5 will also see the introduction of a new character named Loba Andrade.
Andrade is described as a professional thief who once helplessly watched the assassin Revenant murder her parents. It seems that she's motivated to join the Apex Legends competition in an effort to get revenge on Revenant. Interestingly, that means we got our first look at Andrade during Revenant's reveal trailer, and the name Loba has been floated around for quite some time now as a character that was in the Apex Legends pipeline.
There's no word at this time regarding Loba Andrade's abilities, but it makes sense that she may utilize some stealth abilities. We'd also be interested in seeing whether or not she'll somehow be able to steal equipment or abilities from other players.
Apex Legends Season 5 Trailer
We finally get a look at Apex Legends Season 5's new Quest mode, Loba Andrade's abilities, and the upcoming Battle Pass in this thrilling new gameplay trailer.
This trailer for Apex Legends Season 5 focuses on the mythology of the update and confirms who Loba Andrade is trying to get revenge on.
The debut trailer for Apex Legends Season 5 showcases the origin story of Loba Andrade. While it doesn't reveal any gameplay details, it's a fascinating look at how she fits into this world.
Apex Legends Season 5 Map
Based on what has been revealed so far, it doesn't sound like there will be a new map introduced in Apex Legends Season 5. Instead, gameplay will still be rotated between Kings Canyon and World's Edge.

There has also been no word regarding whether or not any of the game's existing maps will undergo any notable alterations, but that has been the case in the past.