News
Apex Legends Season 6: New Character Rampart Revealed
Rampart is the new hero coming to Apex Legends season 6. Here's what you need to know about her, including a hint at what one of her abilities may be!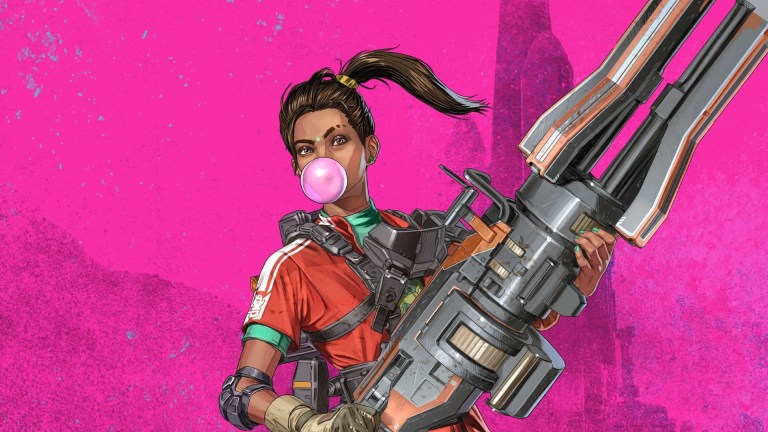 Apex Legends season 6 is on its way with a whole bunch of new content updates for the popular battle royale title. The season, which is called "Boosted," will also introduce a new character named Rampart, who can be seen in the season 6 trailer firing and working on a new Gatling gun she calls Shiela, which could be part of her ultimate ability.
"An expert modder who made her name in underground fight clubs, Rampart talks big and has the ballistics to back it up," reads a description of the character on the game's website, and the trailer definitely makes it look like she's a bit of a techy.
Season 6 will also introduce "over 100 exclusive items including Legendary skins, Apex Packs, new Holo-Sprays" as well as a crafting mechanic and a new energy SMG called Volt. The trailer also shows Bangalore firing from behind some kind of energy shield wall, which could be a new feature coming to the game.
Check out the trailer below:
Developer Respawn Entertainment has yet to reveal Rampart's full list of abilities, but we'll update this article when we know more about her.
There are plenty of other changes coming to the game down the line, too. Electronic Arts and Respawn announced during EA Play Live 2020 that Apex Legends is getting cross-play this fall, meaning you will be able to play the game with friends across all platforms the game is available on. The studios also confirmed that Apex Legends is coming to the Nintendo Switch and Steam this fall.
To say that these are three things Apex Legends have been asking for since launch is an understatement. Since the game launched in February 2019, the game has only been available on Xbox One, PlayStation 4, and PC via Origin. Apex Legends' main competitor, Fortnite, has released on all platforms at this point, including the Switch and mobile devices, which left players wondering why Respawn hadn't taken the same approach on day one.
The most simple explanation is that Apex Legends is inherently a more demanding game in terms of graphics and audio design, making it a more difficult title to port over to all platforms. Giving the Apex Legends bit more handheld mobility sounds like it could be a real boon for the game. At the very least, this writer is very excited to take Apex Legends on the go.
Cross-play could also vastly improve the experience, giving fans the ability to play across PC and consoles. It'll be interesting to see how Respawn balances mouse-and-keyboard players on PC and console players.
EA CEO Andrew Wilson also said during an investor's call in June that the game would "soft launch" on mobile devices in 2020, but didn't go into detail about the actual release window or whether the mobile version of the game would support cross-play. We'll keep you updated as we hear more about that.
Apex Legends season 6 will launch on Aug. 18.