News
Call of Duty Warzone Patch Notes Include Bruen Nerf
Call of Duty Warzone's most dominant weapon is finally being nerfed.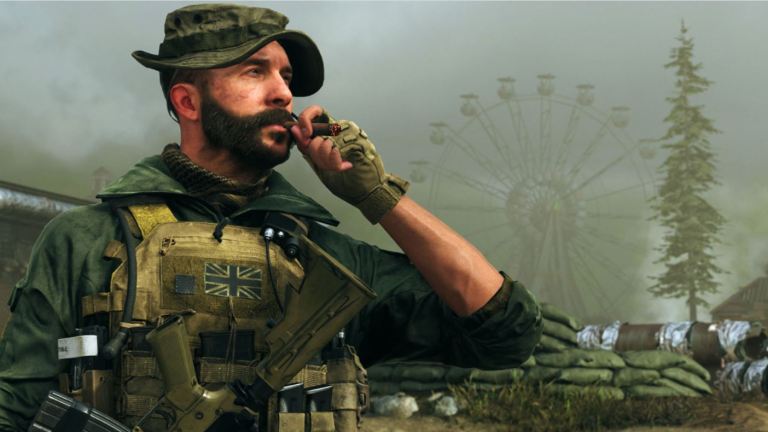 The latest Call of Duty Warzone patch notes have arrived, and they feature some long-awaited changes to the battle royale's LMG weapons.
The biggest change in this recent update may just be a reduction to the Bruen MK9's effective damage range. The Bruen has become something of an all-purpose solution for Warzone players who have been taking advantage (some would say "exploiting") this gun's accuracy and high rate of fire. With this change, the Bruen will likely be a far less effective solution at longer ranges.
LMG fans who will suddenly find themselves unable to rely on the Bruen quite as often may want to turn to the recently buffed Holger-26 and M91. The Holger's damage range and ADS speed are both being increased, which some are speculating will ultimately lead to it becoming a popular loadout option for many players. After all, the LMG/Assault Rifle hybrid Holger already had a lot of things working in its favor, and these changes address some of the weapon's biggest flaws.
As for the M91, it will soon enjoy increased close range damage and higher ADS speed. Whether or not these changes will help it find a home in the game remain to be seen, but these changes should make it a much more effective LMG option for close-range situations.
Finally, the FAL will enjoy a buff to its headshot damage capabilities while suffering a nerf to its close-range damage. This could help make it a favorite amongst midrange players who typically favor an SMG in close encounters.
This patch will also fix a couple of bugs and exploits, but for millions of Warzone players everywhere, those weapon alterations are the real story. When Call of Duty's Season 5 update was released and no weapon changes were confirmed, some fans worried that it could be quite some time before developer Infinity Ward addressed some ongoing issues with the mode's most dominant weapons. While those who enjoyed the power offered by weapons such as the Bruen will likely be disappointed, we suspect many other fans will enjoy being eliminated by whatever the next dominant Warzone weapon happens to be.
In any case, Warzone remains such an incredible success that we're starting to wonder whether Activision will be in a hurry to replace it when the still unconfirmed Call of Duty 2020 (which is rumored to take place during the Cold War) releases sometime later this year.