Reviews
WWE: More Violent Approach is Working
In an era where UFC dominates, WWE has been more compelling with realistic (and violent) storytelling.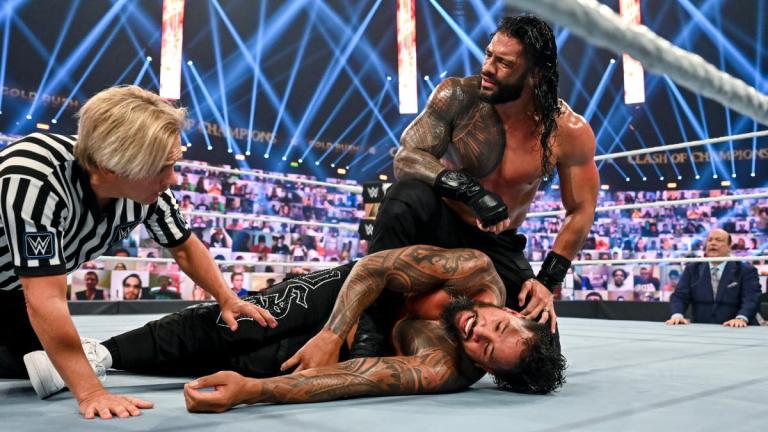 It's a marathon, not a sprint.
That's what WWE writers need to keep reminding themselves.
The downward trend in WWE's ratings and viewership have continued over the span of two decades, and the audience isn't going to be built back up overnight. Let's be honest, the days of six million people watching wrestling on a Monday night are long gone, and they're never coming back. Television viewing habits and media options have changed to the point that no one, ever, is going to see those numbers for pro wrestling in our lifetimes.
But despite the results not really showing in the ratings just yet, WWE has done a lot of good over the last several months. We've discussed the reemergence of Randy Orton as the legend killer, and he continued that assault on RAW last night, taking out Ric Flair, Christian, Big Show, and Shawn Michaels in a darkened room with a steel chair.
It was hokey, but it was also violent. And that's something WWE has lacked for years. Regardless of whether or not the product is TV-PG or TV-14, the idea has to be that there is a simulated fight happening in a squared circle, and sometimes there needs to be violent elements of the show. WWE has been afraid to go there in recent years (until a few months ago).
There's Orton's attack on WWE legends and Retribution's attacks on just about everyone and anyone. The storyline, if you haven't been paying attention, is very similar to the NXT invasion storyline of 10 years ago. You have a group of under (i.e. never) used talent rebelling against a company that hasn't used them.
Then on SmackDown, you have the best version of Roman Reigns. He returned to the company and has been spectacular in his role as a heel aligned with Paul Heyman. At Clash of Champions on Sunday night, Reigns brutally assaulted his cousin, Jey Uso, until Jey's twin brother Jimmy finally stopped the fight by throwing in the towel. 
It's not the "WWF Attitude" of 1998, but it's also not the campy John Cena family-friendly WWE of 2011. It's somewhere in between.
This version of WWE is one that someone like CM Punk could thrive in. He's not forced to play second fiddle to the neon rapper at the top of the card. In fact, I'd argue that right now, WWE doesn't have a top babyface. They're trying to get Drew McIntyre there, and I think he can be that guy, but he's not there yet.
It's an interesting time for the company as they try to evaluate what they have, and what direction they should go.
WWF Attitude isn't going to work in 2020. Imagine some of those storylines playing out on today's television? But WWE has long needed a more hard-hitting, realistic and violent approach to its storytelling. In an era where you have the UFC and real fighters punching each other in the face, snap mares and hip tosses aren't going to get people excited. Big, dangerous dives are just that – dangerous – and they don't need to happen on a weekly basis either.
But solid storytelling and realistic matches make for a strong product, and WWE is headed in that direction.