Reviews
WWE Raw Brings New Announce Team, Inconsistent Results
WWE continues to shake up their announce teams, to mixed results.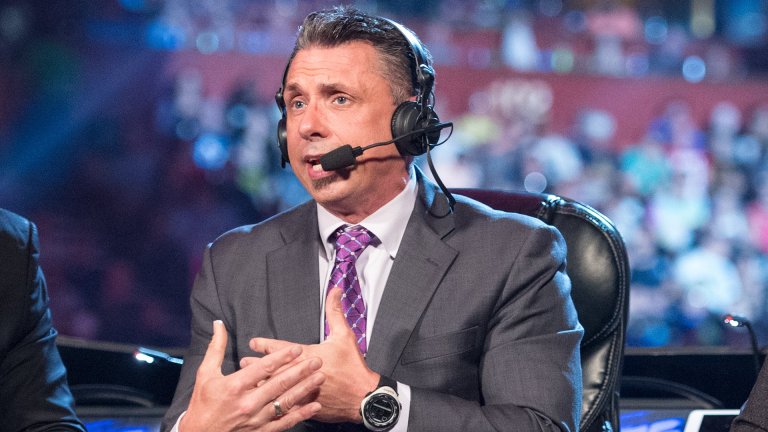 WWE's announcer shuffle continued on this week's RAW, with Michael Cole once again filling in for Tom Phillips on last night's episode; Cole only noted that Phillips "had the week off." It's the same thing Cole said last week.
Even more so this week, Samoa Joe was off the RAW commentary team as well; Byron Saxton and Dolph Ziggler filled in on the show.
This has been a recurring shift for WWE. Cole has been the one constant, but in the last year RAW belonged to Phillips, then it went to Vic Joseph when Paul Heyman had creative control over the red brand, and after Heyman was removed, WWE went back to Phillips.
At the same time, former WWE broadcaster Renee Young has spoken out on why she decided to leave the company and let her contract expire.
"I've been there for eight years and I kind of did everything I could possibly do," she told the Sunday Night's Main Event podcast. "I felt like I was bouncing around and continually trying to carve this path out for myself and I feel like I hit my ceiling.
"My strength is being a TV host and as I've realized more and more that after doing commentary for a year plus, that was really rocky for me. I didn't enjoy doing it and then not really having a solid role on SmackDown when I was listed as being a 'special contributor,' whatever that's supposed to mean. Then that never actually turned out to mean anything.
"I felt like they didn't know what to do with me either. Just having me on TV and doing backstage interviews again felt like a step back and there was just nowhere for me to go. There was nothing for me to do anymore especially when Backstage got canceled with FS1."
Young, who is married to AEW World Champion Jon Moxley, said she still has plans to do work with FOX moving forward. She also said she wanted to find a bigger platform to be on, and WWE wasn't the place for her to be anymore.
Young misutilization as a commentator, which even she admits wasn't the best role for her, was another example of a misstep by WWE in regards to its announce teams. Whether it's talent being miscast or WWE abandoning teams before they even have a chance to develop the slightest bit of chemistry, the problem has been a glaring one for the past year.
Corey Graves and Cole on SmackDown are solid. Graves act grows tired after time, but they can clearly be the lead voices on FOX and should be viewed as the No. 1 team in the company.
But aside from Cole, who is once again being asked to do way too much, WWE hasn't developed any announcer talent. On top of that, the announcers they have developed (Joseph, for example) never get the chance to develop chemistry with a consistent team and find their way on the air.
Mauro Ranallo, who was exceptional in his role as NXT's lead voice, just announced that he was leaving the company and JBL bullied him out of his former role on SmackDown, where he also shined.
The issues with WWE's announce teams are the same issues the company is facing with the development of its talent — they aren't patient enough.