Reviews
Why is AEW Going Down WWE's Dark Path?
AEW is supposed to be the anti-WWE, but lately some of their booking doesn't feel like it.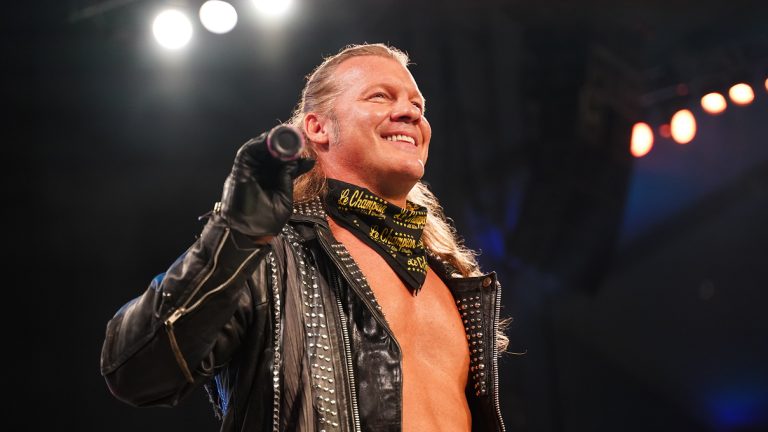 Chris Jericho's Inner Circle faction in AEW has a lot of similarities to the nWo in WCW. It's headlined by a main-event level wrestler, who made the unforeseen jump to the new promotion, and Jericho, like Hogan in 1996, demands and expects to be treated like a god.
Much like how the nWo started — before it grew into an over-inflated group of egomaniacs — the Inner Circle has the star (Jericho), the tag team (Ortiz and Santana) the up-and-comer (Sammy Guevara) and the muscle (Jake Hager).
The group is also starting to take on some less-than-desirable nWo characteristics. Perhaps the most glaring is the silliness. Ever since the COVID-19 pandemic forced AEW and the rest of pro wrestling into shows without live audiences, Jericho's group seems to be getting goofier and goofier. 
The nWo did some comedy in the late-90s. But for the most part, the butt of the joke was always the opponent. They did a parody of the Four Horsemen, making fun of Ric Flair's group, dressing up as Flair, Arn Anderson and others and doing a comedy skit, but in a heelish way that contributed to the rivalry between the two factions.
The Inner Circle's comedy has made themselves the butt of the joke more often than not.
You have Guevara (poorly) singing Chris Jericho's theme song every week. Jericho himself overacting like a goofball when yelling at Mike Tyson or, worse yet, getting involved with Matt Hardy's goofy "broken" gimmick. Jericho, who a year ago was serious and speaking in a monotone while holding the company's world title, is now acting as if a drone is his No. 1 rival and he's selling Matt Hardy teleporting around an arena. It's ridiculous.
Over the last few months, AEW has found itself slipping into some of old wrestling's bad habits. From the silly comedy (much of which isn't funny) to unexplained changes in storylines, AEW has logic gaps as wide as WWE's.
Allie, for example, had been managing the Butcher and the Blade. Until one week, when she for some reason came to ringside during a match involving the Natural Nightmares and now she's the love interest of QT Marshall because she was eating an apple.
That's not a joke. That's the extent of the explanation. She is no longer managing Butcher and the Blade, she is no longer "The Bunny" and she's now in love with QT Marshall. Why did she leave her old team? We don't know, because they never told us.
Between the Inner Circle's goofiness and the unexplained storyline shifts, AEW is going down some wrong paths. Hopefully, it's not a trend that continues.