News
William Shatner sings!
Mark loves William Shatner's musical career. Do you?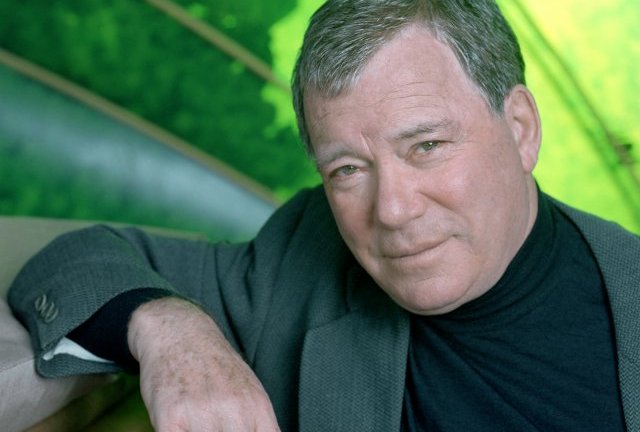 Let me be honest from the start. I'm not a huge Star Trek fan. I think I could be. It's just I've never really sat down and given either the series or the films the time they deserve. I am, however, a massive Shatner fan, but not for his output on screen, you understand. No, I love him for his music.
I first encountered his musical leanings through Lemon Jelly as Shatner guested on their third album, '64 – '95. His voice can be heard on closing track Go, calmly recanting his lines over a song that is one heck of a slow burner. I later also realised that he had teamed up with the mighty Ben Folds on his Fear Of Pop album on the song Love, again donating his vocals to the piece.
It was from there that I would hunt down what I believe to be Shatner's seminal musical moment. In 2004 he again collaborated with Folds, this time across an entire album, Has Been. Eleven songs, most of which are written by Folds and Shatner with the others proving a collection of covers plus two songs written by other artists – Lemon Jelly and Brad Paisley. Each of the songs features Shatner's excellent vocal stylings which can best be described as musical poetry. He doesn't sing on any of the songs; he doesn't have to. His delivery is genuinely moving at times throughout the album, whether he is recanting the lost moments between a father and daughter on the Nick Hornby/Ben Folds piece That's Me Trying or giving brand new meaning to a song like Pulp's Common People. I'm not overstating things here, Shatner's delivery really is awesome. Produced by Folds the album is a thing of true genius, one of those 'It really shouldn't work, but it does' moments.
Of course Shatner has a history of musical performance that pre-dates Has Been, most notably on his The Transformed Man album, released in 1968. This collection of poetry and covers of popular songs has now become something of a curiosity, puzzled over by many a listener and a critic. Is it a comedy album? Is he as earnest as the vocals suggest? The album is far removed from Has Been, many of the lo-fi arrangements proving somewhat repetitious and Shatner's often over-the-top, crazed vocal antics lead you to conclude that this was surely the result of an ego let loose. Nevertheless it is utterly beguiling. You'll have heard his crazed take on Lucy In The Sky With Diamonds but I urge you to also track down his lounge version of Mr. Tamborine Man and his version of How Insensitive. These are songs of simple pleasures.
Two more of Shatner's interpretations you really should spend some time with are his versions of old Frank's It Was A Very Good Year and Elton John's Rocketman, the last one recorded in 1978 at an awards show. If you don't like these two then it's official. You're dead inside.
William Shatner performs It Was a Very Good Year
William Shatner performs Rocketman