Features
Recommended Things: Teletext and Tesco Value He-Man
Once again we search the corners of the internet to find you the best in underrated geek stuff...
It's that time again. People are having fun. Putting up decorations. Crying because they can't find the sellotape and they "had it two seconds ago Steve, you must have had it".
It's also time for Den of Geek's final Recommended Things of the year! For the unititiated, this is where we recommend the obscure and unknown parts of geek culture in the hope you can send them a bit of Christmas cheer. And, weather permitting, some all-year-round cheer. And biscuits.
The CheapShow Podcast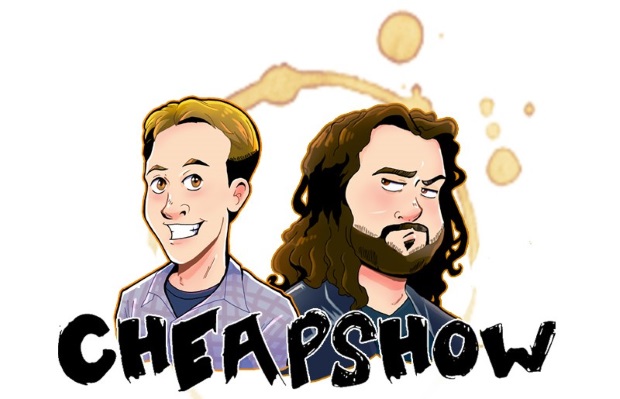 Pound-shop comedy. There is literally nothing bad about that premise.
I'm late to the party with this one (never let it be said that I have my finger on the pulse), but I'm so glad I finally made it. Over the course of over a hundred episodes this podcast has built up a well-deserved cult following, thanks to presenters Paul Gannon, Ash Frith and Eli Silverman subsisting on a diet of knock-off food, charity shop finds, board games, and spite. I tell you now – listening to someone being forced to eat piss-flavoured jelly beans has never been more entertaining.
Digitiser The Show
Moc-moc-a-moc! A visual spin-off from Paul Rose's equally mental website Digitiser 2000. Long time nerds might know Paul better as Mr Biffo, the man who haunted your Teletext back in the day, with unrelenting curmudgeonly games journalism that ruffled more feathers than a well aimed shot gun blast into a flock of pigeons.
Digitiser The Show is a box of videogame themed lunacy, containing regular co-hosts Paul Gannon (of Cheapshow Podcast fame), Octavius Kitten, Gameplay Jenny, and Larry Bundy Jr. Interspersed are skits reminiscent of Digi's glory days, such as Mr T threatening to cuss you bad if you don't stay away from his bins. In a nutshell, it's Games Master, if all the cast and crew had drunk an out of date can of Tizer they'd found in the street. You know, just like it always was.
Horsenburger Teletext Art

Speaking of wonderful old Teletext, have you ever wanted to see Kim Jong Un or classic scenes from Die Hard via the medium of Teletext? Now you can!
Described as "the worlds largest and most useless library of 3-bit art", Horsenburger's gallery contains pixel art versions of everything that's ever existed. Seriously, you'll be sat there for three hours straight thinking' HOW has he done THAT? And more importantly, WHY?
(Looking at you, Teletext version of Rodney from Only Fools And Horses.)
Swimware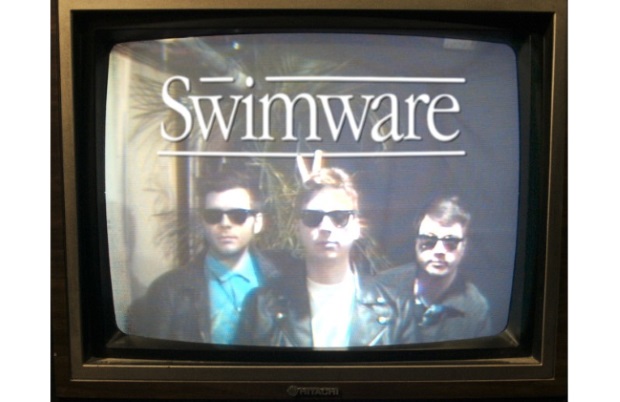 We don't often talk about music here on Den of Geek, but let's make an exception for these guys. Swimware are a New York based synthwave trio. If you're not sure what synthwave is, think over the top 80s movie soundtrack inspired synth and you're not far off. The track that first caught my attention, Confessions In The Dark, sounds like a lost Crises-era Mike Oldfield song, and that is a very, very, very good thing indeed. And if you need more convincing, the video for Lifestyle Of A Lover has one of the best gorilla saxophone solos I've heard in a long while. A criminally underrated band, their album Algorithm Nation is available now for name your price. Please go and give them some love.
Fletch Talks' Guide to The Real Ghostbusters
The Real Ghostbusters is a show that still has a lot of fans over 30 years since its first broadcast (Christ, I feel old) thanks to its top-notch writing that didn't talk down to kids (even if it did remove some of the more scary elements from the film, for obvious reasons). If that sounds like the kind of opinion you enjoy, then Fletch Talks' Real Ghostbusters Guides might just be the ecto to your plasm. An ongoing attempt to revisit every episode in order (currently he's midway through the syndicated episodes, and if you don't know what that means then that's just the excuse you need to visit), The Real Ghostbusters is treated with not only love and nostalgia, but genuinely good writing around the episodes' themes and plots. An absolute must-read for any self respecting Ghostbusters fan.
The Retroist Podcast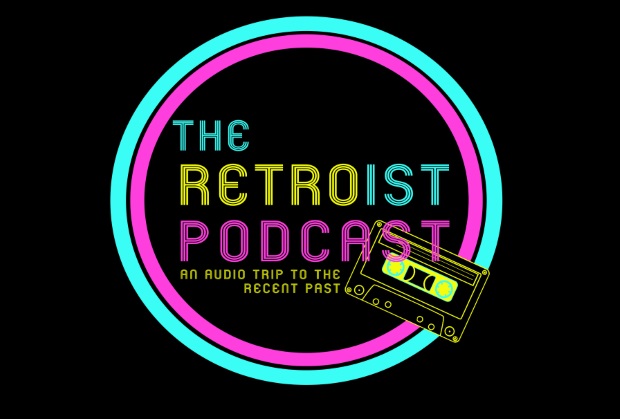 Because I can't sleep without something to distract me from my own failings and the fact that I will die one day, I listen to a lot of podcasts. And as a podcast expert, I think this might very well be my all time favourite. The Retroist Podcast, as you might expect, covers all things retro, from Teddy Ruxpin to New Coke. Although this is an American podcast, and as such deals with US nostalgia, the delivery is so charming and engaging that listeners here in the UK end up wanting to know all about Night Court and the Macy's Thanksgiving Day Parade. (Spoiler alert: I watched this year's Macy's Parade – would not recommend if you're allergic to stage school kids doing jazz hands.)
What really makes this podcast special is the host's anecdotes at the start of every episode. Before settling down into the episode proper, the host always gives the listeners a memory from his childhood – attempting to sneak a Teddy Ruxpin out of his friend's house, getting a job so he could buy a crate of Coke, watching The Grinch with his big sister – these are heartwarming stories, and are ideal cosy bedtime listening. Cannot recommend it enough.
Odeon of Death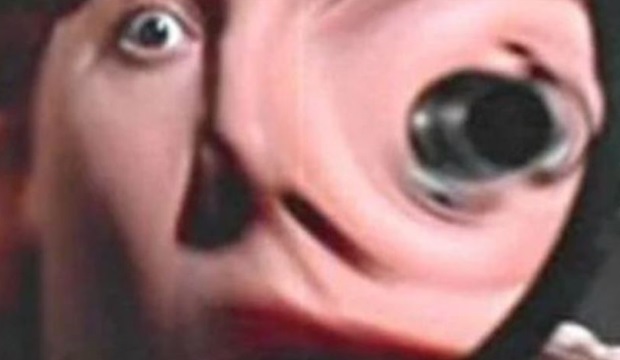 Bizarre and hilarious reimaginings of classic movies, by Ali Catterall.
For example:
Tarzan Pulls It Off (1935)
"When Jane pops out to do some shopping with Cheetah, Tarzan (Johnny Weissmuller) seizes the opportunity for a quiet wank. But he soon discovers there's nowhere to hide in the jungle."
and:
Werner Herzog's Dumbo (2002)
"When one gazes upon the ears of this pathetic creature one grasps how unforgiving and even terrible mother nature is to withhold from the wretched pachyderm the knowledge that its appalling disfigurement is simultaneously the key to its salvation."
Trust me, follow this account. Nothing can go wrong.
Lady Decade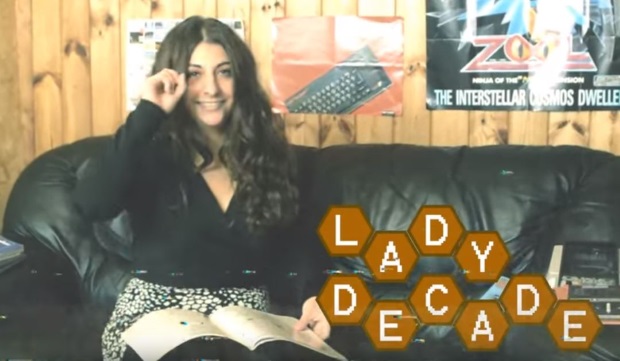 I'm a sucker for things that look like VHS recordings, so as soon as Lady Decade was recommended to me, I was on board. Lady Decade is a Youtuber specialising in in-depth lookbacks of videogames. Her channel is brand new (the first three videos are up as I write this), but are expertly done (I can't stop mentioning the VHS lines, because I am in love with them). Also of note is her referring to Golden Axe's Ax Battler as "a hench-fella" and "a Tesco Value He-Man".
In fact, every five seconds I was having to pause her videos to note down zingers.
"I'm not aware of any towns located on the back of a giant turtle."
"This makes them angry and hostile, much like today's militant vegans."
My sides. Subscribe to this channel right now.
Get Well Gamers UK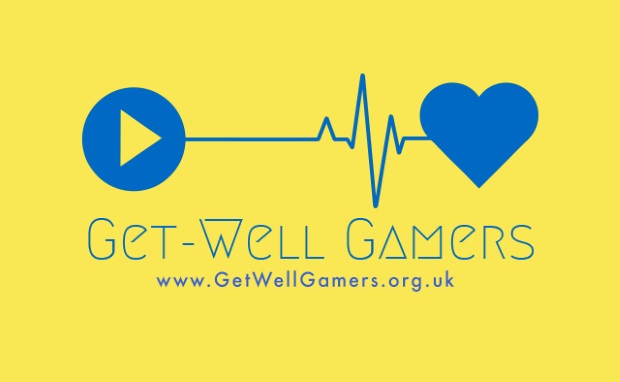 The UK branch of this worldwide charity collects donated videogames and consoles, and delivers them to children and young people in hospitals up and down the UK.
If you're reading this, there's a good chance you have a bunch of old games knocking around, or a dusty old PS3 you meant to put on eBay but never did. (Don't look at me like that – I know you have.) Why not visit the Get Well Gamers website, and arrange to donate your unused stuff? You free up some space, and kids going through long hospital stays get something to cheer them up and help their recovery. Everyone's a winner.
Special Effect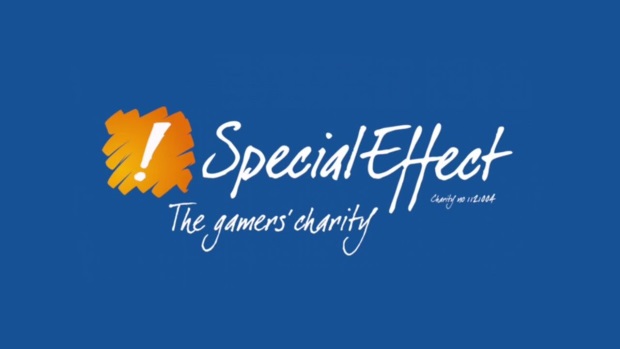 Special Effect are a group of tech geniuses who provide specialist and modified gaming equipment to gamers with disabilities. The equipment they provide is tailored to each individual need, and is completely free of charge.
As well as donations, Special Effect are always looking for new volunteers and fundraisers, so if you want to lend a hand to this very worthwhile cause, get in touch via their website and see how you can help.
Knackered Robots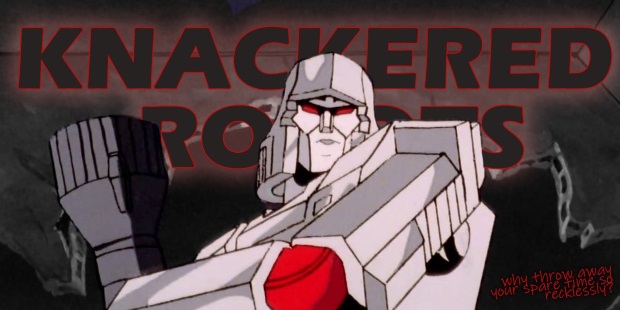 Do you want to know everything in the world about Transformers? Do you want to know what Armadas and CHUGS are, and why so many Transformers fans are having arguments over size? This site has all the answers.
Although in its very early days, site creator Becka (@tainkirrahe), is the absolute authority on all things Transformers. Written in a brilliantly friendly, inclusive style, this site is shaping up to be a veritable Transformers encyclopedia.