News
Link Tank: A Nod to Thor Hiding in Spider-Man: No Way Home
Sharp-eyed viewers found a Love and Thunder reference in Spider-Man: No Way Home, plus progress in the Riot Games lawsuit, news of a Sonic LEGO set, and more in Link Tank!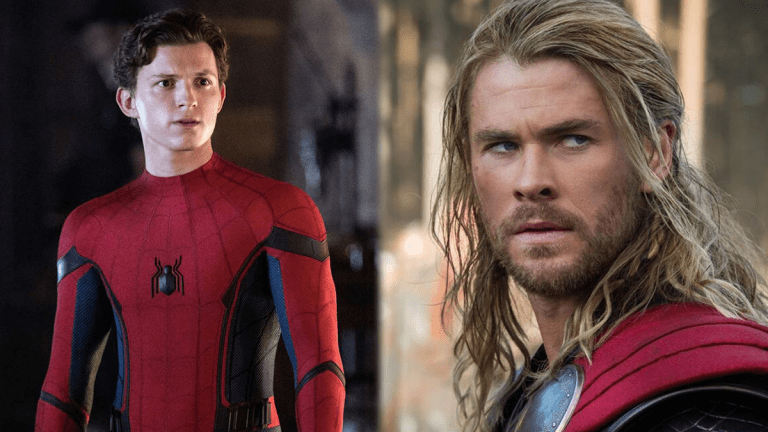 There was a blink, and you'll miss it reference to Thor: Love and Thunder in Spider-Man: No Way Home.
"There were so many things happening in Spider-Man: No Way Home that we probably were too overwhelmed to catch them all. From seeing Tom Holland's Spider-Man struggle with his own life and identity to having our favorite villains back in action, the movie was a lot to take in in one sitting. As someone who has now seen it three times, I only just saw some of what Happy Hogan does on my third watch."
A new LEGO set based on the iconic Sonic the Hedgehog video game is coming out, and it looks immaculate.
"The battle between the mascots for Nintendo and Sega may never end. It of course has raged on for years on gaming consoles, but in recent years, first Sonic had a hit movie, and now Mario is getting a movie. Then Mario got a LEGO set, and now Sonic is getting one too. Sonic's set, however, seems way more fun than Mario's, and that's coming from a Nintendo person."
A massive settlement in the Riot Games lawsuit has occurred, setting a newfound precedent for the industry.
"The last few years have been a rollercoaster ride in the gaming industry, as dozens of reports about toxic working conditions and sexual harassment sprung up from multiple companies. Activision Blizzard has dominated headlines lately, but another major publisher, Riot Games, has finally come to a $100 million settlement regarding a gender discrimination lawsuit filed back in 2018."
2021 was another year full of exciting stories and developments in the world of entertainment. Let's look back on some of the biggest headlines.
"Though 2021 was still a shaky year in many ways, it was a definite improvement from 2020—and that alone is worth celebrating. Still, after 12 long news-packed months, we know that it can be tough to recall exactly which film brought people back to the theaters or which musician made outlandish anti-vaccine claims or which actor sued a media conglomerate."
Over 50,000 people were polled in Japan about the greatest video games of all time, and here are the results.
"Last night on Japanese television, there was a three-hour special to rank the hundred most popular video games of all time as voted by over 50,000 people in Japan. Since this poll has such a huge sample, the TV Asahi results are probably a fairly accurate barometer of people's current gaming tastes in the country."
The Star Wars Holiday Special and more of the most unusual holiday specials ever made.
"Some holiday TV specials have become part of the festive fabric. Who didn't grow up watching the super-charming A Charlie Brown Christmas every December, for example? But not every seasonal offering brings as much yuletide cheer. Here's a look at 10 that suggest that those responsible might have indulged in a little too much eggnog."