News
Link Tank: When Will the Next Star Wars Movie Hit Theaters?
Updates on the Star Wars universe, LEGO reveals new Jurassic Park sets, John Wick: Chapter 4 receives great first impressions, and more in Link Tank!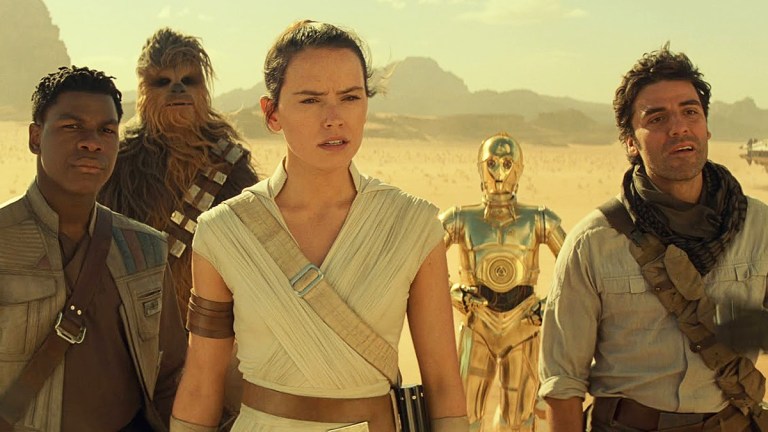 Okay but for real, are we ever going to see a Star Wars movie on the big screen again?
"We're exactly one month out from Star Wars Celebration, so it makes sense that Disney and Lucasfilm would want to start setting the stage for any projects they might announce at the convention. Many fans are hoping for news of another Star Wars movie, as there's been little momentum on that front since 2019's The Rise of Skywalker."
Well, here are the details we have on Star Wars projects that should be coming out eventually.
"Bill Murray said it in 1978 and we're still saying it today: "Star Wars! Nothing but Star Wars! Give me those Star Wars! Don't let them end…" Star Wars is everywhere these days, with multiple movies and TV shows in the works from Disney and Lucasfilm. This article will give you the most up to date Star Wars release dates so you know exactly when every new Star Wars movie or Disney+ show will arrive."
Sometimes, the Best Picture award goes to a questionable winner. While this might sound like an oxymoron, here are the worst movies to win best picture.
"Whenever you repeat something 94 times, you're bound to mess it up at least once or twice. Or 15 times. Enter the Academy of Motion Picture Arts and Sciences, which has been doling out Best Picture Oscars since 1929 (the first winner being the eminently deserving World War I flyboy drama Wings). Since then, the Academy's Best Picture winners have been a sometimes-inspiring, sometimes-baffling lot often chosen out of nostalgia (The Artist), merit (The Godfather, Part II), or routine (almost 50 musicals have been nominated for the big prize; 10 have won)."
Just in time for Mario day on March 10, it appears Mario Kart 8 will receive 5 additional new characters.
"Mario Kart 8, a game that was first released ten years ago on the Wii U, is still not done. The 2017 Switch version of the game is currently in the midst of a run of downloadable content that is bringing not only new courses to the game, but new drivers as well."
LEGO is celebrating the 30th anniversary of Jurassic Park in style with a big wave of magnificent sets based on the original film.
"Five sets that build scenes from the original 1993 Jurassic Park film have been revealed which include, at long last, a brachiosaurus! They'll be available from June 1st, and the pictured set 76961 Visitor Centre: T. rex & Raptor Attack can be pre-ordered from LEGO.com now. View hi-res pictures after the break and let us know what you think of them in the comments. I suspect you'll have an opinion about the prices!"
Initial reactions to John Wick: Chapter 4 praise the film for being one of the best action movies ever made.
"The initial reviews for John Wick: Chapter 4 are officially in and it's nothing but rave reviews. Critics who had a chance to have an early preview of the highly-anticipated fourth installment of the John Wick series were pleasantly surprised with the action-packed film."