News
John Wick 5 Will Film Back-to-Back with John Wick 4
Lionsgate confirms John Wick 5 is happening and will film back-to-back with John Wick 4 next year.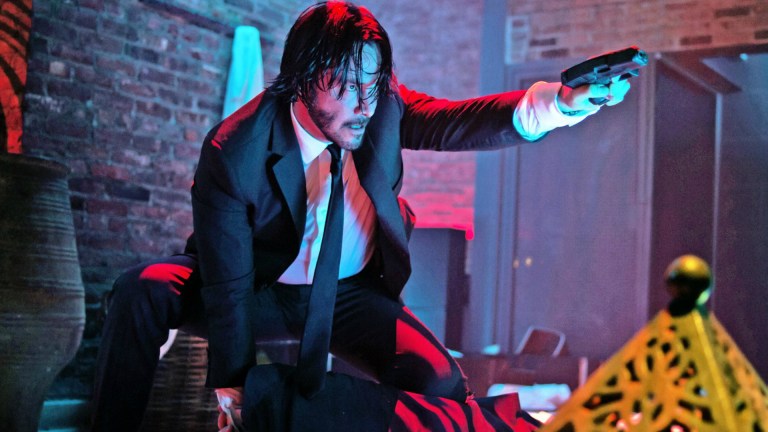 If each John Wick movie is really a chapter, as per the sequel's titles, then the overarching novel is turning into a real Russian epic these days. Yep, while John Wick: Chapter 4 hasn't even filmed yet, Lionsgate is already eyeing John Wick 5. The studio's CEO John Feltheimer confirmed as much during the company's earnings call earlier Thursday evening.
"We're also busy preparing scripts for the next two installments of our John Wick action franchise," Feltheimer said, "with John Wick 4 slated to hit theaters Memorial Day weekend 2022. We hope to shoot both John Wick 4 and 5 back to back when Keanu becomes available next year."
The news, while unsurprising, adds just more texture to the ever growing shared universe that is John Wick's life. Indeed, while we can expect two more movies in the coming years, Starz also has a television series named The Continental in the works. That show will take place in the same universe sometime after the fourth movie comes out, presumably getting into the nitty gritty of running an international hotel chain specializing in a clientele of assassins, gangsters, and various other underworld wheelers and dealers.
Before John Wick: Chapter 4 and 5 can shoot, however, Keanu Reeves must currently finish his current stint of reprising Neo in The Matrix 4. That film, directed by Lana Wachowski, is currently filming in Europe after a brief hiatus due to the coronavirus pandemic halting production. The movie is now scheduled to open on April 1, 2022.
The John Wick series is one of the most unlikely movie franchises of the last decade. Beginning as a down-and-dirty actioner in 2014 starring Reeves and directed by stunt coordinators Chad Stahelski and David Leitch, who Reeves befriended on The Matrix trilogy, John Wick was originally a slick, no-frills revenge actioner in which all the violence is over the titular character's murdered dog. Since the movie's tongue was firmly placed in its cheek, it's a bit surprising John Wick has evolved into Lionsgate's biggest ongoing franchise, building an intentionally dense and labyrinthine mythology around Wick and the criminal world he drifts through. In Wick's environment, assassins are more like knights and samurai of ancient orders with the strictest codes of honor.
When we last saw John Wick, he was betrayed by his mentor and owner of the New York City Continental, Winston (Ian McShane). Shot off the roof of the skyscraper and left for dead, Wick—and his new dog!—have barely survived long enough to be discovered by the Bowery King (Laurence Fishburne). The older man asks John if he wants revenge on the High Table that's been hunting him for the entire third movie. John mutters, "Yeah."
Revenge, as it turns out, is a dish best served over two sequels.