News
Link Tank: The Meg 2 Trailer Teases Giant Shark vs. T-Rex
Everyone's favorite Megaladon franchise is back in the first trailer for The Meg 2: The Trench and more in Link Tank!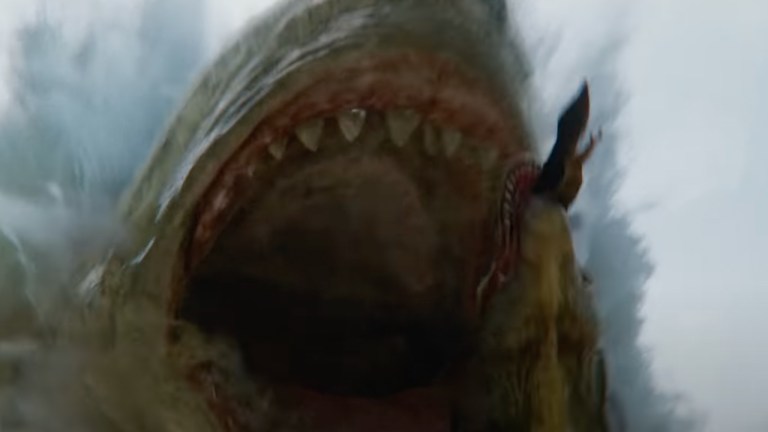 A new trailer for the sequel to The Meg has been revealed, and somehow they've managed to add a T-Rex to this franchise.
"It was the summer of 2018. A movie starring Jason Statham and a giant shark hit theaters and those who saw it generally enjoyed it. That film, The Meg, went on to gross over $500 million worldwide, if you can believe it, and work soon began on a sequel. That sequel is coming to theaters in August and now has its first trailer."
The latest expansion to your LEGO Ninjago City has been revealed, and it's an absolute beaut.
"LEGO NINJAGO City Markets (71799) is a highly detailed set featuring a whopping 6,163 pieces! This is NINJAGO's biggest ever building set with 4-floors and includes: A cable car, a bakery, a boat, apartments, an elevator, a rooftop food court and so much more."
Could there potentially be a Disney+ series featuring Rocket Raccoon leading a new team of Guardians of the Galaxy?
"I spent all my time leading up to Guardians of the Galaxy Vol. 3 worried that Rocket Raccoon wasn't going to make it. He's my favorite of the Guardians, but Rocket is also generally loved by fans. Luckily, James Gunn also loves Rocket Raccoon, so we not only came out of Guardians of the Galaxy Vol. 3 with Rocket still alive, but he's also a leader!"
Another fan-favorite TV series has halted production due to the writer's strike, this time being Apple TV+'s Severance.
"Whatever storminess may have brewed behind the scenes of Severance's second season has been eclipsed by an even bigger tempest: the writer's strike. After reports that animosity between the series co-showrunners and ballooning episode costs were holding up filming, the series ultimately shut down production on Monday as a result of picketing, per Deadline."
Despite some indicators, Nintendo will not be releasing a new version of the Switch (for now).
"Fans eager for a successor to the Switch will have to wait a bit longer. Nintendo confirmed that no Switch 2 or Switch Pro is expected in the coming months during its latest earnings call. 2024 could finally be the year we see what new console the company's been working on, but in the meantime players will have to put up with the current, aging hardware."
A new trailer for Christopher Nolan's Oppenheimer has dropped, showcasing our best look at the period piece epic yet (and it sure does look epic).
"In anticipation of the premiere of Christoper Nolan's summer blockbuster, Oppenheimer, Universal Pictures has released a new trailer. The film is based on the Pulitzer Prize-winning book American Prometheus: The Triumph and Tragedy of J. Robert Oppenheimer by Kai Bird and the late Martin J. Sherwin."