News
Link Tank: LEGO Star Wars: The Skywalker Saga Is Coming Spring 2022
We finally have an update on the new LEGO Star Wars game, Shang-Chi had to fight his own comic origins, Jeopardy! has even more drama, and more in Link Tank!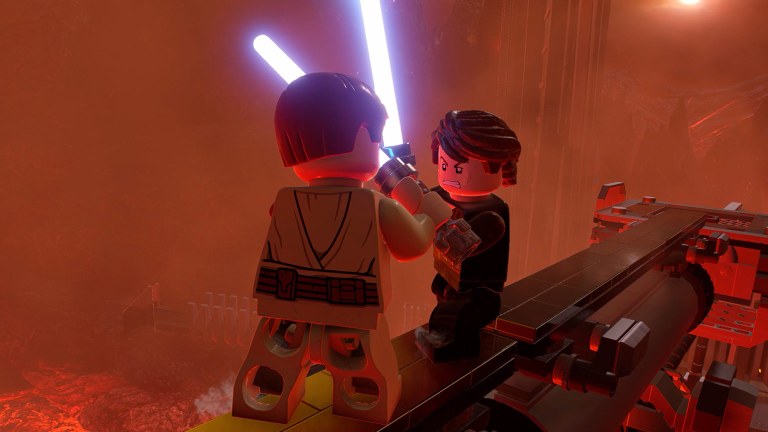 We waited a long time to finally have another look at LEGO Star Wars: The Skywalker Saga and we're going to have to wait even longer for it to come out.
"It's been almost a year to the day since we last got a glimpse of the latest LEGO Star Wars game, which was meant to come out earlier this year, only to slip into a silent delay. Turns out we're going to have to face waiting for it a little longer, which is a shame because it continues to look hilarious."
Writing fictional stories can actually further your understanding of human beings in real life.
"There are all kinds of reasons to write fiction—from catharsis to comfort to escapism. But lately, I keep thinking that one of the biggest reasons to write fiction is because of the fundamental unknowability of other human beings. As I say in my new book Never Say You Can't Survive, the fundamental tragedy of being a human is that we are confined to a single viewpoint for our whole lives."
Shang-Chi and the Legend of the Ten Rings had an uphill battle trying to destroy the racist origins of the character from the comics.
"Shang-Chi and the Legend of the Ten Rings, which opens September 3, 2021, features a composite Mandarin blended with pulp fiction villain Dr. Fu Manchu, a mad scientist and mystic created in 1913 by British novelist Sax Rohmer. Marvel licensed Fu Manchu to be Shang-Chi's evil father in the cult comic book series Master of Kung Fu in 1973."
We all know Hayden Christensen is making his return to the Star Wars universe in Obi-Wan Kenobi, but just how much of him are we going to get?
"The Anakin Skywalker actor was last scene in Revenge of the Sith, which told us the story of Darth Vader's turn to the dark side. But getting to see Hayden Christensen team up again with Ewan McGregor in Obi-Wan Kenobi is a fascinating thing because … well, Darth Vader got severely burned before getting into his iconic Vader look. So how much Anakin are we really going to see?"
Sorry Netflix, but your attempt to remake She's All That was a massive failure.
"But the distinction of the most '90s teen rom-com goes to She's All That, an urtext for the high school rom-com genre that's so ridiculous its plot barely even needed to be exaggerated for a big-screen parody. She's All That is self-aware without being satirical, knowingly preposterous but also utterly earnest."
Despite a whirlwind of controversy and being removed as Jeopardy! host, Mike Richards is keeping his job as the show's executive producer.
"Mike Richards, the Jeopardy! executive producer who gave himself a high-profile hosting gig and then immediately lost it once everyone realized he was a jerk, will remain on as the game show's boss, The New York Times reports. Many observers expected Richards to hammer out an exit deal with Jeopardy!'s production company, Sony Pictures Television."