News
Star Wars: Obi-Wan Kenobi Set Photos Offer First Look at Villains
Star Wars: Obi-Wan Kenobi is now filming, which means set photos are starting to leak online, including a first look at some of the villains of the series.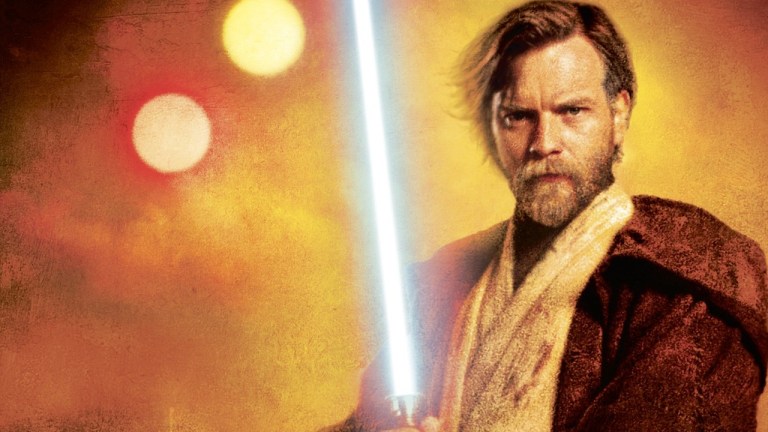 Almost two decades later, Ewan McGregor is donning his Jedi robes once again for Star Wars: Obi-Wan Kenobi, a Disney+ limited series that catches up with Old Ben 10 years after the events of Revenge of the Sith. It's a dream come true for Star Wars fans who hoped to see how the Jedi Master transitioned from foremost Jedi general of the Republic during the Clone Wars to wise old hermit living in the remote deserts of Tatooine.
McGregor and Lucasfilm spent years denying that there were plans to bring Obi-Wan back to the screen, so it's very surreal to see a new series kick off filming in LA this month. In fact, Obi-Wan Kenobi is now shooting on the same soundstages used for The Mandalorian (which is reportedly why the third season of the latter show won't premiere until late 2022).
Stream your Star Wars favorites right here!
With filming commenced, it's no surprise that photos from the set have started to leak online. Not only has McGregor been spotted in costume as Obi-Wan but we also have our first look at some of the villains of the series. Below, you can see the first Imperial officer and stormtrooper photographed from the set:
Yes, it does look like Indira Varma (Game of Thrones) is playing the officer, although Lucasfilm hasn't officially revealed her character yet. In fact, the only other character confirmed for the show so far is Darth Vader himself, with Hayden Christensen set to return as the Sith lord. As for Varma's officer, she could be stationed on Tatooine, where we know at least part of the series will take place, or she might be serving at Vader's side, a high-ranking Imperial trying not to get on the Sith's bad side.
McGregor recently confirmed that he would be acting alongside Imperial stormtroopers for the first time, an experience he described as making him feel "six years old again."
"I was feeling like I was six again or something, because I'm so close to one and I got a fright, you know? So crazy," he said during a Variety interview. "Then I asked someone, 'Were there stormtroopers in my films?' Because I don't think I've seen a stormtrooper for real before. They were like 'No, they weren't stormtroopers; they were clones.' And Jawas, I had another scene with a little Jawa."
Indeed, while McGregor has been on set with his fair share of Republic clone troopers, he's never shared the screen with the Empire, which came into power at the tail end of Revenge of the Sith, just as Obi-Wan was preparing for his fateful duel with Anakin on Mustafar. We all know how that clash of brothers ended.
But with McGregor and Christensen back in the galaxy far, far away, could Obi-Wan Kenobi build up to a rematch between master and apprentice? There's certainly nothing in canon stopping them from dueling again. While it's long been assumed that Obi-Wan and Vader never crossed paths again until A New Hope, the years between the Prequel and Original Trilogies have always been storytelling gray areas when it comes to these two characters. That's 19 in-universe years in which Obi-Wan and Vader could have fought again before their final confrontation on the Death Star. It's certainly the moment Star Wars fans will be waiting for while watching the new series.
For now, it's just nice to see McGregor back in costume, which is evidently a closely guarded secret…as secret as Jedi robes really can be, considering they mostly look the same across eras. McGregor has also grown out his hair for the role, which hopefully means we won't have to see him in an awful wig like in the final third of Attack of the Clones.