Features
So Jeopardy! Really Blew This, Huh?
The Mike Richards Jeopardy! hosting saga proves that even venerable TV institutions could stand to work on their vetting processes.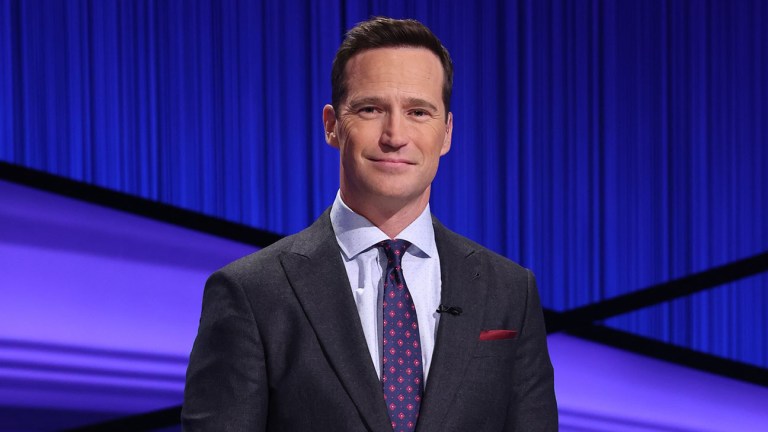 On Aug. 11, Mike Richards was named the late Alex Trebek's replacement as permanent Jeopardy! host. Today Richards resigned, ending what had become one of the ugliest sagas in the normally wholesome TV institution's history.
Jeopardy! had already begun filming its 38th season with Richards in the host role. Production had gotten through about a week's worth of episodes before Richards' resignation. Sony Pictures Television, Jeopardy!'s producer, will continue the search for a permanent host via the use of more guest hosts. Here is Richards' message of resignation to the Jeopardy! staff.
Dear Team,
It pains me that these past incidents and comments have cast such a shadow on Jeopardy! as we look to start a new chapter.
As I mentioned last week, I was deeply honored to be asked to host the syndicated show and was thrilled by the opportunity to expand my role. However, over the last several days it has become clear that moving forward as host would be too much of a distraction for our fans and not the right move for the show. As such, I will be stepping down as host effective immediately. As a result, we will be canceling production today.
SPT will now resume the search for a permanent syndicated host. In the meantime, we will be bringing back guest hosts to continue production for the new season, details of which will be announced next week.
I want to apologize to each of you for the unwanted negative attention that has come to Jeopardy! over the last few weeks and for the confusion and delays this is now causing. I know I have a lot of work to do to regain your trust and confidence.
Mike
Richards will remain in his usual role as Jeopardy! executive producer.
Richards' resignation comes on the heels of a sprawling report from The Ringer's Claire McNear (who literally wrote the book on Jeopardy! and is the Woodward and Bernstein of coverage surrounding the quiz show), detailing Richards' history of questionable behind the scenes behavior and offensive public statements. Over the span of 41 episodes of his "The Randumb Show" podcast, Richards referred to women as "frumpy," "overweight," "booth ho", and "booth slut."
The poor attempts at humor are questionable on their own, but when combined with the sex discrimination lawsuit brought against Richards during his time as The Price is Right producer, they challenged Richards' assertion that the litigation didn't "reflect the reality of who I am."
Following Alex Trebek's death from pancreatic cancer in 2020, the producers at Jeopardy! (including Richards) settled upon the idea of bringing on a string of guest hosts to both honor Trebek's legacy and audition some folks for his replacement. After a lengthy one-month long guest hosting stint from Jeopardy! GOAT (and Trebek's presumptive replacement to many) Ken Jennings, Richards took over for two weeks.
In a vacuum, Richards was superb in the role: warm, professional, and energetic. It wasn't until the conclusion of the 16-person guest hosting exercise, however, that some unsavory details about Richards' stint began to emerge. Richards initially claimed that he stepped in as guest host due to a scheduling conflict with Jennings' obligations to ABC quiz series The Chase. In another dispatch from The Ringer, however, McNear reveals that the show would have been able to line up a new guest host with ease but Richards nevertheless strong-armed his way into a hosting stint.
Rightly or wrongly, there's a sense that Richards may have used his role as executive producer to insinuate himself as an integral part of the Jeopardy! team, despite taking on that role only very recently in May 2020. Richards had just finished shadowing outgoing Jeopardy! chief Harry Friedman when Trebek died in November. In the first Jeopardy! episode since Trebek's death, it was Richards who appeared on the show's stage to eulogize the titan of trivia and set up the run of episodes to come honoring him. Again, Richards performed this task admirably and seemingly empathetically, but in hindsight it was a big public task for someone who was technically Jeopardy!'s least tenured employee.
Now Jeopardy!'s future is less clear than during just about any other time in its history. The show will be bringing guest hosts back but it's unknown whether it will be a whole new batch or will feature guests from the first "tryouts" to receive second looks. Fellow guest host Mayim Bialik remains on board as host of Jeopardy!'s special primetime episodes. Perhaps she will be given a look as permanent host of the syndicated program but she, too, has a history of…inartful public statements.
I suppose the lesson here, if we're determined to find one, is that no TV institution is big enough to elude online journalism's watchful scrutiny. As embodied by Trebek for nearly 40 brilliant years, the role of Jeopardy! host is an important one to Western pop culture history. When it comes time to fill that role, requesting that its recipient be someone worthy of that mantle is not too big an ask.