Sponsored
Best LEGO Star Wars Sets for Adults and Kids
We take a deep dive into the best LEGO Star Wars products on the market right now.
This article is presented by LEGO
Ever since their partnership began back in 1999, the melding of LEGO and Star Wars has yielded some of the greatest entertainment products ever produced. From small toys fun for any age to luxury collector's items built with thousands of pieces, LEGO and Star Wars' marriage has become a tentpole union for both brands.
With recent products based on old and new Star Wars stories alike, LEGO once again has a plethora of options to choose from, inspiring creativity through its interactive nature and building experience. Here are some LEGO Star Wars products that should be on your radar right now!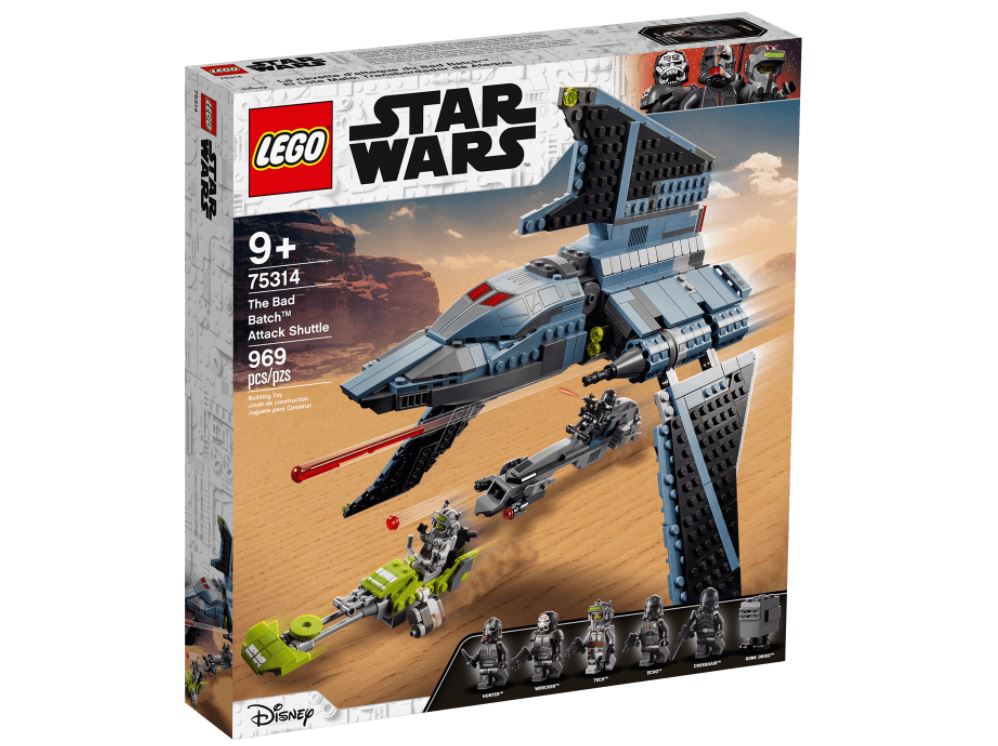 The Bad Batch Attack Shuttle
Releasing in August, The Bad Batch Attack Shuttle recreates the flagship vehicle from Star Wars' latest animated series The Bad Batch, streaming on Disney+. Decked out with folding wings, firing missiles, and an expansive interior, this beautiful rendition of Clone Force 99's shuttle functions as a fantastic toy and display piece simultaneously. Additionally, two
Speeder bikes are included for added value, along with highly detailed figures of each member of the crew. Oh, and the cherry on top is the appearance of the Gonk droid, sure to put a smile on any Star Wars fanatic's face!
Pre-order The Bad Batch Attack Shuttle set right here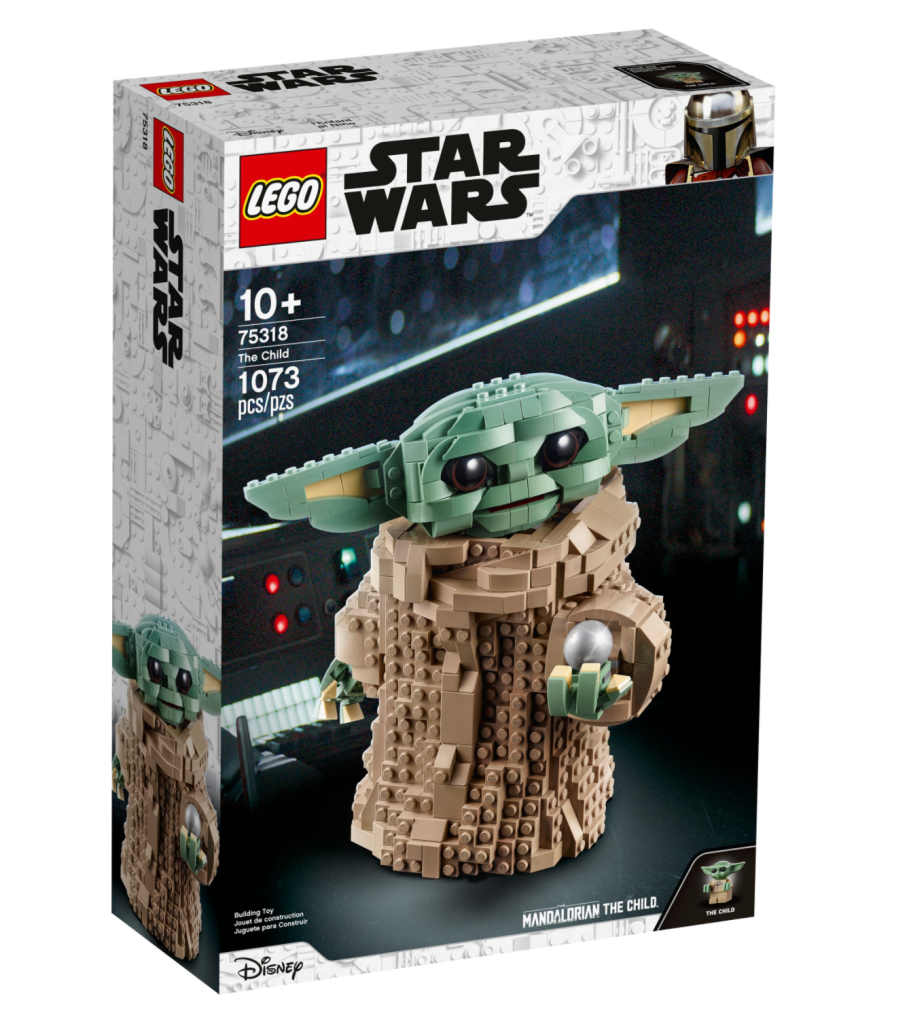 Baby Yoda
Has there been a more popular symbol of pop culture, entertainment, and memes than Baby Yoda/Grogu, or as LEGO calls him in this case, "The Child," over the last few years? With the importance of this character, it was inevitable LEGO would make a version of their own, and boy, was it worth the wait. This over 1000-piece figure of The Child captures his adorable nature with an articulated neck, ears, and mouth while still maintaining a classic LEGO-like charm, setting him apart from the crowded field of Baby Yoda merchandise.
Order your very own LEGO Baby Yoda today
Luke Skywalker's X-Wing Fighter
One of the most beloved spaceships in the history of cinema, the X-Wing has been a staple of LEGO Star Wars since its inception in 1999. The latest version of the fighter provides an inexpensive way for collectors or new fans to get their hands on a classic Star Wars ship and some legendary characters, including everyone's favorite fictional twins Luke Skywalker and Princess Leia.
Kylo Ren's Shuttle
While the Star Wars Sequel Trilogy continues to polarize fans of the franchise, one fan-favorite character is the darkside-wielding Kylo Ren, and what villain is complete without their all-black and threatening spaceship? Despite this, LEGO and many other toy manufacturers infamously made an inaccurate version of this shuttle in the wrong color with stagnant wings when The Force Awakens was released in 2015. However, LEGO was able to redeem themselves and give us an upgraded version of the ship with this beautiful 2019 set, sure to satisfy fans of the sequels.
Buy Kylo Ren's Shuttle online here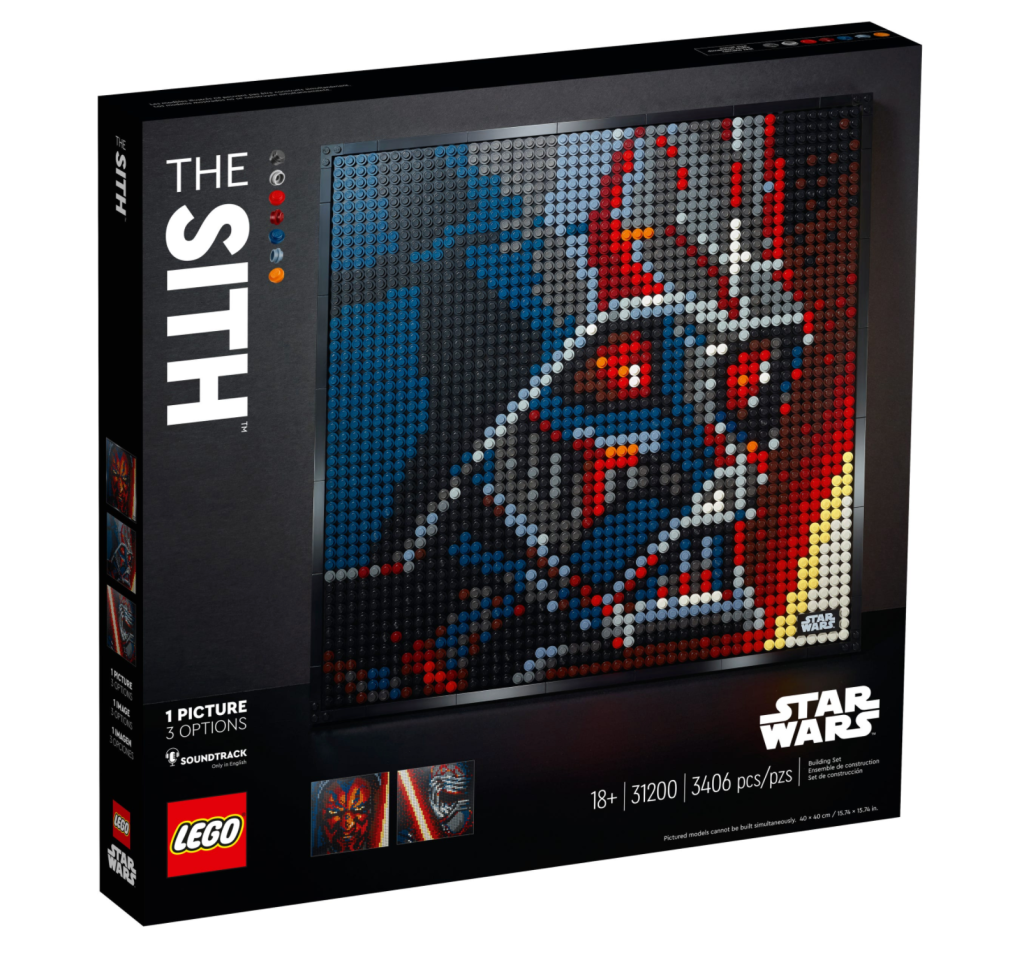 The Sith – LEGO Art
Are you looking for a galaxy far, far away-inspired decoration for your wall? Well, LEGO has you covered with The Sith set from the LEGO Art series. The mosaic-like design can be rebuilt to illustrate three different Star Wars villains, including Darth Vader, Darth Maul, and Kylo Ren. Additionally, buying two more copies of this set can lead to creating combination models for a larger portrait of Darth Vader. This set is perfect not only for filling your LEGO fix but also providing a classy decoration!
Purchase your copy of this art set now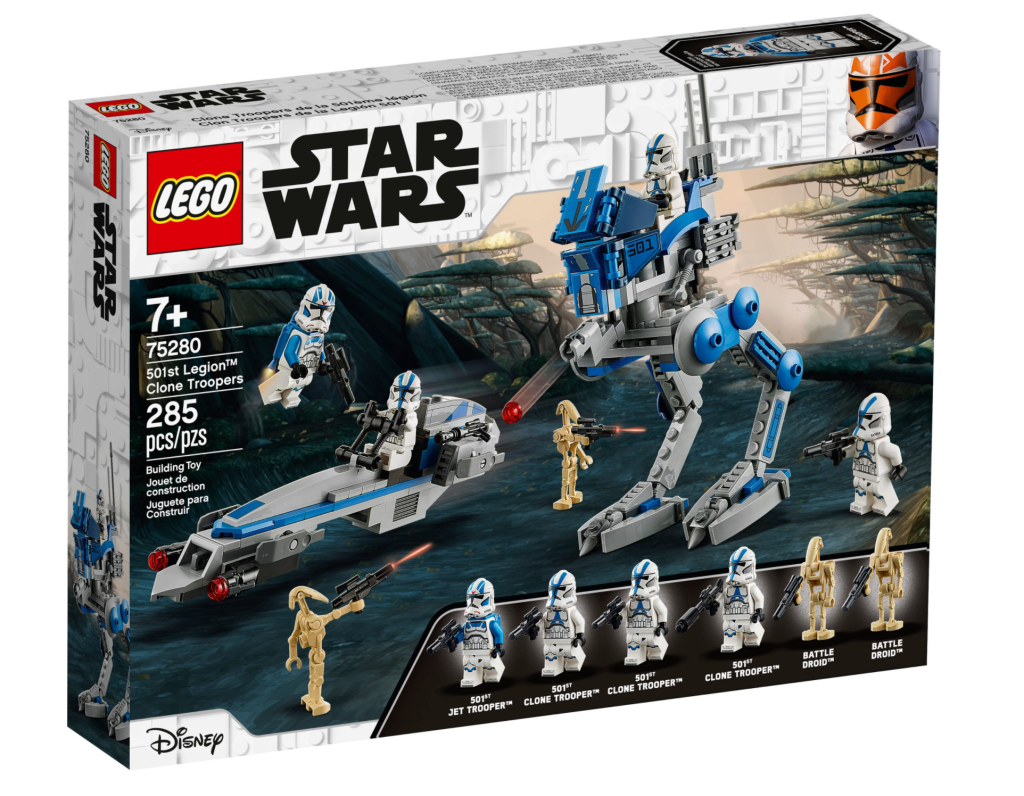 501st Legion Clone Troopers
A set so popular it was born from a Twitter movement, the 501st Legion Clone Troopers perfectly encapsulates what fans of LEGO Star Wars and The Clone Wars want to see in a LEGO set. Including four Clone Troopers, a small walker, and speeder bike, this product is made for buying more than one copy, fit for creating your own LEGO army of Clone Troopers.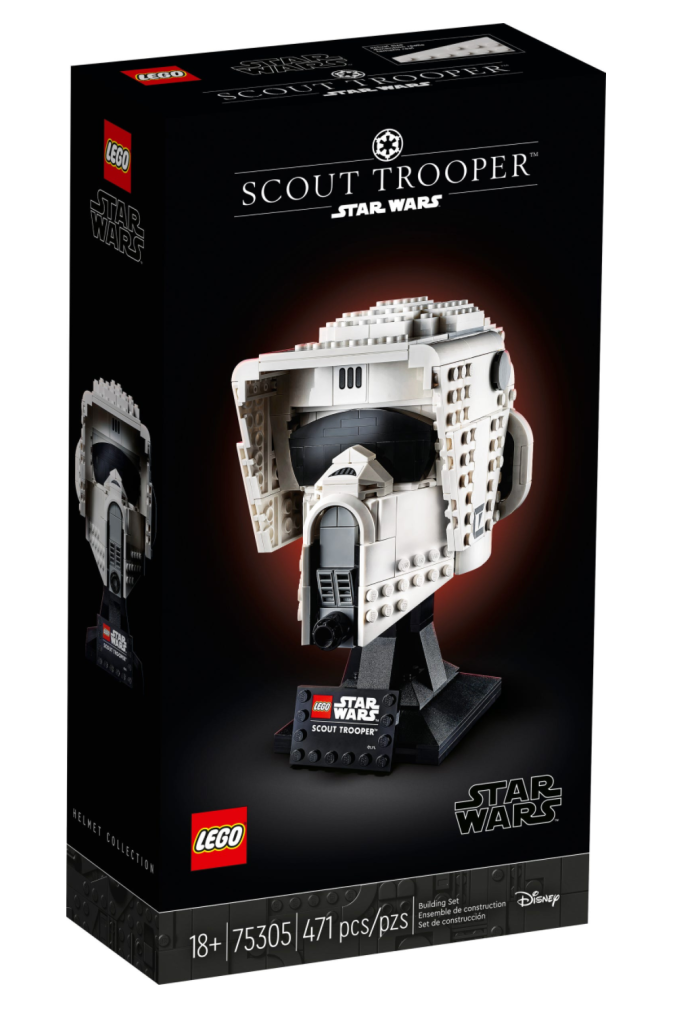 Scout Trooper Helmet
Looking for an alternative to building vehicles? If that describes you, or you're just looking for a great desk display piece, then we have the set for you! One of a handful of sets in the Star Wars Helmets series, the Scout Trooper Helmet is a brilliant rendition of the troopers' headgear with fantastic shaping and immaculate attention to finer details.
Buy your own Scout Trooper Helmet here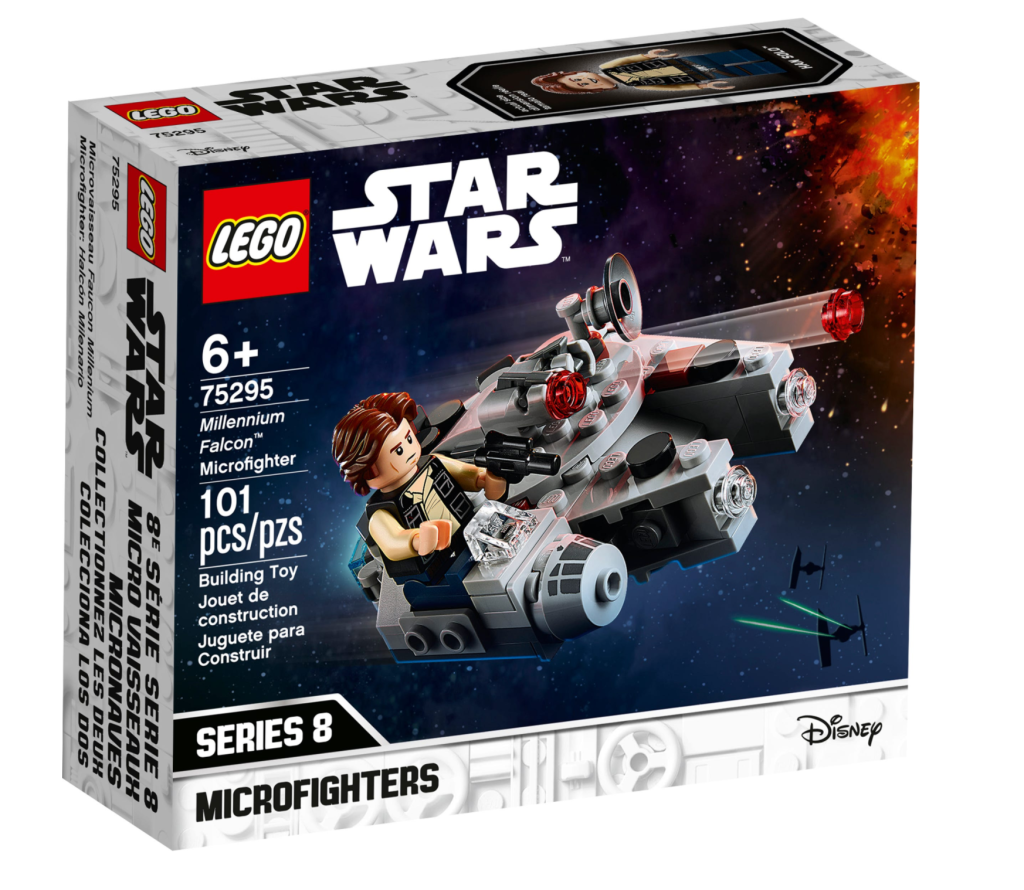 Millennium Falcon Microfighter
Are you searching for a cheaper option from the LEGO Star Wars catalogue? Are you trying to add the most epochal Star Wars spacecraft to your collection but can't afford the larger models? If you answered yes to either of those questions, we have the perfect impulse purchase for you. See the LEGO Star Wars Millennium Falcon Microfighter. Made with just 101 pieces, this highly stylized version of Han Solo's prized hunk of junk provides the builder with a small but fun and highly detailed model suited for any sort of display.
Add this set to your collection now
Darth Vader's Castle
Making appearances in both the film Rogue One and video game Vader Immortal, Darth Vader's Castle immediately struck a chord with Star Wars viewers. Set on the backdrop of the lava planet Mustafar, the LEGO model of Darth Vader's Castle will immediately become the centerpiece of any Star Wars display. The build stands as one of the tallest Star Wars sets ever and features four individual floors, capturing the iconic moments inside this behemoth of a structure.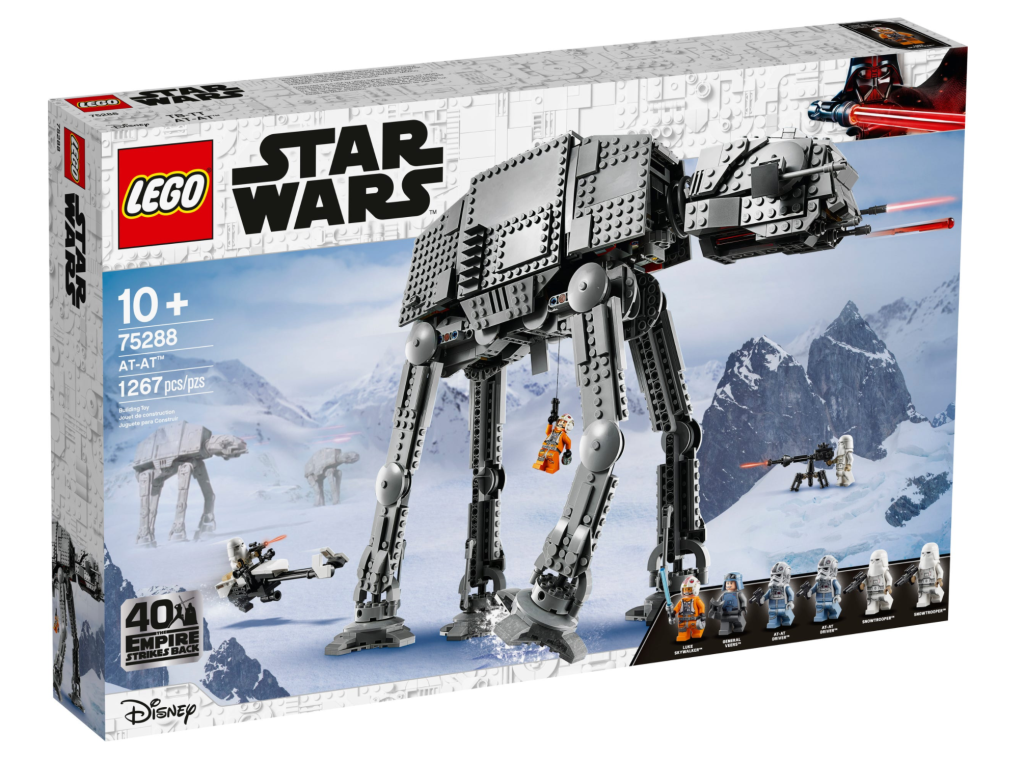 AT-AT
Coinciding with the 40th anniversary of The Empire Strikes Back in 2020, LEGO released their biggest version of the All Terrain Armored Transport (AT-AT) to date. Standing over 33cm high, this hallowed walker from Star Wars canon is a must-have for any LEGO Star Wars collector, providing a product capturing one of the most quintessential Star Wars battle scenes throughout the entire series.
Add this classic walker to your Imperial army now
LEGO has many more products similar to these all available to purchase right here on the LEGO site!