News
Link Tank: How Many Jedi Survived Order 66?
The number of Jedi Knights that survived the infamous Order 66 is growing exponentially, and more in Link Tank!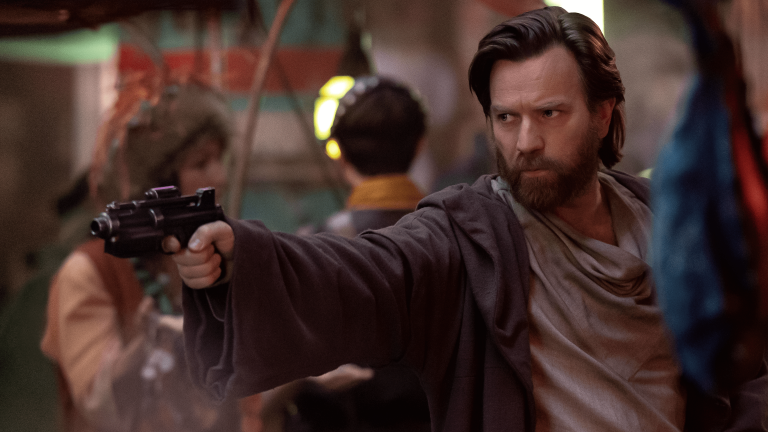 For an Order that was supposed to kill all the Jedi, it seems like there were quite a few misfires during Order 66.
"Order 66 is one of Star Wars' most defining moments—even before we knew its name and the intricacies of its machinations, we have known since the very beginning of the saga that there were once thousands of Jedi Knights, only for them to be systemically eradicated by the Empire. But even as Star Wars has detailed this moment more and more, it's also revealed more and more Jedi that slipped through the Empire's grip."
Legendary Marvel comics writer Peter David needs your help with a fundraiser for his health.
"Hi, everyone. I'm fundraising for author Peter David and his family. He's had some compounded health problems, and the bills are piling up! On top of kidney failure, and the steep medical bills incurred from that, he just had another series of strokes AND a mild heart attack."
Move over, Met Gala! The Cannes Film Festival has the best red carpet looks of the year thus far.
"The 2023 Cannes Film Festival kicked off on Tuesday in the south of France, and the luminaries attending premieres throughout the week have already blessed us with dramatic, extraordinarily glamorous looks. The event has the It-factor of the Met Gala, the 'never heard of her' vibe of the BAFTA TV awards, and the film snobbery of the Oscars—when it comes to red carpet fashion, you can't ask for a better combo."
Another reboot with another round of reimagined characters is on the way for the Mortal Kombat franchise.
"Warner Bros. Games just announced the release of Mortal Kombat 1, a rebirth and reimagining of the Mortal Kombat universe and its characters. It's In Our Blood. Discover a reborn Mortal Kombat Universe created by Fire God Liu Kang," reads the video description in the official YouTube trailer. 'Mortal Kombat 1 ushers in a new era of the iconic franchise with a new fighting system, game modes, and Fatalities!'"
Mispronounciations are extremely prevalent, even when it comes to actors' names you think you've been saying correctly for years.
"When John Travolta attended rehearsals for the 2014 Academy Awards, he had no trouble pronouncing the name Idina Menzel, the actress and singer who was set to perform the nominated 'Let it Go' from Frozen. Come the live telecast, though, Travolta invited the audience to welcome 'Adele Dazeem.'"
A new trailer for The Creator, the latest film from Rogue One director Gareth Edwards, has arrived, and it looks like an original and cautionary tale about artificial intelligence.
"20th Century Fox has released the first trailer for a new original sci-fi film titled The Creator. Amidst the recent obsession with and proliferation of AI in the real world, The Creator is set in a universe in which humans have been at war with AI for a decade with no indication of slowing down."