News
Link Tank: How Anime Tackled Barbenheimer Years Earlier
Discover how Anime did Barbenheimer first decades before the 2023 phenomenon and more in Link Tank!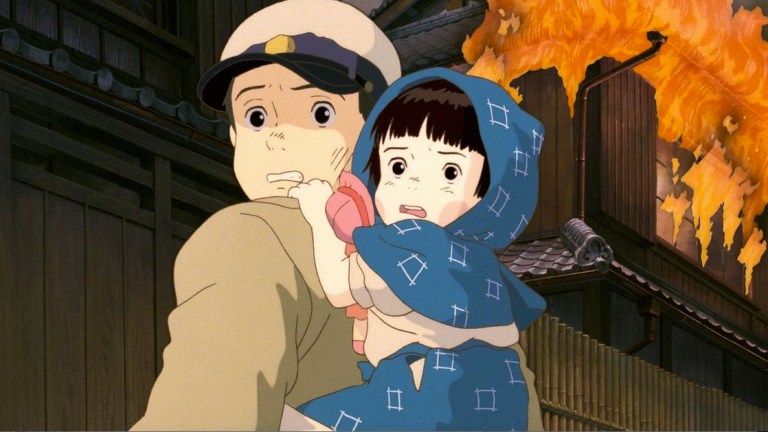 On the first ever episode of Den of Otaku, Den of Geek contributor, Daniel Kurland, brings to light anime's own "Barbenheimer" phenomenon from the late '90s–Studio Ghibli's A Bomb epic, Grave of the Fireflies and Japan's Barbie analogue, Super Doll Licca-Chan. Den of Otaku also examines Adult Swim's ever-evolving relationship with anime and their push into original productions. Plus, the first installments of Den of Otaku's "Release The Hounds" and "The Big 3!"
This episode of Den of Otaku is sponsored by G Fuel! Use code "Otaku" for 25% off your first order!
Calling all space fans! Check out the Kickstarter for The Eagle Has Landed, an exciting and passionate new space documentary.
"The Eagle Has Landed explores a passionate and ongoing nostalgia for a future that never happened. This intriguing feature-length documentary follows Jeffrey Morris—a Minnesota-based filmmaker and lifelong science-fiction aficionado—as he examines the fascinating connections between art, science, culture, and the iconic Eagle spacecraft."
A celebrity pair nobody saw coming, Nathan Fielder and Emma Stone team up for the first trailer for The Curse coming this fall to Showtime.
"The Curse sees Fielder and Stone play a young couple trying to conceive while filming a home renovation show; the brief teaser is, presumably, them doing just that. See, while 'putting out fires with the sun' may sound something like an influencer claiming they can cure blindness with willpower, it's actually just their lede about fitting a fire station with solar panels. Ah, the power of literary oversimplification!"
The beloved video game Halo 3 is celebrating its 16th anniversary. Do you feel old yet?
"I was 17 years old on September 25, 2007, the day Halo 3 launched for the Xbox 360. And on that day, I made a choice that forever altered the trajectory of my life. Up until then, I played almost exclusively offline, single-player PlayStation titles, enjoying games like Kingdom Hearts and Spyro the Dragon during my early and late teens. My parents, once bemused by my affinity for games, had reached a point where they no longer understood or supported it, and wouldn't buy me any new consoles for birthdays or Christmas. I had no experience with shooters or online play or really anything outside of my narrow purview until I started dating my then-boyfriend in 2006, who spent the days leading up to Halo 3 teaching me the ins and outs of Halo 2."
Killers of the Flower Moon director Martin Scorsese is urging fans to take back cinema and fight against comic book movies.
"The debate regarding the superhero franchise culture in cinema continues to a topic of debate amongst some of the most well known directors in Hollywood. In a recent interview with GQ critically acclaimed filmmaker Martin Scorsese voiced his concerns about the prevalence of blockbuster movies and the impact of comic book films and franchise culture."