News
Link Tank: Five Nights at Freddy's Dominates Halloween Box Office
Five Nights at Freddy's spooked millions at the box office this weekend, and more in Link Tank!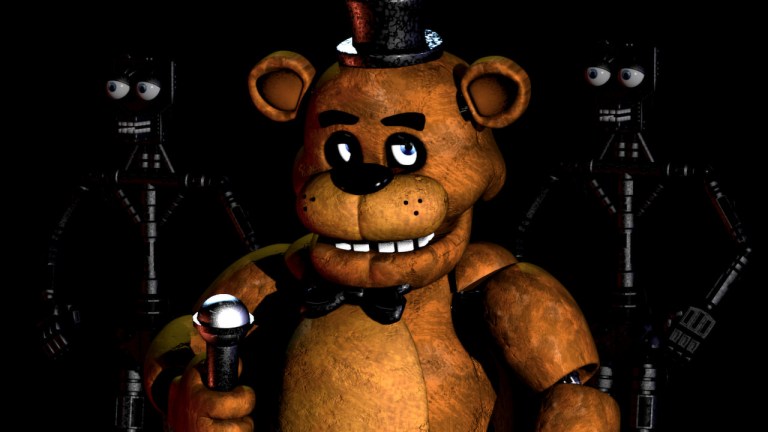 Five Nights at Freddy's scares up the largest opening weekend ever for a live-action video game adaptation, surpassing the likes of the Sonic the Hedgehog movies.
"Five Nights at Freddy's tops the box office weekend with a global total of $130 million USD. Earning $78 million USD domestically and $52 million USD in other territories, the title is 2023's biggest horror debut so far, overtaking the likes of Scream VI and The Nun II. Five Nights at Freddy's also logs the second-biggest opening weekend for a video game adaptation just behind The Super Mario Bros. Movie, is the biggest horror global opening of the year and has the second-biggest opening weekend for a day-and-date streaming release as it simultaneously premiered on NBCUniversal's Peacock streaming service."
LEGO's yearly Modular Building set was unveiled, and this time it is an absolutely brilliant Natural History Museum.
"Today, the LEGO Group announces the arrival of its largest modular set by piece count and one of the most requested building themes by fans – the LEGO Icons Natural History Museum set. The set is the perfect addition to the Modular Buildings Collection, and features fresh architecture, new building techniques and countless fun stories. The two-story model includes dual atriums, a removable roof and middle floor, and is packed with brick-built exhibits and details."
Awards season flick The Holdovers is beginning to roll out into theaters, and with it comes an exciting vinyl record album to accompany it.
"Back Lot Music announces the soundtrack release & vinyl pre-order of  THE HOLDOVERS  Original Motion Picture Soundtrack with music by multi-instrumentalist composer Mark Orton and featuring classic songs by The Allman Brothers Band, The Temptations, The Swingle Singers and more. This compilation album was curated by director Alexander Payne with custom artwork by Nathan Carlson. The vinyl is available for pre-order now alongside the film in select theatres in NYC & LA. The digital album will be available when the film hits theatres nationwide on November 10th."
After a long wait, the second season of Invincible is finally set to return this Friday. Here are all the crucial details you need to know before its premiere.
"Prime Video's adult-animated superhero series Invincible finally returns on November 3 for its second season, two and a half years after its season-one conclusion. That's a long time to wait in general, but it felt particularly agonizing after the first outing's brutal ending. But we'll get to that in a minute."
Will the Marvel characters introduced in Werewolf by Night eve return to the MCU?
In a surprise move, the cast of the upcoming The Hunger Games prequel film has received an interim agreement with SAG-AFTRA so they can promote the movie.
"Rachel Zegler and Tom Blyth can officially welcome fans back to Panem. The Hunger Games prequel The Ballad of Songbirds and Snakes has received an interim agreement from SAG-AFTRA, which means that stars Zegler, Blyth, Viola Davis, Peter Dinklage and Hunter Schafer are allowed to promote the film before it premieres in theaters on Nov. 17."