News
Link Tank: Five Nights at Freddy's Box Office Plummets in Second Weekend
The box office for the video game adaptation barely made it five nights and more in Link Tank!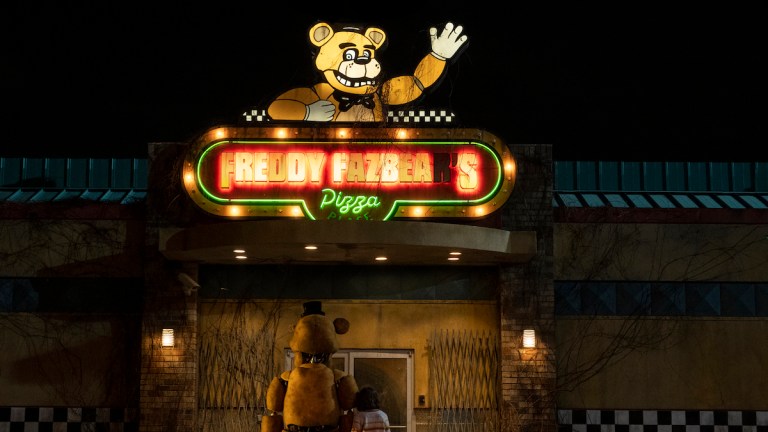 Five Nights at Freddy's remained atop the box office this weekend but fell an astonishing 76% in its second frame.
"Five Nights at Freddy's collapsed at the box office but still managed to emerge on top. Universal and Blumhouse's fall sleeper hit has collected $19.4 million in its sophomore outing, resulting in a massive 76% decline from its debut."
Ernie in Kovacsland: Television's Original Genius.
"During a tragically brief career marked by outré achievements, of the endless credits that flashed across the cathode-ray tube bearing multi-hyphenate American television impresario Ernie Kovacs' name, from writer to director, to actor, to producer, the descriptors that perhaps best encapsulates his eternal mad genius on the small screen are surrealist and absurdist. A true broadcast pioneer, Kovacs was both born into television and helped birth it. As a seasoned veteran of every network from ABC to NBC (with CBS and DuMont in between) and nearly every TV format possible (including his unorthodox game/panel show Take a Good Look), Kovacs is responsible for helping to define the medium in its formative years while simultaneously deconstructing it."
The Marvels director Nia DaCosta explains why she had to finish her work on the upcoming MCU flick remotely.
"Amid a sea of salacious reports about the current hectic state of Marvel Studios in a report by Hollywood trade Variety last week—including rumors that the studio could attempt to reunite its original Avengers stars for a new film—one unexpected detail that sparked a swirl of commentary wasn't really about Marvel at all."
With Oscar season in full swing, it's time to dive deep into the contenders for Best Actor at next year's show, highlighted by Cillian Murphy in Oppenheimer.
"As the weather outside cools down, awards season is heating up, with prestige releases arriving weekly from now until the end of the year. Which means it's time to start looking ahead to the Academy Awards, as well as the other awards shows that lead up to Hollywood's biggest night. With actors and producers currently in talks that may end the ongoing SAG-AFTRA strike, the industry's biggest stars may soon be back on red carpets to promote their films and court voters."
Two decades after the fact, an unreleased Daredevil game will be available.
"Daredevil: The Man Without Fear, a 2003 PlayStation 2 superhero game that was in development by 5,000 Ft. Studios for the PlayStation 2 before getting canceled, has resurfaced after 20 years with a new playable build."
It was bound to happen; a low-budget Barbenheimer B-movie is in the works.
"Famed B-movie filmmaker Charles Band is helming a low-budget Barbenheimer film — a comedy take on the cultural phenomenon of Greta Gerwig's Barbie and Christopher Nolan's Oppenheimer."