News
Link Tank: Experience The Great Pumpkin Bash at Phantom Fest in Austin
Celebrate the Peanuts Halloween classic at Phantom Fest, DC struck out with critics this weekend, one scene from Andor fans are obsessing over, and more in Link Tank!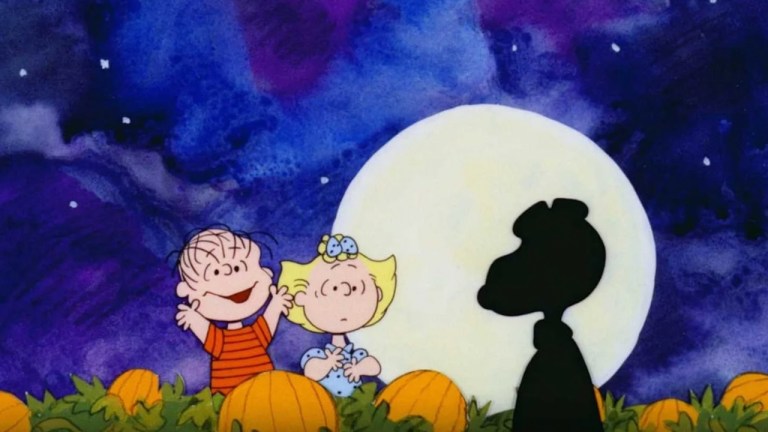 Den of Geek is excited to partner with Phantom Fest! Check out these awesome events this weekend if you're down in Austin, Texas!
Phantom Fest is a fun & festive community-building celebration of all things spooky & Halloween, with the goal this year to raise $10,000 for Good Work Austin!
View the list of the events here
About The Great Pumpkin Bash
"Experience a full day of pumpkin activities to support Good Work Austin at the Great Pumpkin Bash. Grab your Halloween pumpkin (or smash one for charity), jam to live music on the CMW sound stage, feast on Halloween and pumpkin & Halloween themed baked goods from Zucchini Kill Bakery, savor pumpkin spiced coffee from Trianon Coffee, grab vintage & fall styles at the Eastside Pop UP Witchy Market, enjoy a 'Great Pumpkin, Charlie Brown' photo opportunity, and join BookPeople in our celebration of Charles M. Schulz on what would have been his 100th birthday by watching It's the Great Pumpkin, Charlie Brown on this festive fall night."
The internet can't get enough of one particular scene from Andor because of the mature themes it brings to the Star Wars universe.
"Star Wars: Andor has become my favorite show in the Disney+ era and while it is perfect and I love it so much, I also have a gripe with episode 7 titled 'Announcement' because…you gotta prepare the internet for certain things. Like waiting up super early in the morning and having to deal with all my feelings about Diego Luna boiling over."
House of the Dragon is about to have its season one finale. Here are a few things we'd like to go down.
"There's only one episode left in the first season of House Of The Dragon, and by now we know the characters and the world well enough to have some idea of what we want from the finale. It's been a season of ups and downs, time jumps and catch-ups, incest, murder, and terrible wigs. What more could we ask for? Plenty."
Black Adam is the latest DC film to underwhelm critics, and Gotham Knights, the next big DC game, isn't striking a chord with anyone either.
"Reviews for Warner Bros. first Batman game since 2015's Arkham Knight dropped today, and they are not reassuring. While a few critics like Gotham Knights just fine, many are underwhelmed by its story, bored with its repetitive missions, and report issues with framerate drops and other aspects of the game's performance. It sounds like the loot-centric multiplayer brawler is middling at best, a major disappointment after such a long wait."
Netflix has revived another classic franchise; this time it's the Teletubbies.
"Originally announced back in September, Netflix has now released the official trailer for its upcoming Teletubbies reboot. Aside from the return of Tinky Winky, Dipsy, Laa-Laa, and Po, the Netflix Jr series features narration from actor Tituss Burgess and a new Sun Baby."
Den of Geek Events Calendar!
Join Den of Geek as we support the following events during our "Spooky Season." Learn more about:
Brooklyn Horror Film Festival (Brooklyn, NY)
Ethereal Horror Festival (Austin, TX)
Phantom Fest (Austin, TX)