News
It's The Great Pumpkin, Charlie Brown: When and Where to Watch
It's The Great Pumpkin Charlie Brown once again won't be broadcast on TV, but that doesn't mean you have to go without it this spooky season.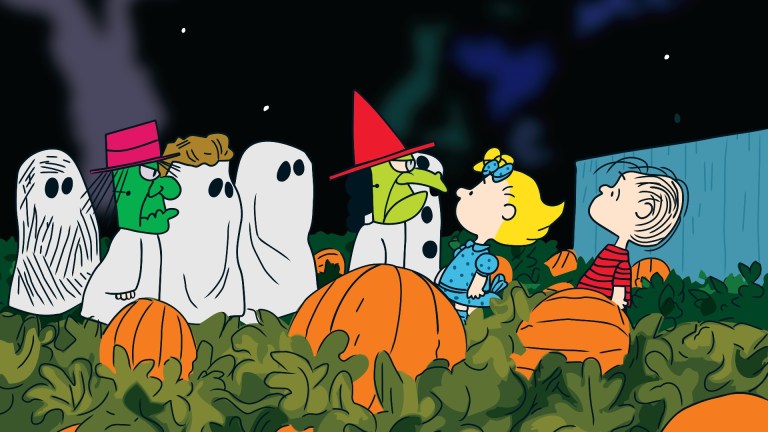 It's The Great Pumpkin, Charlie Brown has been a Halloween classic since it first aired in October of 1966. Since the holiday special moved to Apple TV+ in 2020, it no longer airs on broadcast TV during spooky season as it did the fifty-four year prior. But that doesn't mean that only Apple TV+ subscribers get to enjoy Charlie Brown's Halloween hijinks.
According to a press release from Apple, they are once again making It's The Great Pumpkin, Charlie Brown available for non-subscribers for a few days in October. From Friday Oct. 28 through Monday Oct. 31, anyone with internet access will be able to watch the special for free on Apple TV+. All you have to do is go to tv.apple.com or make sure the Apple TV app is downloaded to your streaming device of choice.
If you don't have an Apple device, don't fret. The press release states that Apple TV+ is available on popular smart TVs from Samsung, LG, Sony, VIZIO, TCL, and others, Roku and Amazon Fire TV devices, Chromecast with Google TV, PlayStation and Xbox gaming consoles.
For anyone not familiar with It's The Great Pumpkin, Charlie Brown, Apple's official synopsis reads: "Costumes, candy, this classic special – some things just scream Halloween. Join the Peanuts gang for a timeless adventure as Charlie Brown preps for a party, Snoopy sets his sights on the Red Baron, and Linus patiently awaits a pumpkin patch miracle."
The Great Pumpkin is a legend akin to the Easter Bunny or Santa Clause that only Linus seems to believe in. The Great Pumpkin is said to rise from pumpkin patches on Halloween night to bring toys and candy to all the good children who believe in it. Instead of spending Halloween with his friends, Linus spends his night awaiting the arrival of The Great Pumpkin. The special also features classic Charlie Brown running jokes like Lucy pulling a football out from underneath Charlie Brown as he goes to kick it and Snoopy's double life as a World War I pilot.
As someone who was brought up on the Charlie Brown holiday specials, it's great to see that Apple TV+ is still making them available to all, regardless of if they subscribe to their service or not. Watching It's The Great Pumpkin, Charlie Brown before Halloween was a tradition in my family up until I left for college, and I hope that making it available for free will help other families and adults like me that are feeling nostalgic keep traditions like this alive.
It's The Great Pumpkin, Charlie Brown is family-friendly fare that is great for watching with others or as festive background noise while carving pumpkins or putting up decorations. It's on the very low end of the spooky spectrum, so it's the perfect comfort watch for the season.
It's The Great Pumpkin, Charlie Brown is available to Apple TV+ subscribers year-round as are other Charlie Brown holiday specials A Charlie Brown Thanksgiving and A Charlie Brown Christmas. Apple is also expanding its Peanuts holiday specials this year with I Want a Dog for Christmas and Charlie Brown's Christmas Tales.